Benjamin Russell pitcher Taylor Harris was among a collection of the best rising senior softball players in the state of Alabama Wednesday in the AHSAA's All-Star game.
Harris posted a 3.32 ERA with 118 strikeouts against just 31 walks in 20 appearances for the Wildcats in 2021, and received a nod from the state's governing high school athletics body to participate in the exhibition.
"It's awesome," Harris said. "I don't even know how to put it into words, really. I'm just blessed to be here. I want to thank coach [Jessica] Johnson, my family, my friends and most importantly God. I wouldn't be here without any of them. I've just made some of the best memories already. I've met some of the best friends, and I think it'll all last a lifetime."
Harris tossed four innings and gave up three runs across two games against the state's most elite hitters, striking out four.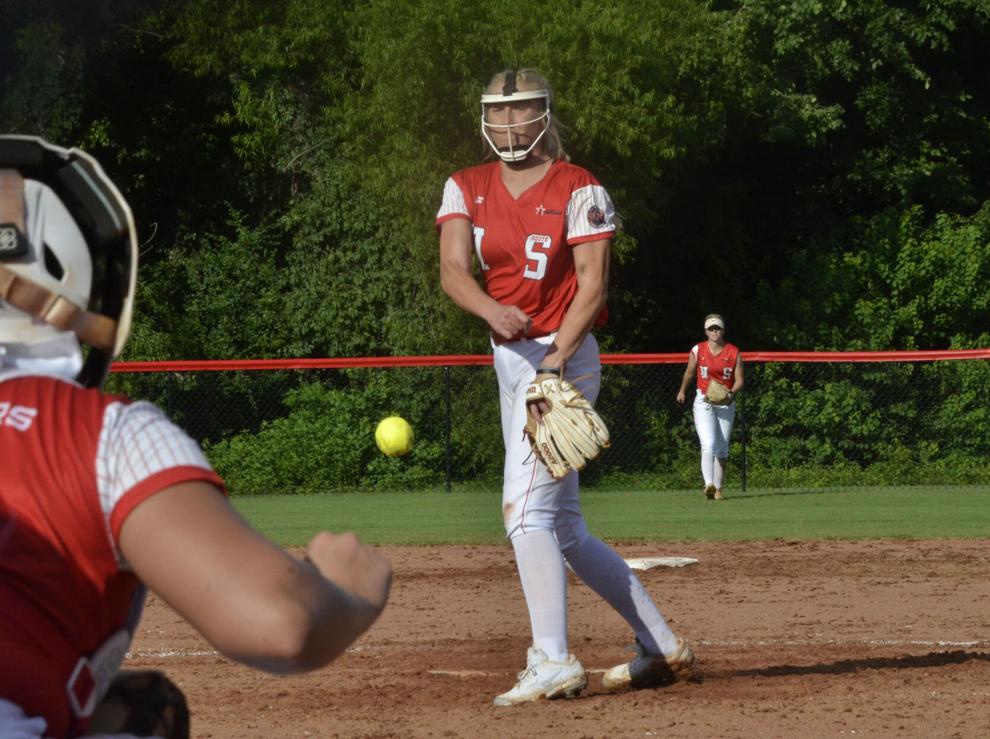 Her contributions at the plate were also key to Benjamin Russell's run to qualify for regionals in 2021, with a batting average of .406 and four home runs over the course of the season.
She showcased that part of her game Wednesday as well.
Harris smacked a sharp single through the infield during a tie game in the seventh inning of game one.
"I knew I had to get up there, I knew I had a job to do," Harris said. "I just wanted to do my job, not just for me but for my teammates, my school, just represent well while I'm here."
When not pitching, Harris could be seen playing first base at times for the South All-Stars.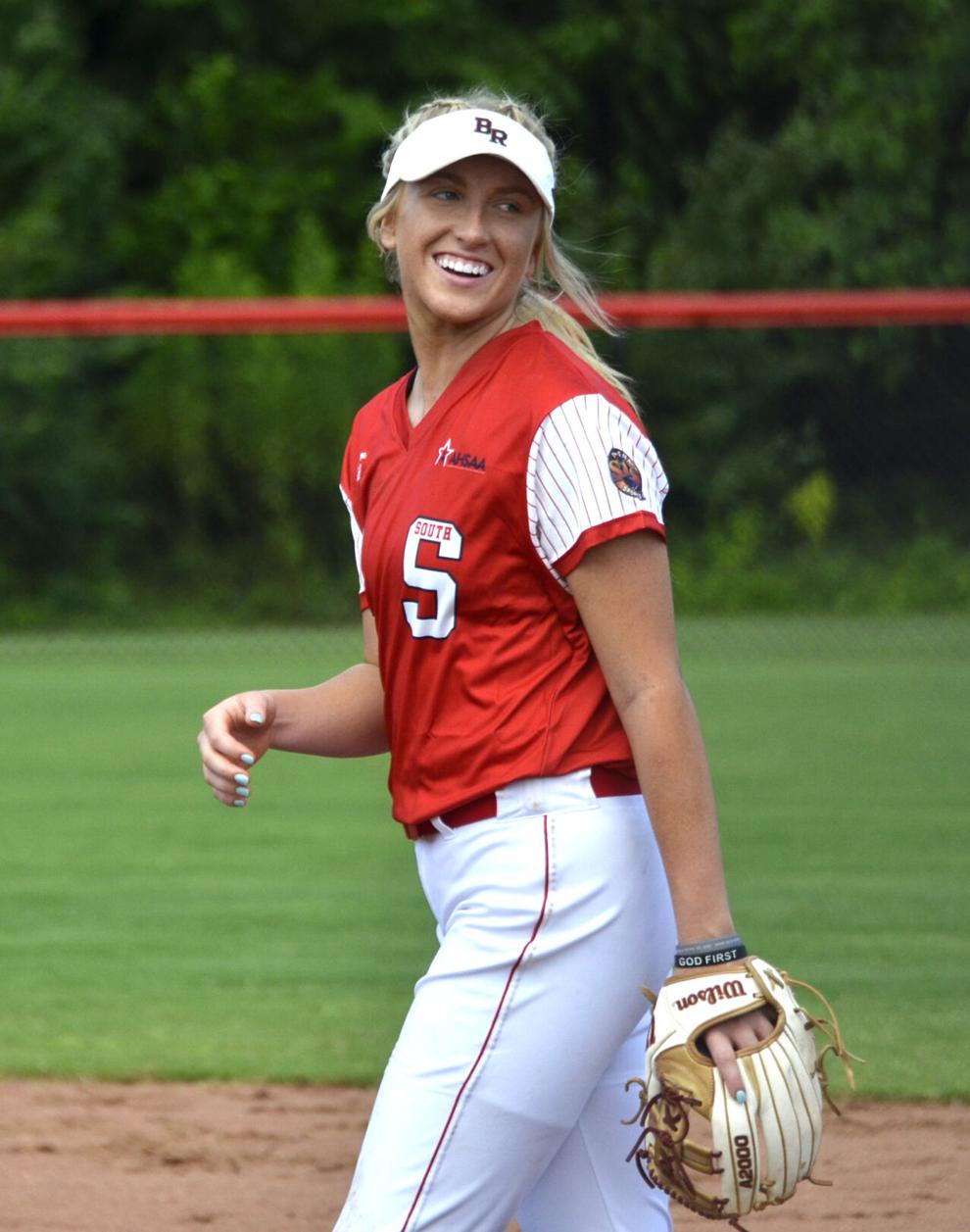 Harris will return to Benjamin Russell as a senior in 2022.