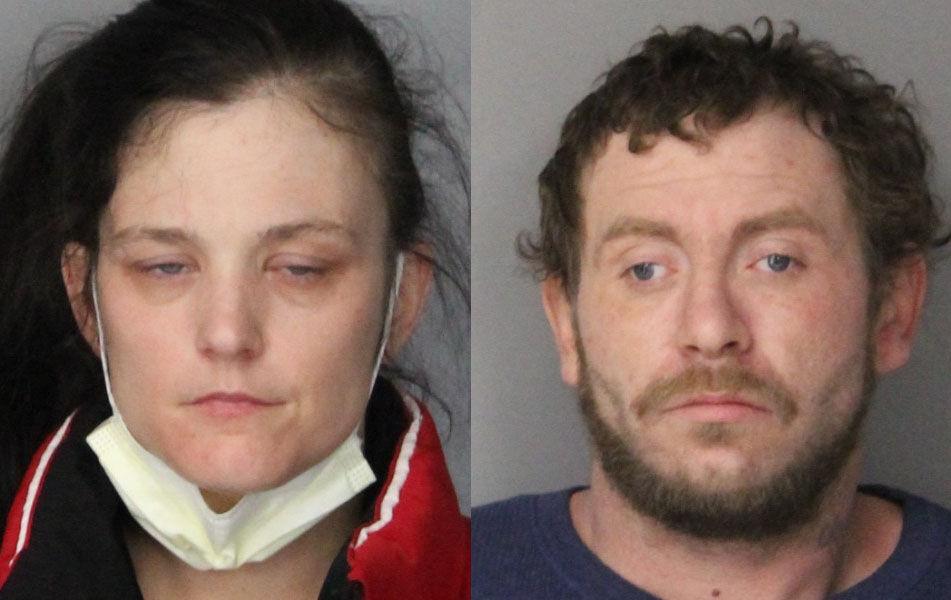 Two Tallapoosa County residents are facing felony charges after a traffic stop in Newark, Delaware, turning up 30 grams of marijuana, 11 grams of methamphetamine, an AR-15 rifle and two loaded magazines in their vehicle.
Margo Yother, 37, of Dadeville and Roger Reardon, 32, of Alexander City were taken into custody, the Newark Police Department said in a statement Monday. Their charges include possession of a firearm during the commission of a felony, possession of a deadly weapon by a person prohibited, carrying a concealed deadly weapon, possession of a controlled substance (methamphetamine), possession of marijuana and possession of drug paraphernalia.
The Alabamians were intercepted shortly after 4 a.m. Saturday, when Yother was pulled over for driving without a license plate. Reardon was passenger. It was then the officer "observed packaged methamphetamine on the floor of the vehicle." The marijuana, firearm and magazines were revealed in a subsequent search.
Both Yother and Reardon have criminal histories at home.
In 2020, accused of fatally shooting his ex-girlfriend's dog in the head, Reardon was arrested for aggravated animal cruelty at a home in New Site where law enforcement also noticed narcotics in plain view. A later search warrant yielded 73 grams of synthetic marijuana wax, 57 grams of marijuana, 12 strips of LSD and a .40-caliber pistol, adding the charges of two counts of chemical endangerment of a child, two counts of controlled substance possession, marijuana possession, possession of a firearm by a person prohibited and possession of drug paraphernalia. He was released on a $75,000 bond.
One week after Reardon was booked, Yother was arrested in a separate drug bust in Dadeville and later indicted with two counts of possession of a controlled substance, possession of drug paraphernalia and promoting prison contraband. She was released on a $5,000 bond, according to court documents.
Yother has since been turned over to Delores J. Baylor Women's Correctional Facility in New Castle, Delaware with a $96,401 cash bail, according to local police. Reardon was transferred to Howard R. Young Correctional Institution in Wilmington, Delaware with a $45,200 cash bail.