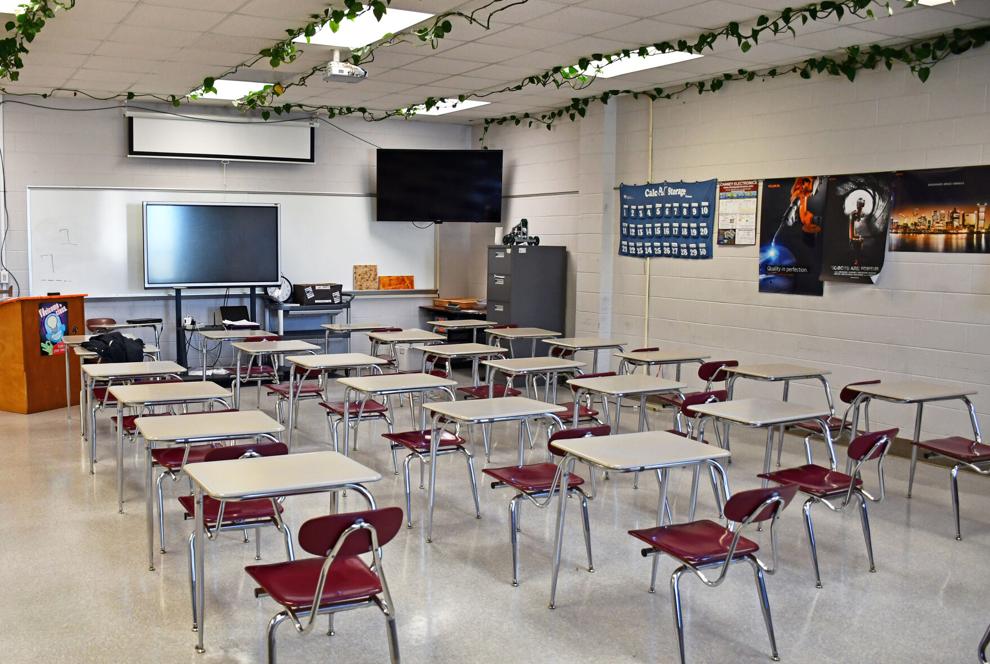 Both Tallapoosa County and Alexander City school systems lagged below stated average last year in English, math and science scores in a tough year for Alabama overall in its first standardized test since the COVID-19 pandemic began.
The 2020-2021 school year was the first year of ACAP testing, or the Alabama Comprehensive Assessment Program, after standardized testing was called off in the 2019-2020 school year. While it's an apples-to-oranges comparison — the ACAP test is new — Alabama math and reading scores fell from 2019, an unsurprising revelation, according to state superintendent Eric Mackey.
Math was the weakest subject, locally and statewide, with only 18.2% of students scoring level three or four — at or above grade level — at Alex City Schools, 15.1% at Tallapoosa County Schools and 22% statewide. Numbers represent the percentage of students scoring proficiently across all district schools and grade levels. Students had to have been enrolled in that district the entire school year.
ELA fared slightly better, albeit well below halfway proficient, with 38.5% if Alex City students, 34.7% of Tallapoosa County students and 45.4% of students statewide scoring a three or a four. In science, 31.4% of Alex City students, 26.6% of Tallapoosa County students and 34.6% of students statewide scored proficiently.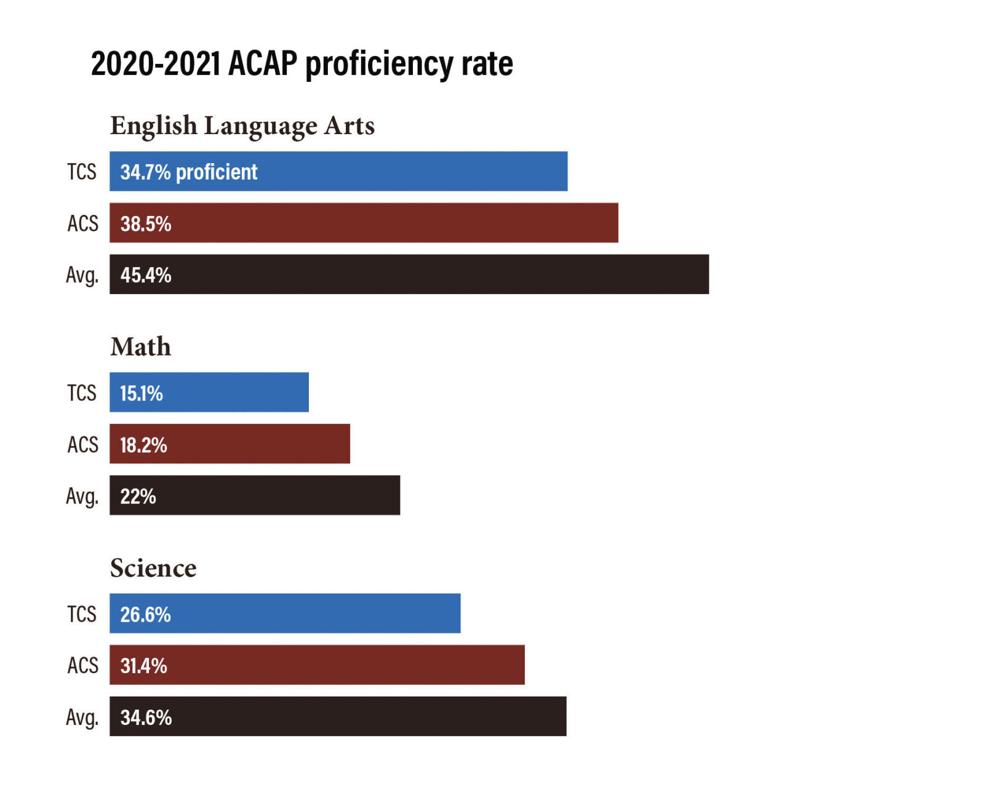 According to a press release issued by Alex City Schools Monday, the results were not a surprise.
"The ACAP data correlates with our iReady data, which we have been using for two years," superintendent Dr. Keith Lankford stated in the press release. "This realization will help us to be more targeted and intentional with our intervention. We are optimistic that more targeted intervention coupled with the additional resources in our schools will help in the recovery of unfinished learning."
The statement also identified virtual learning as a culprit, both among students who opted for the virtual program and left it (enrollment fell from 800 in the first semester to below 300 by the end of the year, according to the release) and in-person students who went in and out of remote learning during school COVID-19 outbreaks.
Students were also virtual for much of the spring 2020 semester.
"Learning loss was compounded by the lack of students participating in face-to-face instruction during the (fall 2020) semester," Alex City Schools stated.
The school system also affirmed its commitment to keep schools open wherever possible.
"Despite the dedication and best efforts of educators who showed innovation and creativity to deliver instruction virtually, statewide assessment results confirm that students need to be in a classroom, without distraction, to learn effectively," Alex City Schools stated.