Tallapoosa County students enjoyed a collective 120 gallons of Alabama strawberries with their school meals this month, hand-delivered by the very Notasulga farmer that grew them.
What's more, the rare treat cost Tallapoosa County Schools pennies on the dollar thanks to a state reimbursement program incentivizing school systems to buy locally. Of the $480 the school system paid Lone Oak Farm for the first 40 gallons of strawberries delivered to Reeltown, $360 was reimbursed by Alabama Department of Agriculture & Industries, child nutrition program director Jenny Knox said. Tallapoosa County Schools followed up with two more 40-gallon orders for the students of Dadeville and Horseshoe Bend.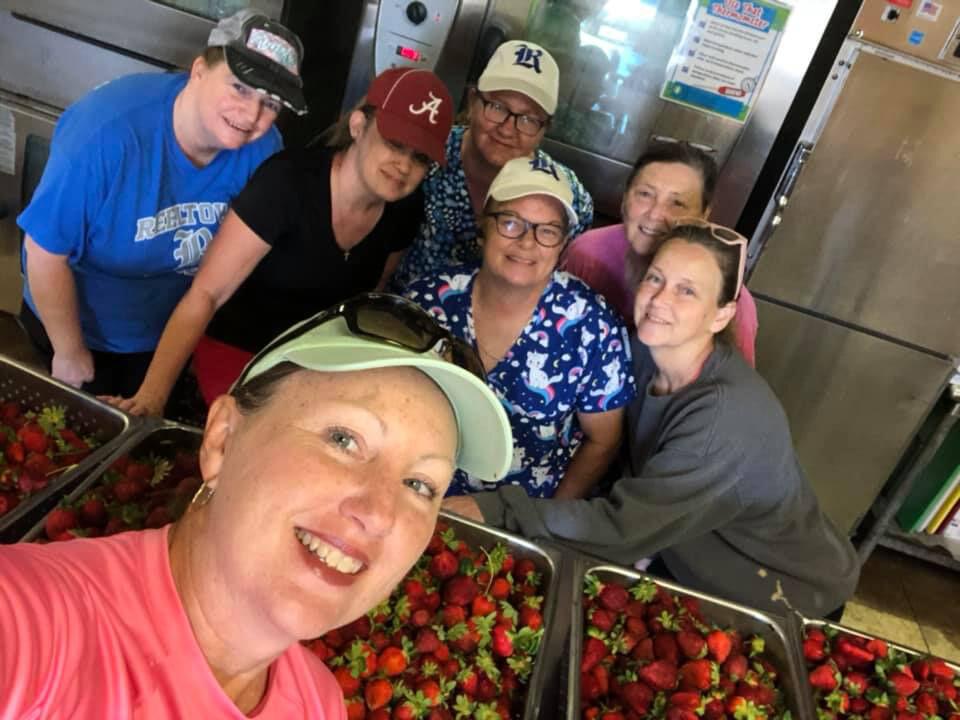 Lone Oak Farm, run by husband and wife military veterans-turned-farmers Tim and Dawn Smith, is an angus beef and strawberry farm in Notasulga just down the road from Reeltown High School on the Tallapoosa-Macon county line. Until now, the family operation sold most of its products off its own farm and at local farmers' markets, including 34 Market in Dadeville.
It took a day to pick enough strawberries to fill the first 40 gallon-sized baskets for Reeltown.
"Strawberries don't magically jump into a basket themselves, let's put it that way," Dawn said, explaining why the orders had to be spaced out. "Each time it takes us several hours to pick all those."
Dawn said Tallapoosa County Schools is its only public school buyer so far.
As with most large government purchases, public school districts must buy the bulk of their wholesale food from whatever company bids the lowest contract. However, a school system may supplement that contract with other suppliers — indeed, if it's local, it's encouraged.
Under Alabama's Farm to School Program, Tallapoosa County Schools gets reimbursed $0.25 per student per every meal containing Alabama-grown produce, Knox said.
"It's pretty expensive to buy local usually, and it's just a way to reimburse us for our costs," she said.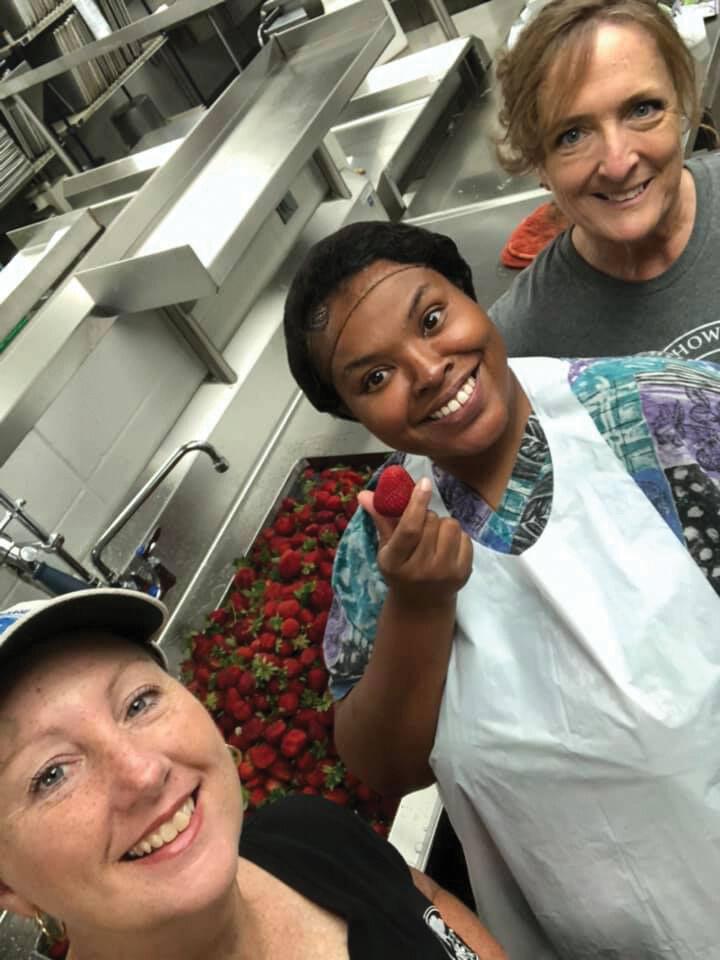 Knox plans to take advantage of the incentive program again in June, buying peaches from Clanton's Durbin Farms for the school system's summer meal program (Tallapoosa County Schools prepares boxes with five days' worth of breakfasts and lunches for pick-up). Many of the local farmers can be found through the Sweet Grown Alabama database, a nonprofit that helps market small farming operations. However, local farmers are still difficult to find, Knox said.
"It's hard to find local people that can raise enough for us, so if you know of anybody, send them our way and I'll be glad to buy from them," Knox said at the board of education meeting Monday.
Strawberries and peaches aren't the only food Tallapoosa County Schools plans to source locally. On Monday, the board also approved child nutrition program membership in the Tennessee Valley Cooperative, a northern Alabama farming co-op. Once again, despite being local, buying from Tennessee Valley Co-op will be a savings for Tallapoosa County Schools because unlike national wholesalers like Sysco, it doesn't require bulk purchases the school system can't store.
"This other company is just a way we can order more foods with variety," Knox said.
Despite the straight-from-the-dirt image "farming cooperative" implies, the company sells a lot of pre-packaged food including chicken nuggets and ready-made Asian dishes in demand since the pandemic, as schools are adapting to boxed meals for virtual learners.
"If we were to do a grab-and-go meal or whatever, it would already be wrapped up," Knox said.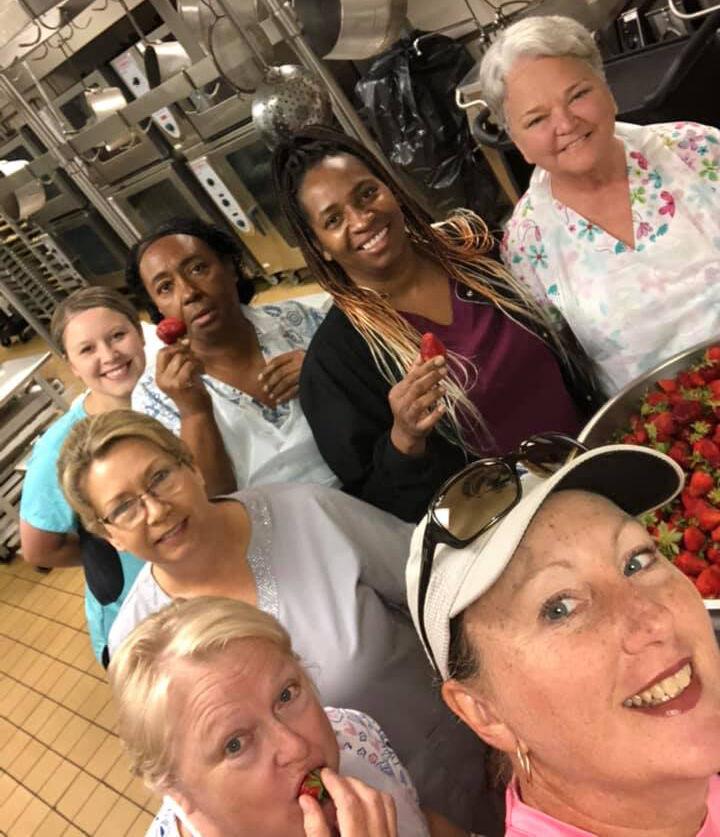 That hasn't been the case for Dawn of Lone Oak Farm, however, who's been involved in every step of the strawberry supply chain from planting to harvest to delivery, after making the trips herself to the Reeltown, Dadeville and Horseshoe Bend lunchrooms.
"It's fun to be a part of that and to see the lunch ladies' in-person reaction," she said. Meanwhile, Dawn has been hearing enthusiasm from some of the local kids who've tasted her strawberries at school.
"I know a lot of the kids that go to those schools," she said.