Dadeville First Baptist Church senior pastor Dr. Ben Hayes said the church has no intention of turning the historic — and allegedly haunted — Banks home into a parking lot for its congregants.
Banks house, which sits adjacent to the church, has changed hands many times since it was last owned by the Banks family in the 1980s. First Baptist Church purchased the house from its last resident last year and it has since sat vacant.
"We've had people that have come by all upset that they've heard that we were going to tear the house down," Hayes said. "We've never talked about tearing it down."
Hayes said before the COVID-19 pandemic hit, the church was in need of parking.
"There was mention that we could use this property for parking, but we never really talked about tearing the building down," he said. "We'd hope that, if it came to that, we'd find somebody who wanted the building, who would move the building."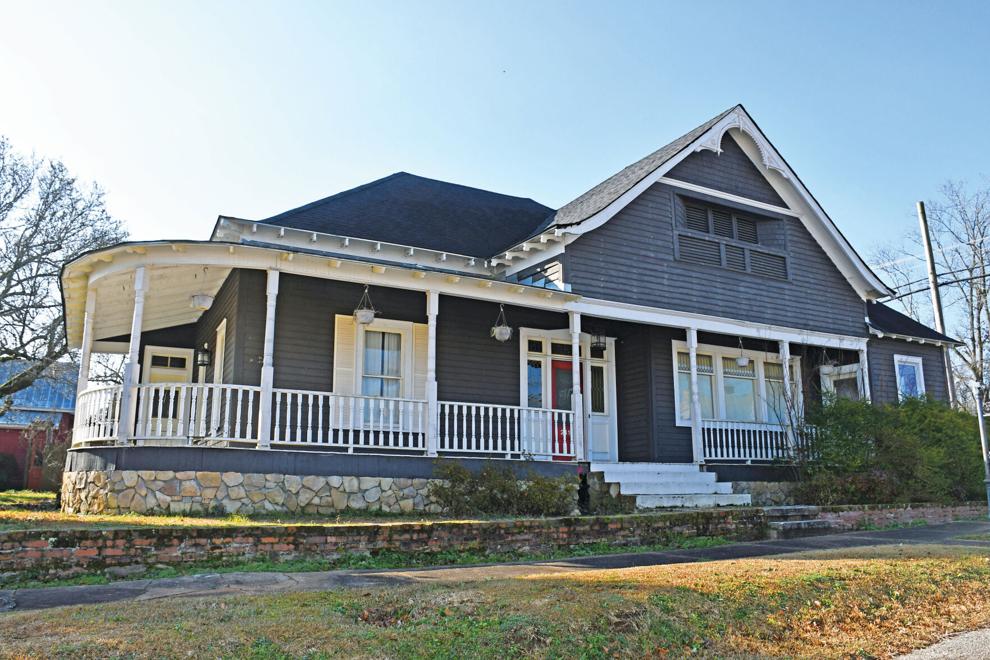 The Banks house was a home and office for several generations' worth of country doctors in Dadeville, culminating in Dr. Joseph Banks, who died in 1981. According to Dr. Banks' grandson, Harold Banks, everyone who has ever occupied the house has claimed it was haunted owing to a long and tumultuous history dating back to the mid-1800s.
"One of the earlier doctors to live in the house left one night on a house call," Harold Banks wrote in his history of the house. "His horse returned without him and the doctor was never seen again. (Previous occupant) Dr. McClendon had a young daughter whose clothes caught fire when she got too close to the fireplace and she burned to death in the home."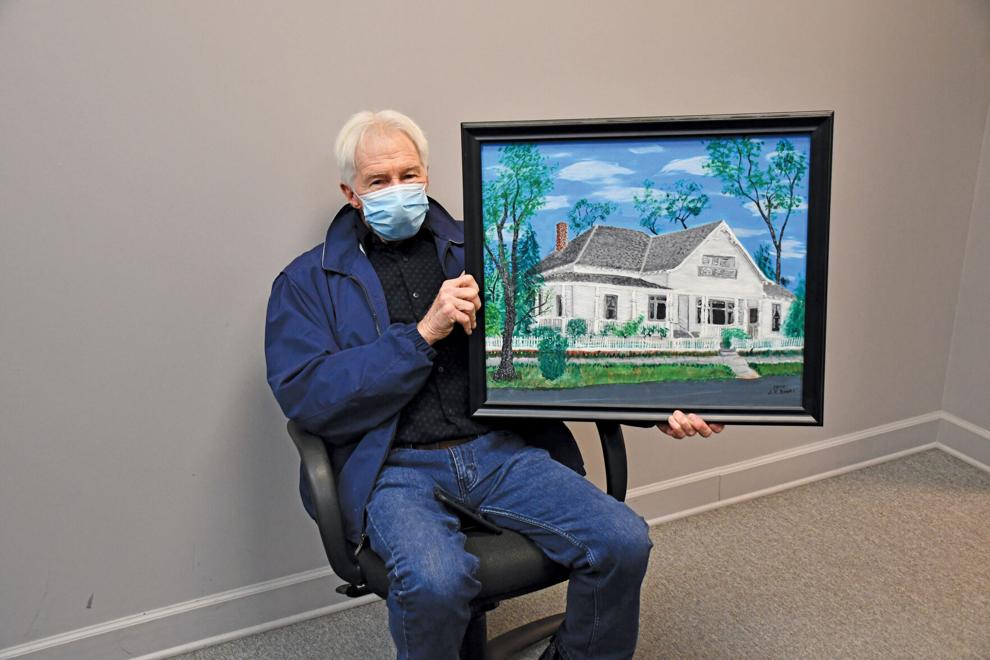 Banks, a ghost skeptic, never lived in the house himself, but said family members have variously described footsteps, medicines disappearing and reappearing and even a nighttime visit from the ghost of McClendon's daughter. 
After the civil war, the house served as a convalescent home for returning confederate soldiers. Banks described how they made their presence known to a couple looking to move there in more recent times.
"(The couple) had no previous knowledge of the house history and seem enthralled with the prospect of restoring the house," he said. "But when their numerous pictures of the house interior were developed, semi-transparent, ghostly images appeared in several of them that the wife described as looking like Confederate soldiers. They declined to purchase the house for that reason."
Even "Granddoc," Banks' name for his grandfather, may haunt his former abode. Banks said his brother Ralph lived in the home shortly after his grandfather died. An acquaintance of his said she drove by and saw a man in the bedroom window who she insisted wasn't Ralph.
"She said 'You have a full beard and this was a clean-shaven old man,' and she went and described a face she had never seen — Granddoc's face," Banks said.
According to Banks, however, the spirits have always been benevolent. In his history of the house, he writes:
I am a natural born skeptic, don't like to use the word supernatural, and have never had such experiences myself.  But it is undeniable that many people credible to me believe they have had unnatural, unexplainable encounters with multiple ghosts. The encounters vary, but one commonality for the people who actually lived there is that no one felt particularly threatened.  It is as if restless spirits in another dimension and time pass through the house, for who knows what reason, with no ill will toward the living occupants.
It is my understanding that this grand old house and relic of Dadeville's early history has a new owner who may demolish the house to build a parking lot.  Everyone agrees it is a shame, but no one is willing to spend the money to reclaim the house to its former glory. Times and things change.  Wood houses don't last forever, termites and neglect speed their demise.  I will cry when the house is sacrificed for asphalt, but I do understand.  Some things though, I cannot answer.  Like, where will the restless spirits move to when their abode is gone and will they remain benevolent after their favorite haunt is destroyed?
Hayes said he hasn't seen or heard anything that could be described as paranormal, but he has heard a lot of rumors that the church was planning on demolishing the house.
"I had a lady visit me all upset because somebody told her we were going to tear the house down," Hayes said. "It's just not going to happen."
Hayes said they've also considered using the property as a meeting place for college and youth groups or for additional office space.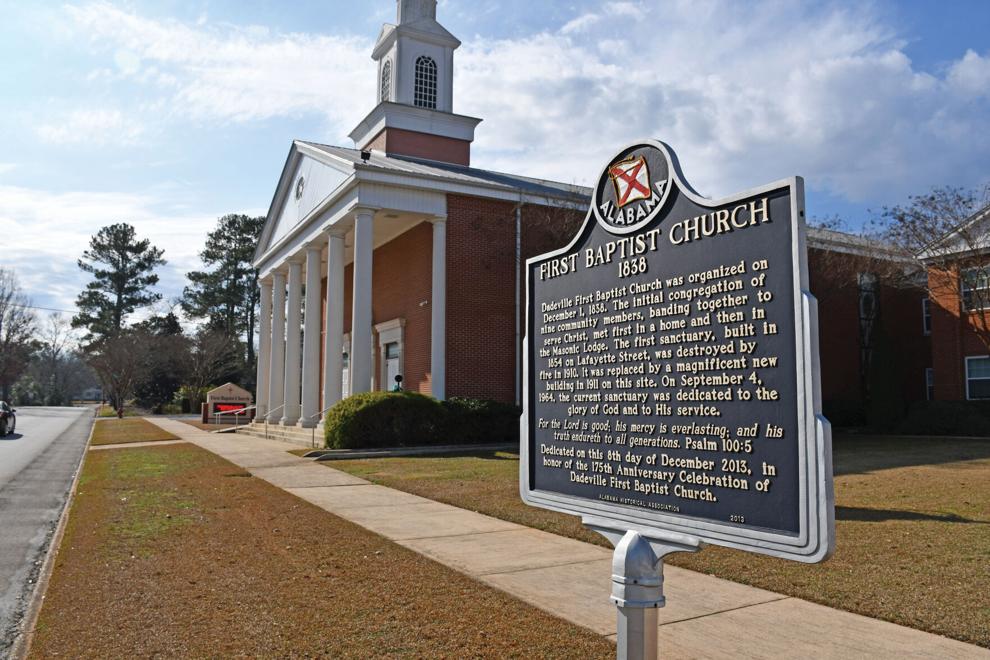 "Probably, after everything goes back to normal — whatever normal is going to be — we'll sit down and talk about it," Hayes said. "Our strategic planning team will make a recommendation to the church. The church will vote, because in a Baptist church that's what we do. Every member has the right to say what they think about what we're going to do."
Banks said an acquaintance of his had implied that the house was going to be leveled.
"She told me — inferred to me — that it was the Baptist church's plans to enlarge the parking lot to encompass the house," Banks said. "But she's a Methodist and in small towns like Dadeville, you're committed to one or the other. If you've found out about Auburn fans and Alabama fans, being a Baptist and Methodist in Dadeville is about the same thing."
Upon receiving a call from Hayes reassuring him the house would not become a parking lot, Banks said "I have no reason to doubt him."