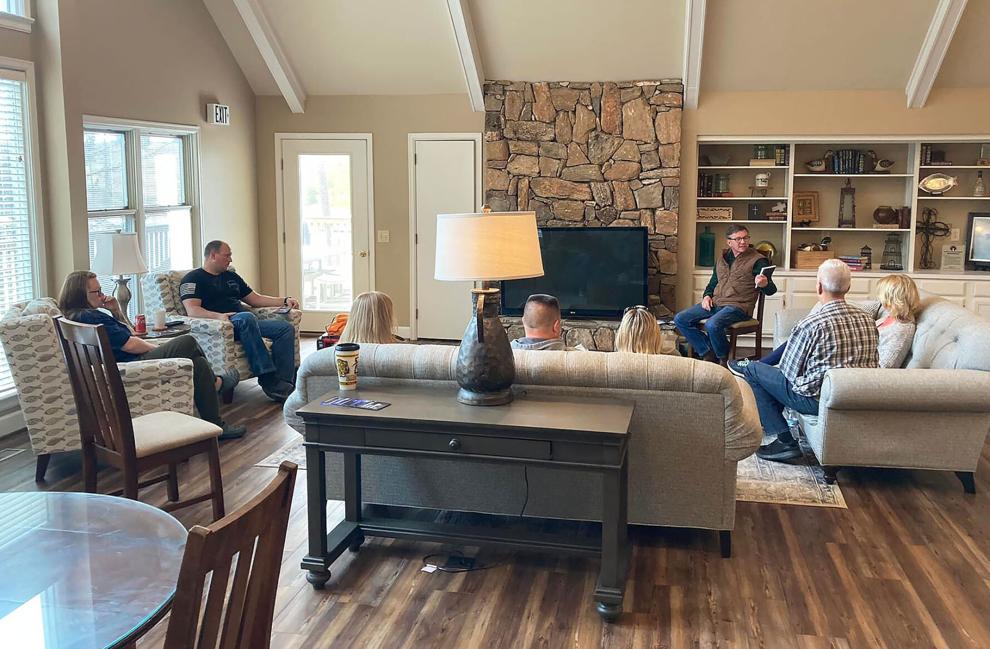 It's a Hollywood cliché, the tough cop refusing the help of a licensed professional.
When Alexander City police chief Jay Turner — Randy Stroup's former boss — made it mandatory that officers see a counselor at least once a year, he knew it would be unpopular, so he implemented it from the top down.
"He started with himself and his deputies and worked down," said Stroup, who retired from his post as Jackson's Gap police chief in September. "So, that was a big moral support that the officers saw."
According to Stroup, some went to their one mandatory appointment and ended up scheduling a second.
After nearly 20 years in law enforcement, Stroup has left the field, but he hasn't left it behind. This month, Cater2Cops, a project of Stroup's about five years in the making, finally got off the ground with its first official retreat held at Children's Harbor on Lake Martin.
His intent is the same as Turner's, when he made counseling a departmental policy — to improve the mental welfare of law enforcement.
But where walking into a therapist's office still carries a certain stigma, Cater2Cops hopes to break that ice in a more relaxed, discreet environment where the whole family can be involved. In addition to Russell Lands with Children's Harbor, the nonprofit has already had several families offer up their second homes on Lake Martin and Lay Lake for a free short stay.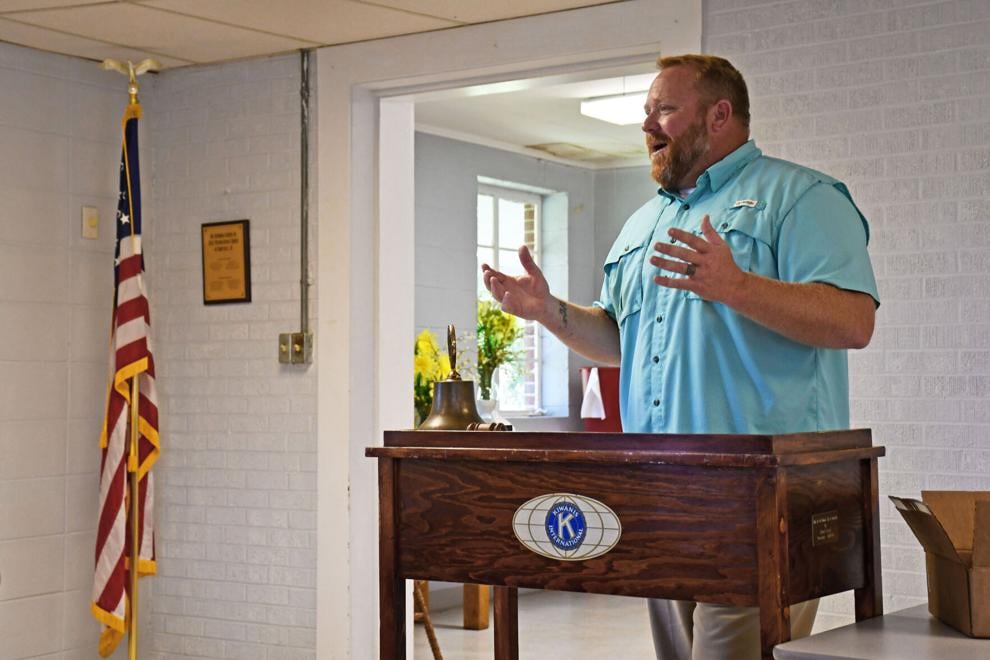 "We're talking about a four-day period where they can come, rest, relax, unwind, decompress," he said. "We have three really good counselors willing to donate their time."
The whole point is discretion — it was by design that the logo, a lifesaver, has no motifs of law enforcement — meaning Stroup is vague about what certain retreats might entail.
"I'll just say some of it is structured, and some of it is unstructured," he said. "And there will be some things that we change or add to make it better."
Much of Cater2Cops' mission is modeled off Alabama Law Enforcement Alliance for Peer Support (ALLEAPS), a free training program and support network for police and first responders on dealing with the emotional demands of the job. Stroup is a strong advocate of making the program a police-academy requirement.
"Unfortunately, I went through this class late in my career," he said. "And I've talked to several retirees about this ALLEAPs class and every one said the same thing — I wish I had that 30, 40 years ago."
According to ALLEAPs, cops are twice as likely to be alcoholics, twice as likely to commit domestic abuse and two- or three-times as likely to die by suicide than in the line of duty. A 2013 study found that where a 50-year-old man could expect to live another 35 years, a 50-year-old policeman, on average, would live another 7.8 years, due to the impacts of stress, shift work, increased likelihood of obesity and hazardous work exposures.
It's made Stroup a big proponent of mandatory 20-year retirement, something he acted on himself this year he retired after about 19 years in the Alexander City Police Department and less than a year as Jackson's Gap police chief. The main reason, however, is how quickly he was able to get the ball rolling this year on Cater2Cops.
"Why or how things started rolling so fast is beyond me," he said.
He's also seen more of a need. While the idea for Cater2Cops predates 2020, the past 18 months has put the police profession under a microscope.
"It depends on what they're actually referring to, whether it's just moving money around, [but] when I first heard about it I was actually very pro- 'defund the police' for one simple reason," Stroup said. "It would take three to six months to realize they had made a mistake, and hopefully end up raising officers' pay."
But where he's defensive, he's also pushing for improvement.
"I'm very pro-change," Stroup said. "That's where Cater2Cops is a change from the norm."
Such support networks are common for veterans, but it's yet to catch on in law enforcement. For whatever reason, Stroup said, the police profession has still clung on to the "old-school mentality of 'Just suck it up and deal with it.'"  
"Every officer, first responder, they have some ups and downs," he said. "They go through some dark roads. And it would be nicer to know that there's some help out there."