Paul Cox and his wife Sandie moved to Lake Martin from Wetumpka for a serene escape. Shortly after, Cox worked closely with the late folk artist Jerry Peters to open Lake Martin Art in Eclectic and feature the works of local artists on various media.
Although Cox tried to open a few months ago, things came to a halt during the coronavirus pandemic but the gallery is now open for business.
"Right now we have about seven artists with art on consignment but hope to have upward of 25," said Cox. "We kept the (business) name simple because we want it to represent the whole lake community."
Peters helped Cox with the initial setup of Lake Martin Art located at 35 Main St. and a lot of his work will be available for sale.
"(Jerry) actually hung up everything we first put on the walls," Cox said. "I have a lot of his art. He was an amazing person and a great friend."
Other local artists' works to be found at the gallery include Julie Langhorne, Larry Stewarts, Julie Brock-Rice, Sam Granger, Catie Radney, Mike Williamson, Annie Bartol and more.
"These will not be production pieces or prints but one-of-a-kind real art," Cox said. "Anything from impressionism, realism, funky, pottery, paintings on tin, reclaimed wood and different media styles. We wanted something with culture in there." 
The 2,000-square-foot gallery will sell a lot of lake-style art and offer something unique for the Eclectic area. The mid-1900s building used to be a two-story store with apartments on the top level. Cox has integrated a conference room in the space available for rent to offer privacy for meetings.
"I also have that space to set it up for gallery shows and for artists to come in and do paint classes," Cox said. "As soon as COVID restrictions are over, we are going to host paint-and-sip parties, kids' birthday parties and traditional painting nights with featured artists leading the group to complete a painting."
The current occupancy at Lake Martin Art is 21 people due to the 50% restrictions and washable, locally-made masks are for sale.
"I don't have an art background other than knowing what I like," Cox said. "I do some painting on wood pieces but my wife is very artistic."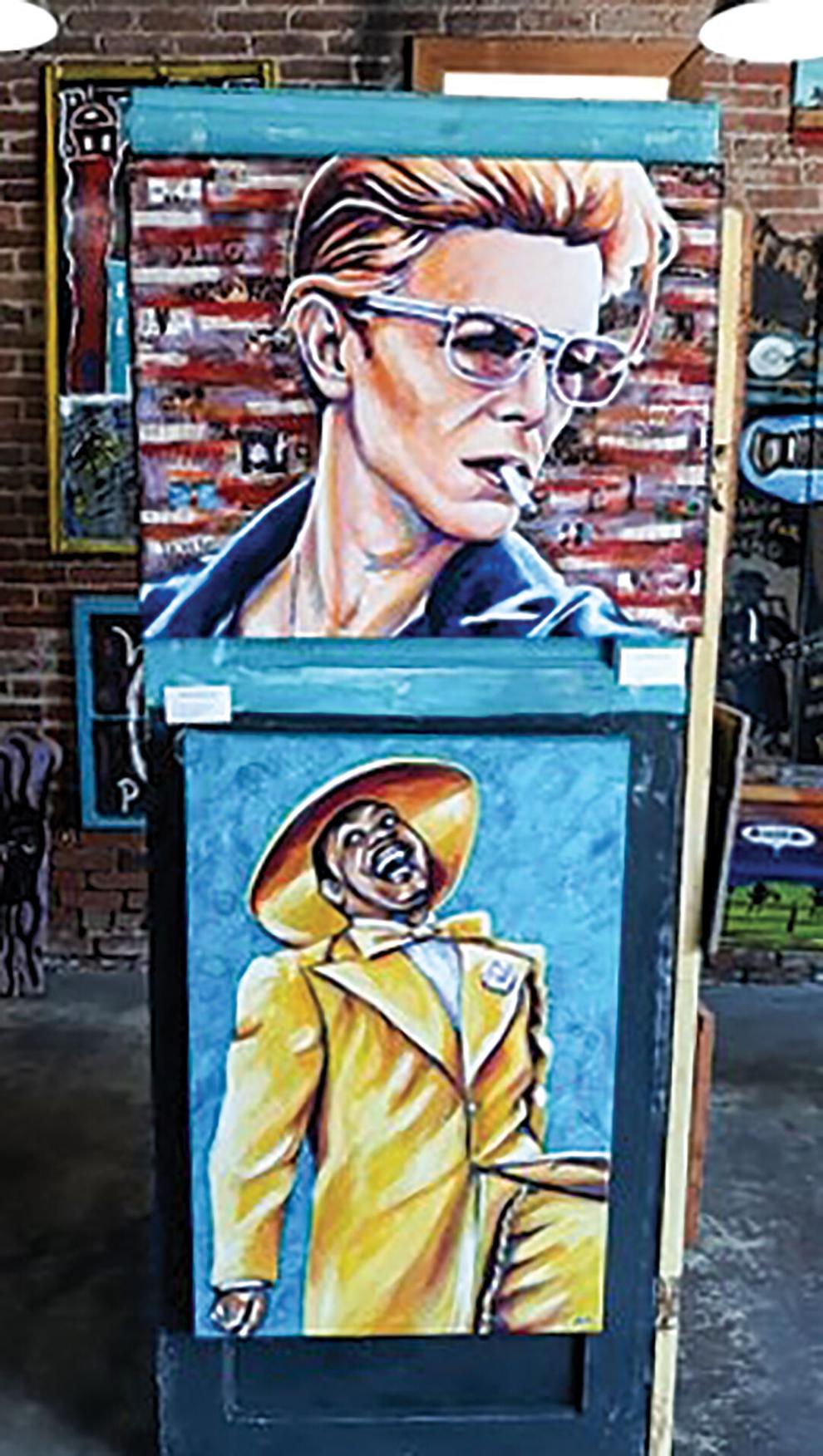 The store is open 9 a.m. to 4 p.m. Tuesdays through Fridays, 9 a.m. to 3 p.m. on Saturdays and by appointment only on Sundays.
The website lakemartinartllc.com is currently under construction but more information can be found on the Lake Martin Art Facebook page.