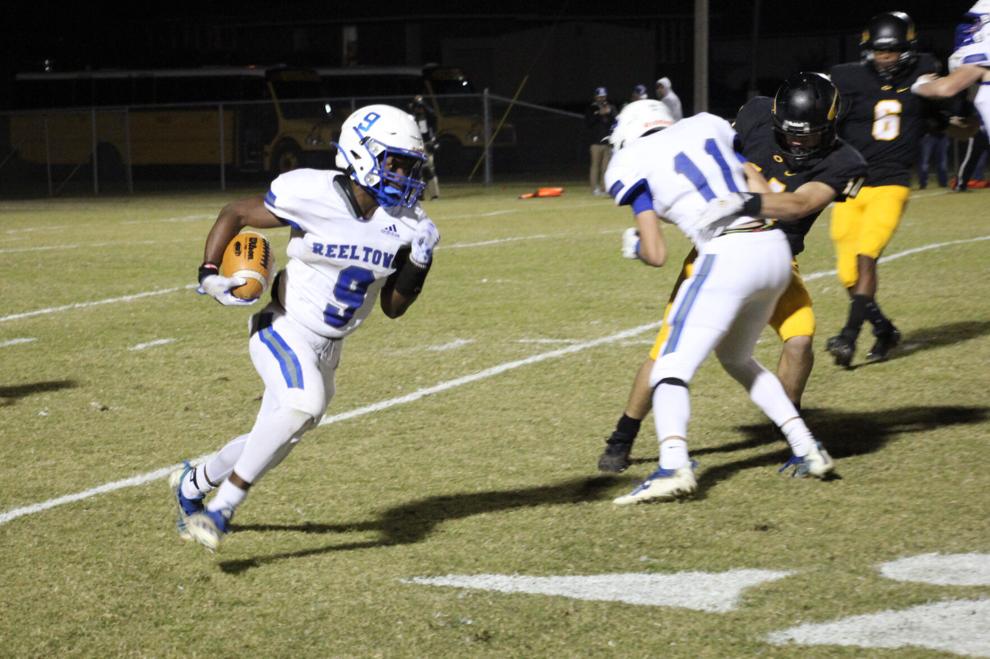 The Opp Bobcats defeated Reeltown to end the Rebels' season and claim a first-round playoff victory Friday 35-6.
Opp got things going in a hurry, taking the first possession 57 yards, capped off with a 3-yard touchdown run by quarterback Gray Jennings.
After forcing the Rebels to punt, Opp took only four plays to increase its lead when Terry Davis bulldozed over a few Reeltown defenders and into the end zone from seven yards out. Jackson Pierce tacked on the extra point to give the Bobcats a 14-0 edge.
Reeltown appeared to be warming up on its next possession. On third-and-10, quarterback Gabe Bryant found one of his running backs for what would have been a 73-yard touchdown, but a targeting penalty against the Rebels backed them up the Opp 45-yard-line.
Reeltown worked its way to the 19 and on a second-and-13 play, Bryant was pushed out of the pocket and scrambled until he found running back Sedarico Brooks wide open in the end zone. A 2-point conversion failed.
From there it was all Opp. On their next possession, the Bobcats drove the ball 80 yards. Davis found a big hole for an 18-yard touchdown run, lifting Opp to a 21-6 halftime lead.
The Opp defense started the third quarter with an interception by Robbie Gafford. A reverse to ZaZa Lindsey picked up 16 yards for the Bobcats and a pass from Jennings to Pierce picked up 17 yards. Davis had a huge run to put the Bobcats at the 12 and Jennings capped off the drive with a 6-yard run. Pierce's PAT made the score 28-6 midway through the third.
Opp capped off the scoring later in the third when Jennings found Jabarri Hill for a 10-yard touchdown pass.
The victory sets Opp up with a second-round matchup on the road to Brewton to take on T.R. Miller (9-2).
Reeltown ends the season with a 6-5 record.
Head coach Rodger McDonald could not be reached for comment by the time of publication.