Horseshoe Bend went down two sets to one in its area championship match. It fought back to take set four.
The Generals went down again 8-5 in that set. Again they fought back to make the tally 12-12.
But down 13-12, two consecutive passing errors doomed Horseshoe Bend as runners up in its area with B.B. Comer taking the five-set struggle Tuesday. The Generals still advanced to the super regional in Montgomery as the second-place team from their area. 
"If we'd have served better and passed better tonight, we would have come out on top," Horseshoe Bend coach Julie Turner said. "Our serving, like it's been all year, was not one of our strong suits. We had more service errors tonight than we've had in quite awhile."
Horseshoe Bend played host to the area tournament as its top seed and opened the event by securing a berth to the next round.
Super regionals were the Generals' after they defeated Central Coosa in straight sets, never coming within five points of losing a game.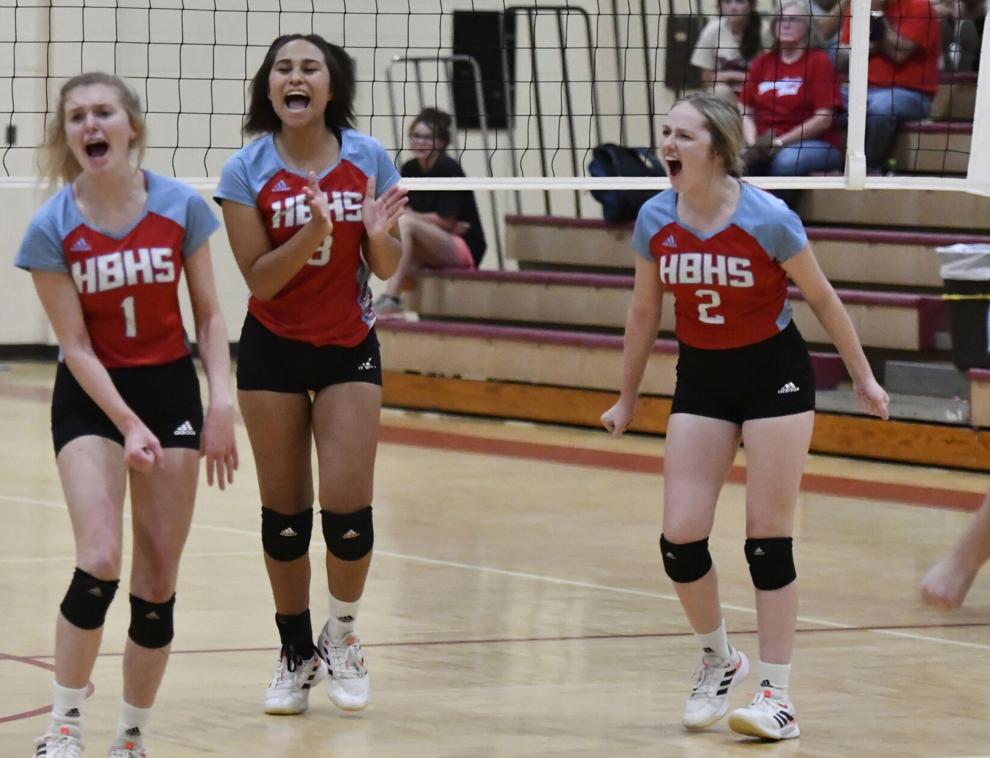 Between contests Turner stressed better coordination to her players, who showed some inconsistencies against the one-win Cougars.
"That's what I'm gonna tell the girls, the one thing we need to focus on is communication," Turner said between matches. "That's been one of our weaknesses throughout the season, communicating with each other and getting down on each other."
Those errors reappeared against Comer. 
Horseshoe Bend took the first set of the final round 25-22, but fell behind 9-1 in the second set in part due to a string of attacking and passing errors. It fought all the way back to even the score 14-14, with junior middle blocker Charlie Cotney picking up two kills and two aces, but the Tigers responded with a six-point rally to set the score at 20-14, eventually winning the game 25-21.
Comer pulled ahead in the third set in part due to some miscommunications on serve receive by the Generals, as the Tigers' Micaiah Harris recorded three consecutive aces in the late game for a 25-23 Comer win.
"It's kind of how we've played all year, just kind of up and down, up and down, we can't ever finish it," Turner said. "We haven't figured it out all year. I was hoping by this time in the postseason we'd have figured it out, how to overcome that, but we haven't."
Youth perhaps played a factor, as Horseshoe Bend's team features no seniors and just three juniors after six fourth-years departed following the 2020 campaign.
It wasn't all bad performances for Horseshoe Bend in the max-set standoff, though.
Middle blocker Reagan Taylor has rounded into form as the perfect complement to Cotney, leading the team in kills Tuesday with a few blocks and aces to boot.
Hitter Greenleigh Key came out looking nervous and recorded a number of attacking errors the first couple sets, but appeared to regain confidence and closed the match as one of the Generals' most efficient and deadly hitters. She recorded seven kills in sets three and four, five in the latter set alone.
"She's come along throughout the season," Turner said. "She was kind of on a roller coaster like most of the girls, up and down, up and down. Tonight I felt like she had one of her better games. She was hitting the ball, at times, good. At times she was having a hard time adjusting to the set not being exactly where she wanted it. But overall I think she played very well."
Horseshoe Bend will take the floor again at the 16-team Class 2A Super Regional in Montgomery. Top four teams advance to the state championship tournament. The competition opens Oct. 20.