From 4:15 a.m. to 3 p.m. Sunday at Wind Creek State Park Boat Ramp, Wind Creek will be hosting the OGS Bass Trail tournaments. The event is the second round of six being held by Wind Creek and will feature some of the top anglers in the state competing for bragging rights and thousands of dollars in cash prizes.
The first-place winner will walk away with $2,500, based on the 60 boats entered. Registration is $110 per boat and can be paid for with cash or check the morning of the tournament or online. There will also be a $10 big fish pot and a $10 Average Joe pot as well. Checks can be made out to OGS Tournaments with the letters WCBT on the notes section.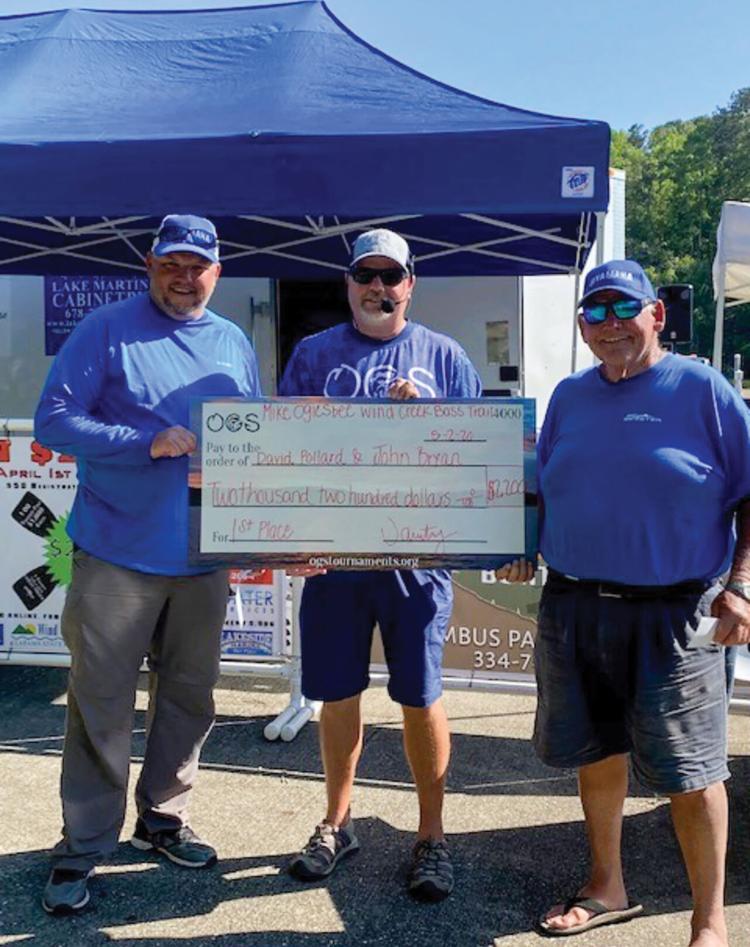 Boats will pass by the last dock in the order of entry. Look for the strobe lights and listen for the megaphone. Livewell doors need to be open for inspection as each boat passes by. Idle past the buoys and take off. Blast off is at safe light. Boats 1 through 25 First Flight (3 p.m. weigh in); 26 through 50 due in at 3:15 p.m.; 51 through 75 due in at 3:30 p.m. 
OGS tournament director Michael Freeman is asking participants and attendees to take proper precautions with the recent spike in COVID-19 cases. Freeman encourages anyone who has ran a fever or feeling under the weather to use good judgment so tournaments can continue to take place as scheduled.