One could say Alexander City 12U boys soccer ran the gauntlet this past weekend, but it'd be more accurate to say they took a leisurely stroll through it.
The Wildcats completed their undefeated run to the ARPA state title Saturday with a trio of victories in the state championship tournament, winning the contests by a combined 19-2 margin. It's their second straight state championship.
"By far, this is one of the best teams we've ever taken to the state," ACYS coach Adam Young said.
ACYS went undefeated in both its district tournament and this state tournament.
Squad success started in the backfield, Young said, with goalie Cohan McDonald anchoring a stingy defense that allowed just two goals across three contests Saturday.
"I think us having that stout defense like we did just wore everybody down. Once they got worn down, we got to scoring. That was kind of our strategy."
Those back-end players would generate turnovers and pass forward to a group of attackers headed by Kolton Young, Kevin Andrade and Brandon Avendano.
That trio and several others found the back of the net with frightening consistency against the best 12U rec teams Alabama had to offer, in part because their strikers had more range than most.
"I think what really caught a lot of the other teams off guard is that, with our strikers who played up front, we could take a lot of long shots," Young said. "We didn't have to be up close to the goalie, we were taking longer shots outside of the box, and I think that really threw a lot of teams off."
With all those things working in their favor, the Wildcats cruised to victory over Prattville in the state championship match by a 5-1 tally.
"Those kids did great," Young said.
ACYS' 12U girls team also made the state tournament, and despite having a roster of just nine players for the nine-on-nine competition, finished in third place.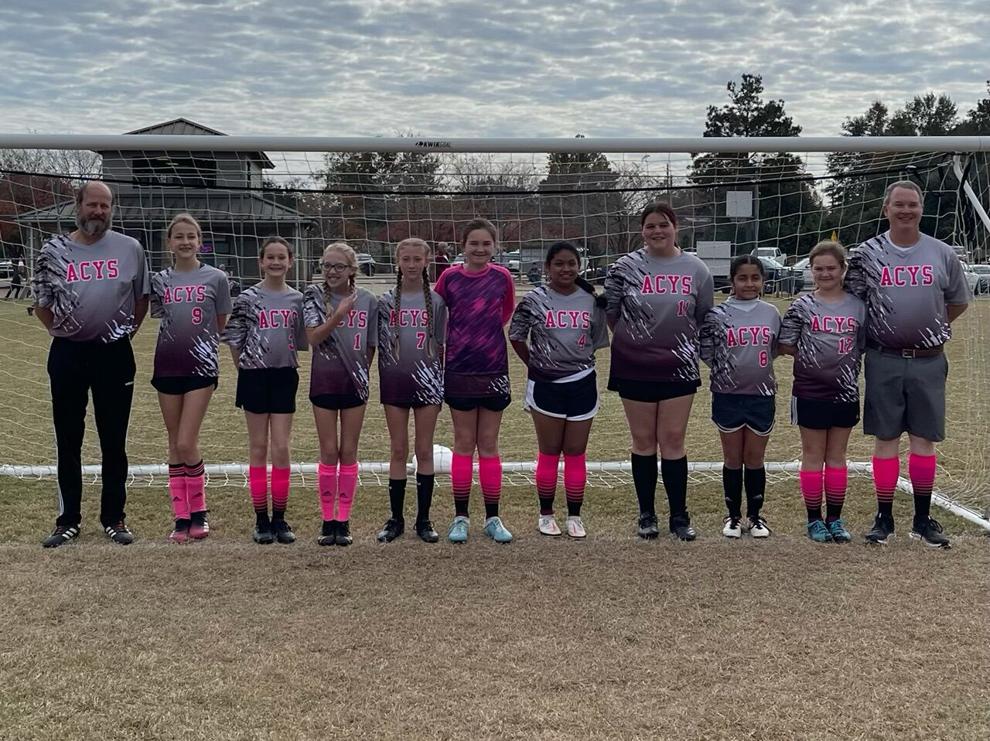 The tournament concluded the season for the ACYS soccer program at all age levels.