The 2022 baseball season has come to an end in the Outlook's coverage area, and plenty of success and milestones were seen this season. Nine players were selected to be on the All-County first team, while nine were added to the second team.
The team is headlined by Player of the Year Jaxon Hay, who shined both on the mound and at the plate for Benjamin Russell's Wildcats. He led the team in both batting average and earned run average, allowing only 1.13 runs a game.
The All-Outlook Coach of the Year is Horseshoe Bend's Scott Peavy, who wins the award in his first season as head coach of the Generals. Peavy inherited a good group of kids and led the team to a 14-12 overall record and the first playoff appearance since 2019.
The All-Outlook teams, in alphabetical order, are as follows:
Gabe Benton, Benjamin Russell DH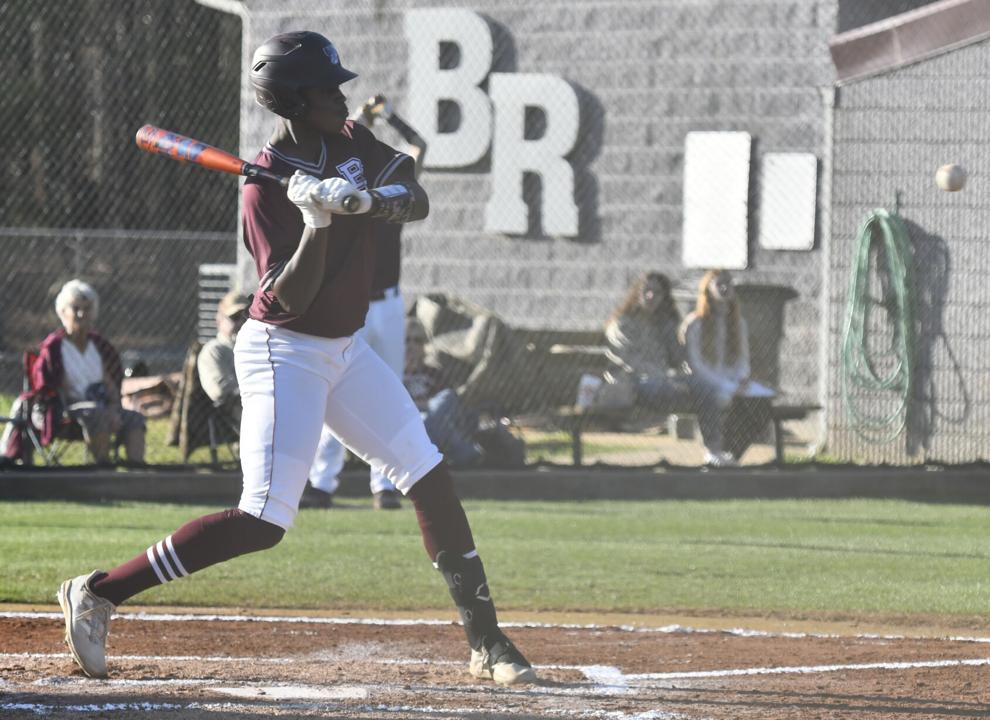 Benton, who was forced to designate hit due to an arm injury, was the team's leading hitter season long. He finished the year with a team-high .378 batting average with five doubles, two triples and 21 RBIs. He also led the team with 18 walks.
Bryant, the Rebels' star senior in seemingly every sport, had another great season on the diamond. He capped off his career with a .436 batting average with 38 hits, one home runny 38 RBIs. On the mound, he had a 4-2 record with a 2.70 ERA and 56 strikeouts.
Jaxon Hay, Benjamin Russell P/UTIL
Hay, the 2022 All-Outlook Player of the Year, had a stellar season for the Wildcats. Hay played seemingly everywhere while picking up a .313 batting average with nine doubles and 16 RBIs. On the mound, he finished the year with a 5-2 record and a 1.13 ERA with 65 strikeouts.
Sam Scales, Benjamin Russell P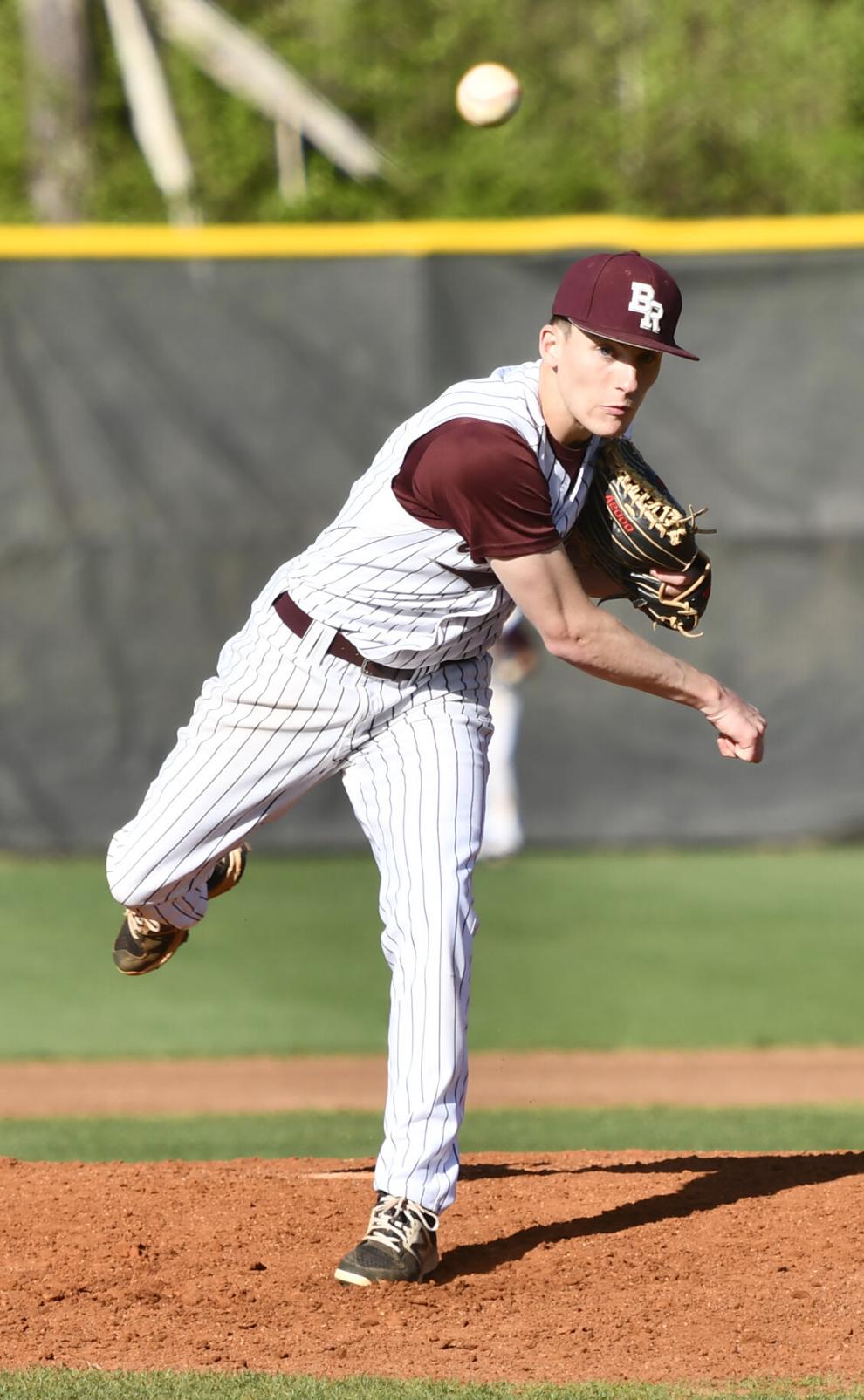 Scales had a great season and was one piece of the 1-2 starting combo between him and Hay. Scales finished the season with a 3-4 record but only had a 1.90 ERA and struck out 47 batters in 51 innings. At the plate, he hit .261 with five extra base hits and 11 RBIs.
Rylan Sharpe, Horseshoe Bend INF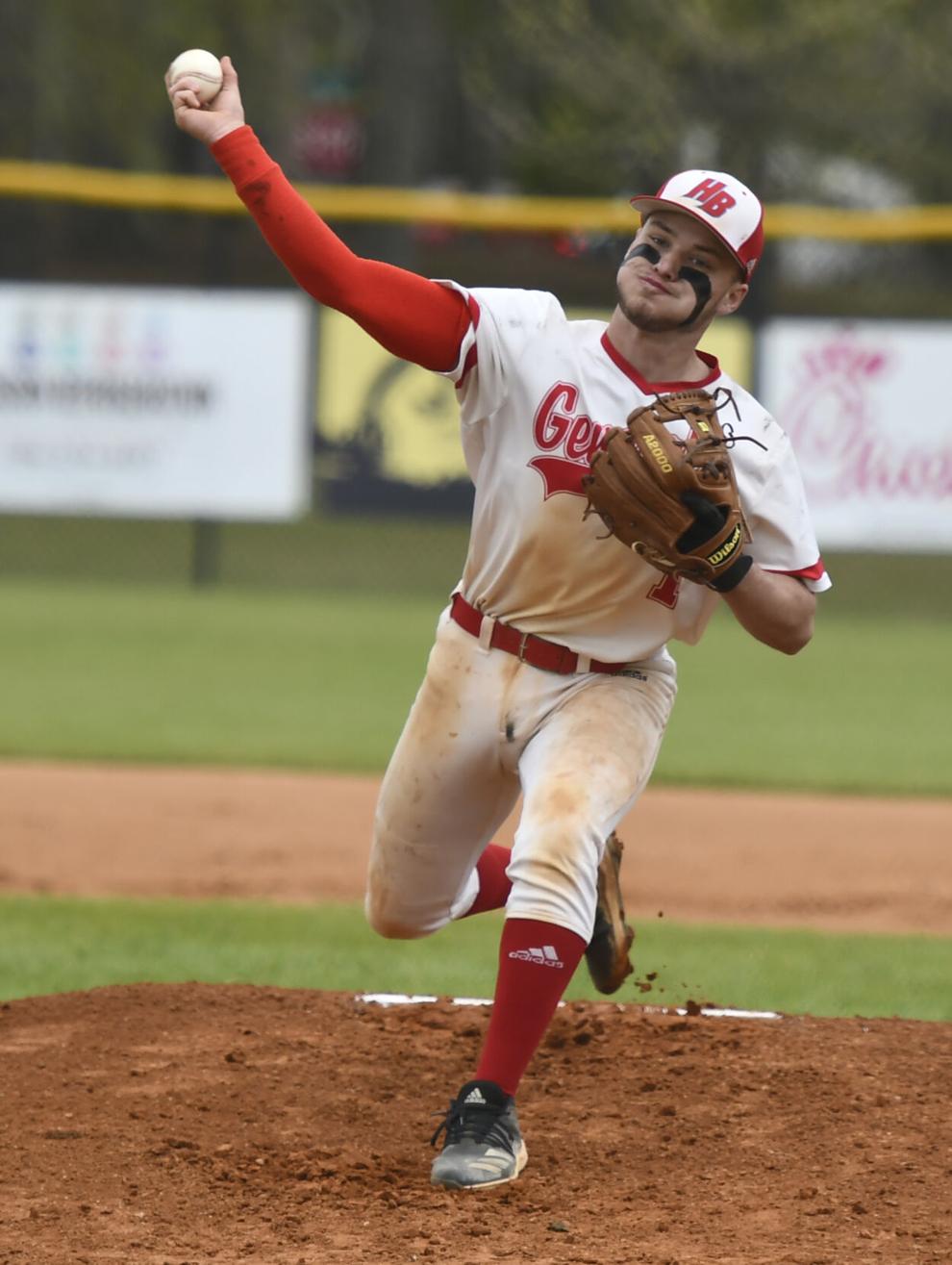 Sharpe did a great job of scoring runs and driving in runs this year for the Generals as he led the team with 22 RBIs. He added 25 runs scored himself as she finished the year with a .329 batting average and a .478 on base percentage.

Blake Smith, Reeltown INF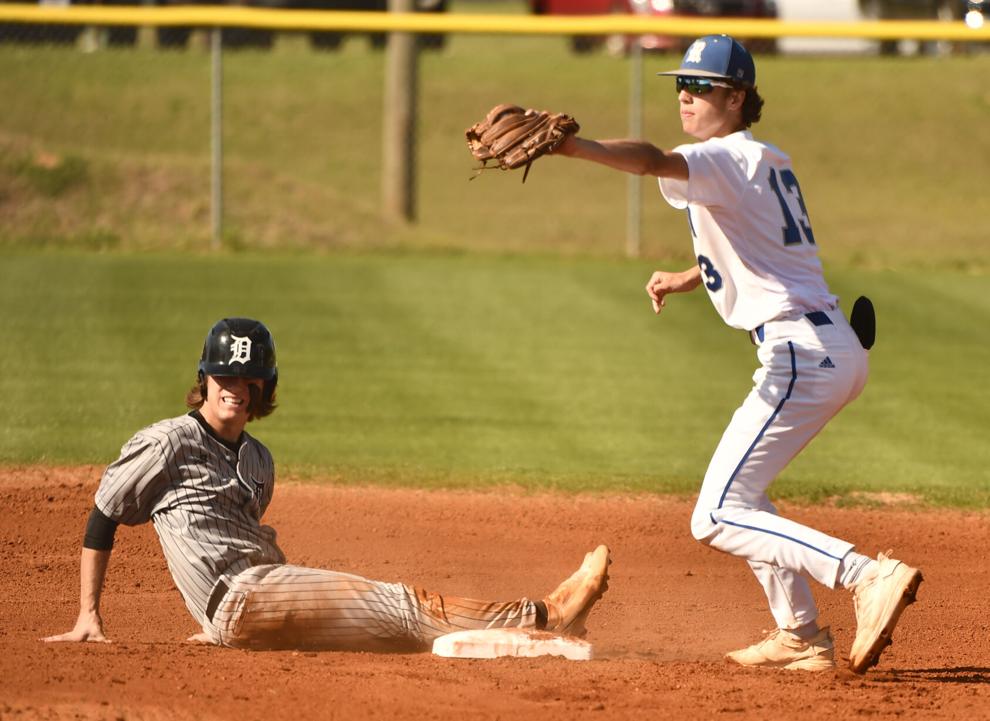 The young sophomore infielder had a great season at the plate to help pace Reeltown's strong offense. Smith finished his season with a .382, second best on the team, along with 28 hits and 16 RBIs.
Lane Smith, Dadeville UTIL/P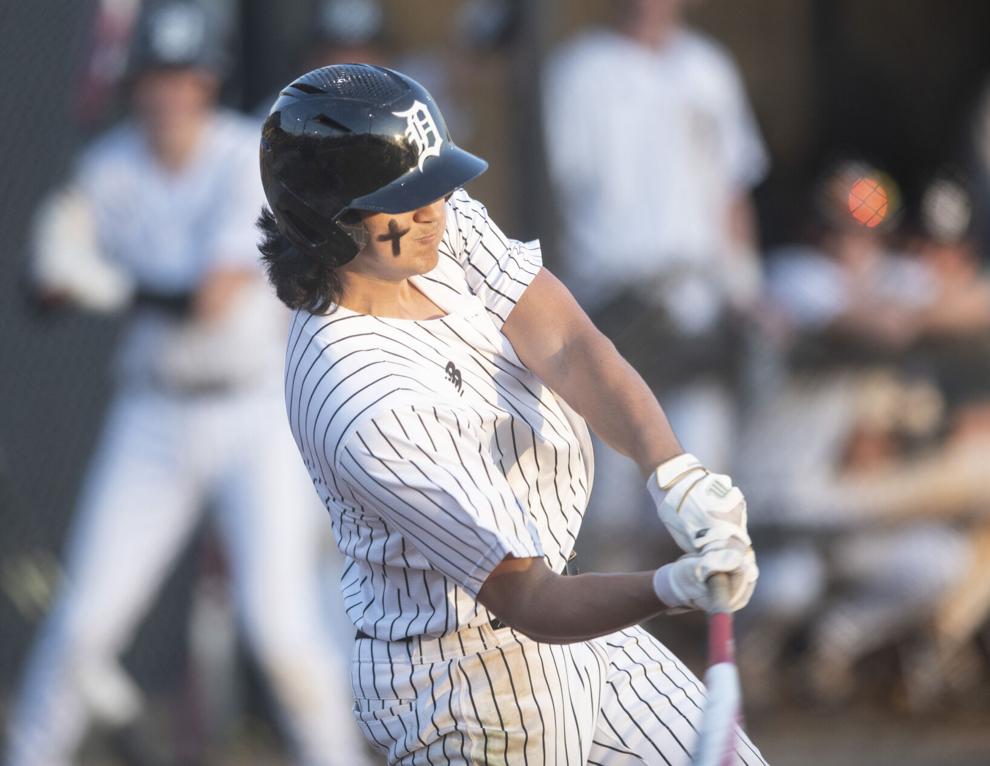 Smith, much like he has in football, shined for the Dadeville baseball team this season. In th stats provided to the Outlook via Maxpreps, Smith had a .345 batting average with four doubles and eight RBIs.
Walker Spraggins, Dadeville UTIL/P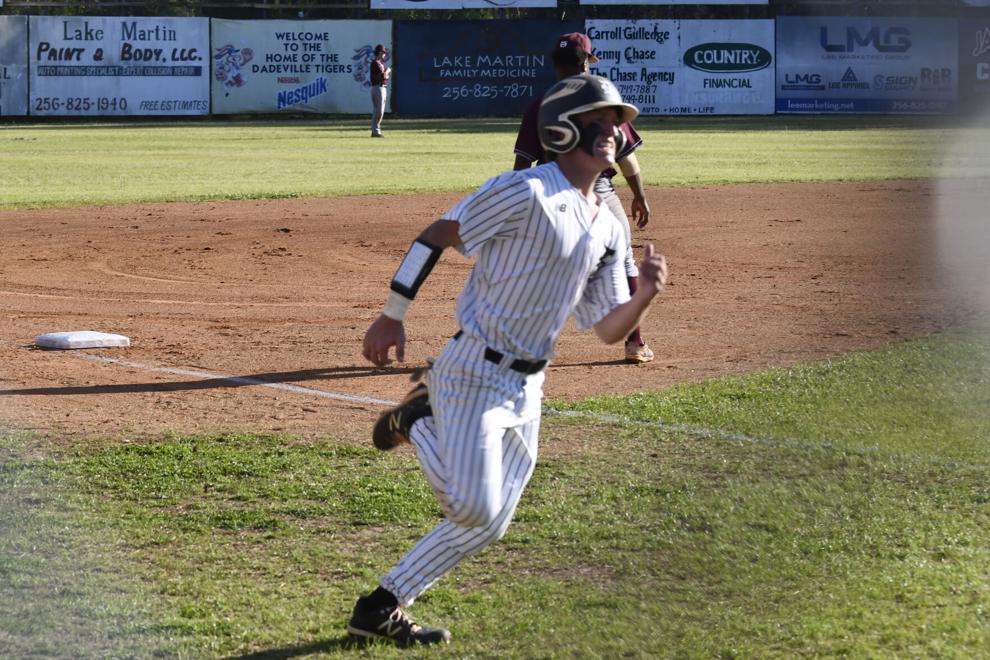 Spraggins earns All-Outlooks honors for the second-consecutive season for Dadeville, and he continued to produce for the Tigers this season. In stats provided via Maxpreps, Spraggins had a team-high .379 batting average with six doubles.
Holt Tidwell, Horseshoe Bend C
Tidwell led the General s in batting average this season and had a stellar season both at the plate and behind the plate. He finished the year with a .365 batting average with a .494 on base percentage while adding one home run, 18 RBIs, 30 runs scored and 19 stolen bases.
Bradley Bolan, Benjamin Russell OF
Gabin Brazzell, Horseshoe Bend OF
Rydarious Gilbert, Central Coosa UTIL/P
Jake Hornsby, Reeltown DH/INF
Caiden Hyde, Benjamin Russell C
Luke Jones, Horseshoe Bend OF/P
Daylen Maness, Benjamin Russell OF
Wes Robinson, Dadeville UTIL