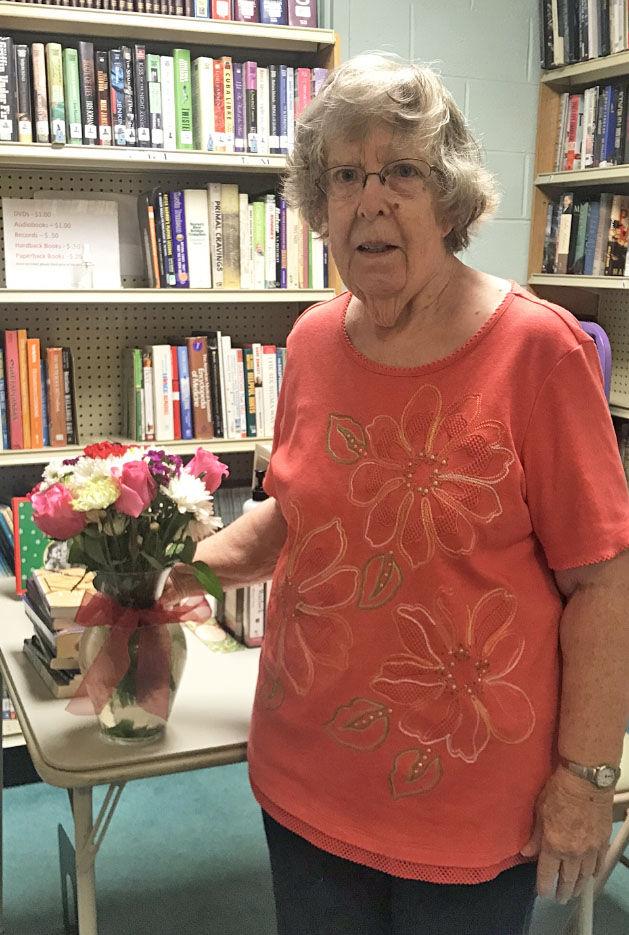 For the past few years, Adelia M. Russell Library has been fortunate to have a key unpaid contributor. Beverly Skidmore volunteers and serves as a council member for the Retired Senior Volunteer Program (RSVP) as they fulfill their primary mission of helping individuals throughout Tallapoosa County. Over the last four years, she has devoted much of her time to the library.
The library takes book donations as long as they are in good condition and fit within certain parameters (no text books, medical books, encyclopedias, etc.). Once the books are accepted, they are inspected and it is determined if they go in the collection, in the book sale room, or on the free cart. The COVID situation added an extra processing layer and maximized our focus on making sure the items are thoroughly cleaned and/or sanitized. This process has remained in place and Mrs. Skidmore is the individual who handles it.
Mrs. Skidmore's visits are proportionate to the number of donations received by the library and the amount of shelving space available. It is not uncommon for this to require two visits during a week, especially weeks that see 200-400 books donated. 
In addition to her library assistance, Mrs. Skidmore serves as a transport companion. This involves helping individuals in need by taking them to doctor's appointments, hairdressers, grocery stores, etc.
Always pleasant and accommodating, Mrs. Skidmore not only enjoys the work and getting to meet new people, she also takes pride in her accomplishments. We are grateful she volunteers to take on this sometimes-tedious assignment and we sincerely appreciate her contributions.
John Taylor is assistant library director at Adelia M. Russell Library.