No clear choice seemed to emerge Thursday after members of the Alexander City City Council interviewed three candidates for the vacant District 5 seat.
After Chris Brown, Susan Foy and Jeff Smith answered questions for an hour at city hall, the only consensus seemed to be a difficult decision awaits the current council Monday in selecting a successor to Tommy Spraggins, the former council president who became mayor upon the death of Jim Nabors on May 6.
"I don't think you could go wrong with any of us," Foy told the council during her interview.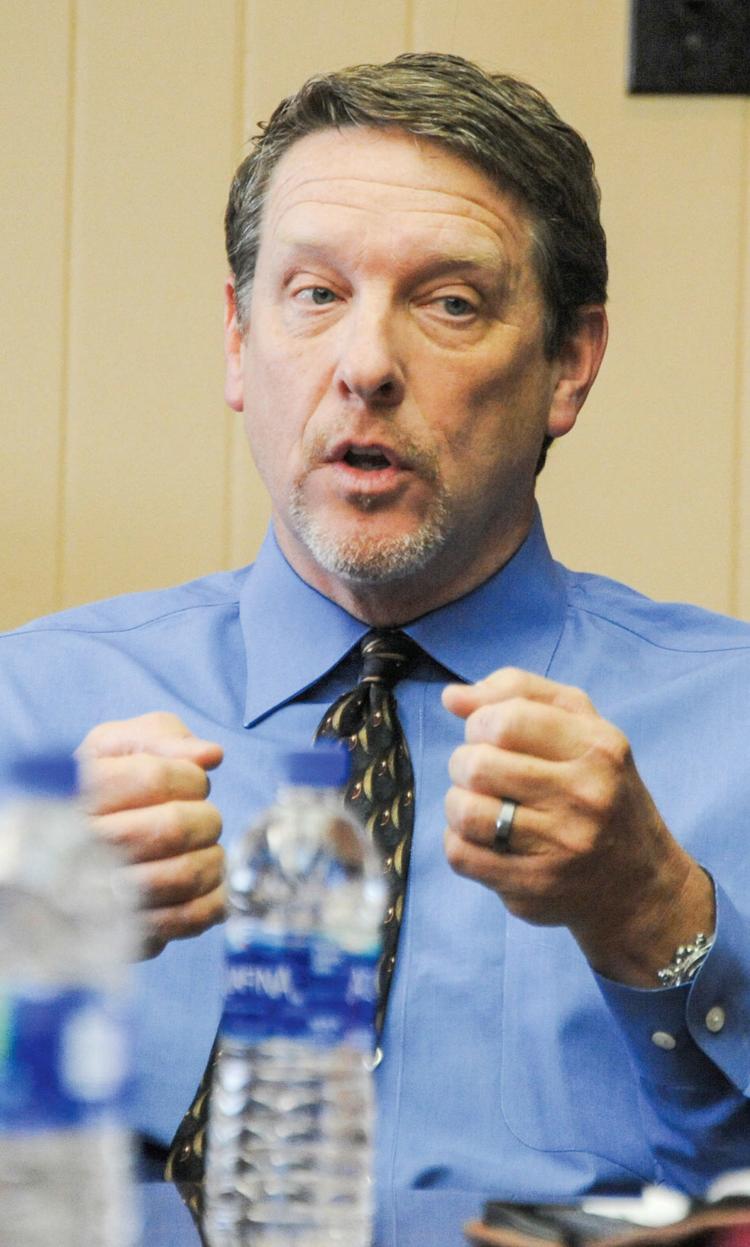 The council is scheduled to vote on a new councilmember at Monday's regularly scheduled meeting which begins at 5:30 p.m. As currently scheduled, the new appointee will be sworn in June 17 and a new mayor pro-tem selected.
Only four members, a bare quorum, will be present to vote Monday as councilmember Eric Brown will be out of town. Spraggins and all councilmembers were present at Thursday's interview except for Scott Hardy, who listened to the proceedings via speakerphone.
In response to questions from the council, first Foy, then Smith and finally Brown said economic development and schools would be priorities for them on the council but Smith took the bold step of saying he would support a property tax increase to provide more funding for schools which in turn would benefit the city in circular fashion.
"I'm a big proponent of investing in schools," said Smith, who owns Tallapoosa Ford. "It's an invaluable tool to attract business. The highest property-tax rate in the state is Mountain Brook and Vestavia, and the highest property values in the state are Mountain Brook and Vestavia. I wouldn't mind a property tax increase. I know that is a hot issue and people don't want to bother with that."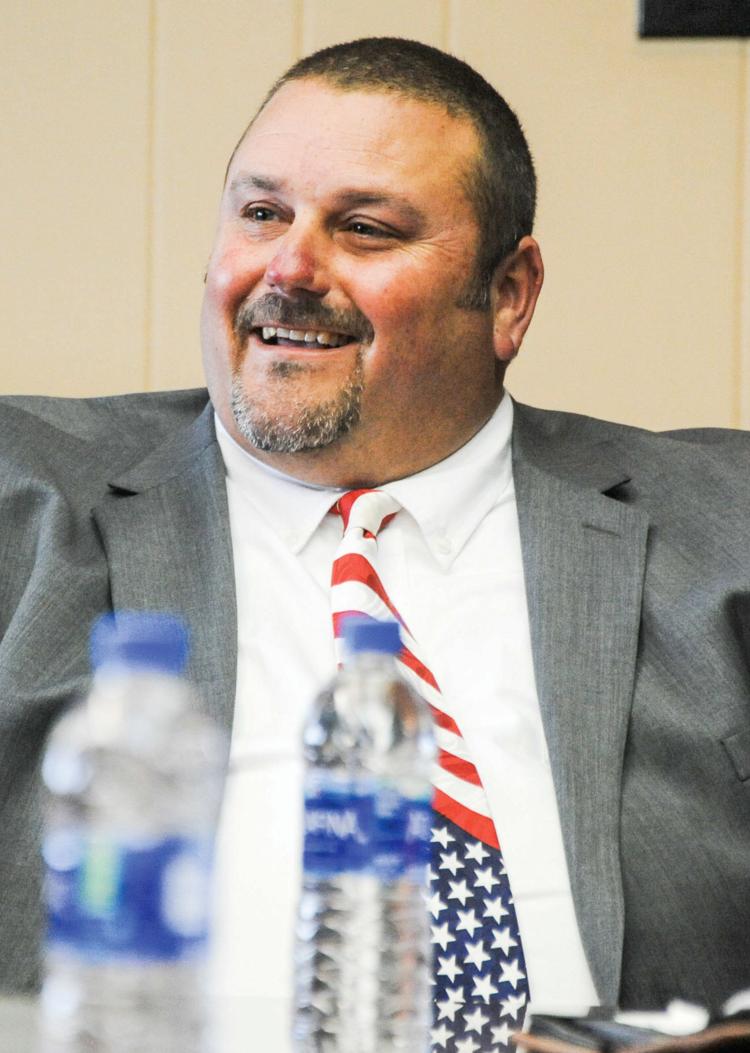 Smith said the best decisions aren't always popular and he won't be scared to make them.
"You either go up or go down," he said. "East Alabama is primed to grow and if we don't step up those other communities will. We can discuss and compromise and do what is best for the city. You guys are called on to make the right decision, not the most popular decision. But the decisions need to be explained. I'm not a politician and I'm sure you feel that way about yourselves too. I will always let you know where I stand. I'm not going to let things pass and keep my mouth shut."
Brown stressed the council must work together even in moments of disagreement.
"If the leaders of the community can't work together and bond and figure things out, what sort of message does that send?" he asked. "Can you sit down and be level-headed and think things through? People need to look at the big picture."
Foy, an Alexander City native, former president of the chamber of commerce and current Russell Medical marketing manager, emphasized her long history of community development and her connections and said she wants to see more people involved in determining the city's direction.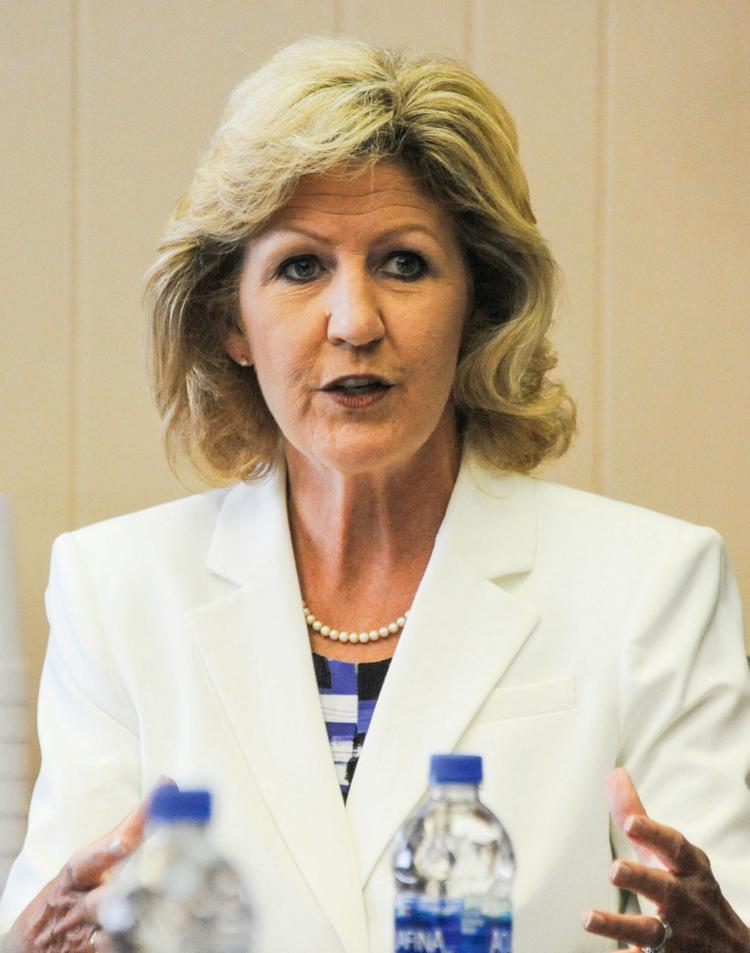 "We've got to energize more people to get off the sidelines, the naysayers, and get involved," Foy said. "I have a strong background in the chamber of commerce and I've been involved in working with all the civic groups in town. Through my 10 years leading the chamber and my position at the hospital, it's been my job to sell the city. I have a keen understanding of the history and the strategic vision of where we can go from here. I want to be progressive and move the city forward. I have a lot of connections at the state and federal level and I can bring a lot of relationships to the table."
Foy, who said she would remain in District 5 if her home currently on the market sells, said Alexander City should focus on skilled workforce training and bringing back middle class jobs such as those which existed during Russell Corp.'s heyday.
"There is a big disparity in our socio-economic population and I'm not talking about race or ethnicity," she said. "There is a doughnut hole where we used to have a strong, vibrant middle class where we had those $50,000 a year jobs, that solid middle-class executive, and we just have not recouped that loss. We haven't honed in to the best of our ability on skilled workforce training. We've got to be proactive and identify what fits best here."
Smith, who joked Thursday's session with the council was the first job interview of his life, said restoring Alexander City's tax base is a top priority for him.
"No. 1 is our tax base and I don't mean retail," he said. "I mean jobs and industry. This is a great place. I just feel like the mood here doesn't reflect the potential we have."
Brown, a salesman with Empire Pipe and Supply, said his answer to the city's problems will first and foremost always be a strong work ethic.
"I've been in sales 20-plus years," he said. "I've negotiated and set budgets and been in team building. I started as a laborer putting pipes in the ground. I have a passion for Alexander City. I love Alexander City. I think we're in a good position and I want to see our growth continue. I want to be part of it."
At the end of his interview, Brown choked back tears when talking about his family and the community.
"I'm passionate, as you can tell," he said. "I care. I don't think you'll find anybody who will give you as much as I'll give you."
The new councilmember will serve the rest of the current term which expires in October 2020. The municipal election is next summer.