The public can now pay their utility bills at the new Alexander City municipal complex but that isn't the only thing available at the newly renovated building.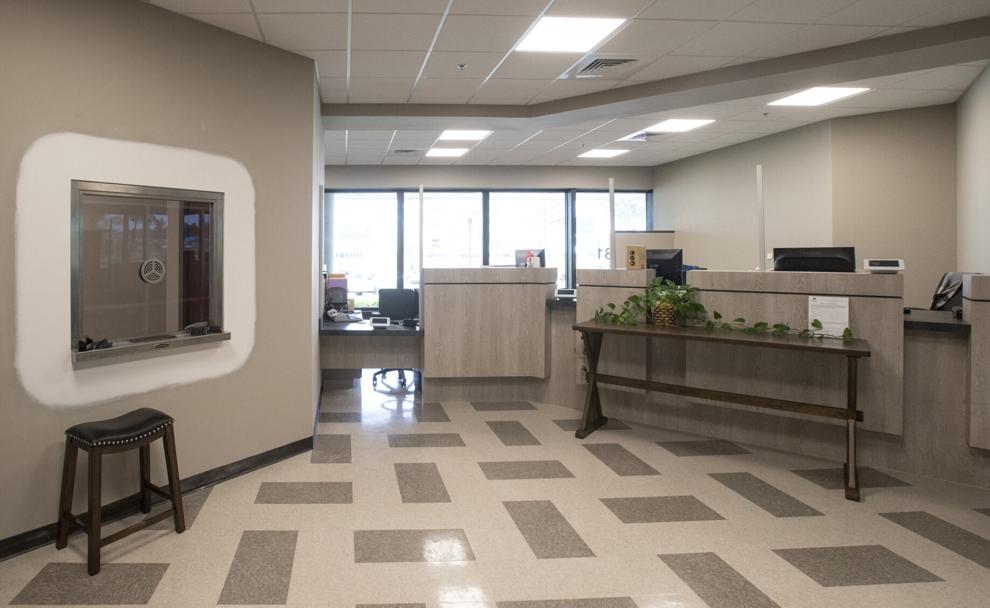 "We should be ready to go (Monday morning)," city clerk Amanda Thomas said. "They have our network up. Utilities are up and running for payments."
City employees from all departments have been helping with the move. Thursday saw city hall close and its employees move to the new complex with the Alexander City Police Department who occupied the building last week.
"It is like moving 10 houses at one time," Thomas said. "It's crazy but everybody has helped out. The parks and rec department helped us move over here (Thursday). We already had everything just about boxed up."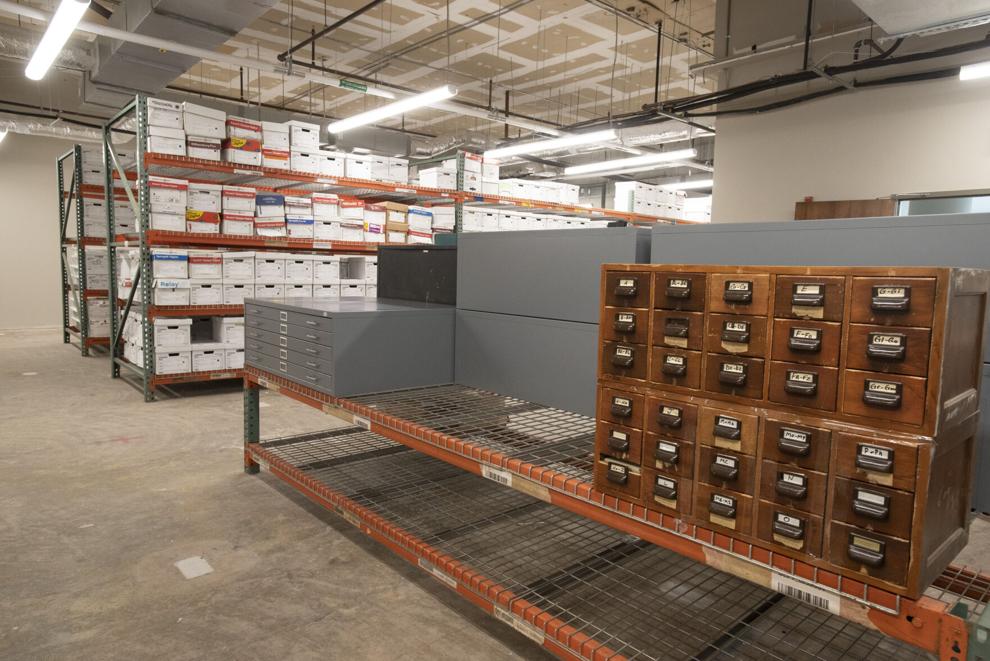 But it was the boxes and boxes of records that made it to the municipal complex first. City records used to be scattered across more than 20 different locations. Now most of the city's records are behind lock and key in one area on the third floor of the new municipal complex. The records beat the Alexander City Police Department to the newly renovated building as its first residents.
It won't be a constant up and down the stairs and elevators from the second floor city clerk's office to the third floor records room.
"We have a small file room in our office area, but (they are) is things we use daily," Thomas said. "Other departments will be similar."
Records clerk Michel Bryan has been working on organizing the records since coming to the city in November 2019 and she is not finished. The 2,500 square feet of storage space is beyond what was available just off the city clerk's office in the old city hall.
"It's awesome," Bryan said walking through the sort boxes of records on metal racks. "I don't have all my signs up yet. Here's human resources, boxes for the city clerk. This is purchasing; this is the water department. That is stuff to be gone through. We have fire, we have police, that is the gas department."
Before the move employees would have to go through boxes and boxes to find the records. In 18 months Bryan has organized many of the records.
"These are all the commercial plans, fire department sprinklers," Bryan said. "This is stuff to be destroyed but we have to log it and get approval from the state first."
All of the records are searchable.
"If someone is looking for a box or I need this person's file, she can pull it up and go the rack finding the box it is in," Thomas said. "Not just anybody is allowed in this room. You have confidential records. Some stuff you have to keep 50 years, some two years."
Neither Thomas or Bryan are new to organizing records.
"I've worked with files since I was 15 years old," Thomas said. "I started out in the file room. I color coded it. (Bryan) is using a numbering system on this one because there is so much."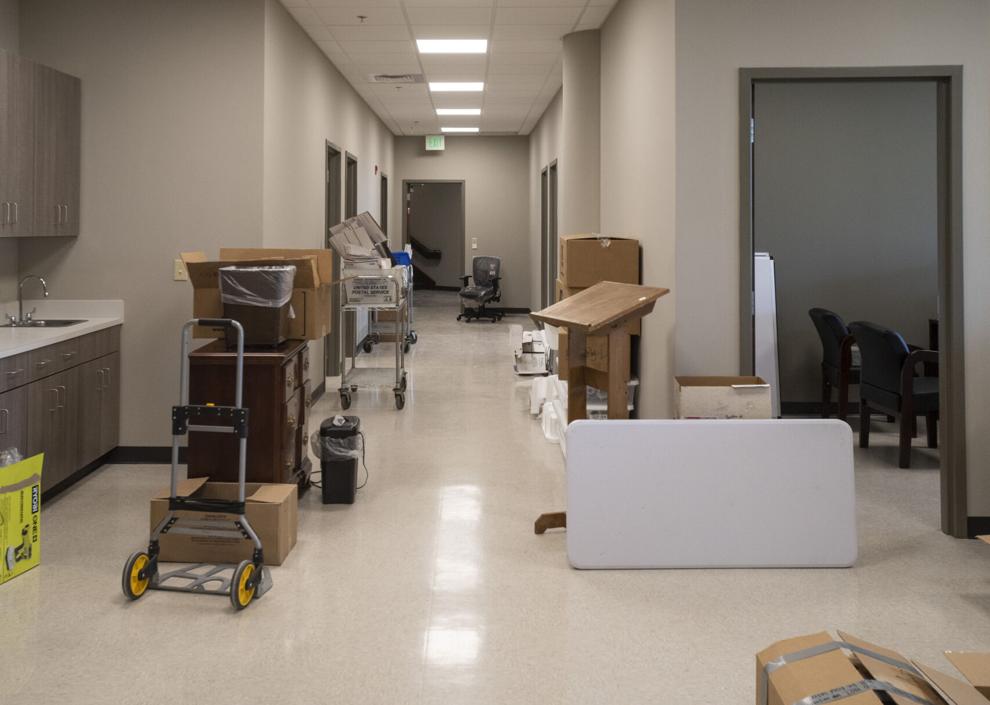 Bryan worked in medical records before tackling the city's records and worked in the library at Southern Union Community College while going to school.
Both Bryan and Thomas had to tackle the task early on before city employees emptied records unknowingly.
"With the clerk being custodian of records, we had so many scattered out and people wanting to throw it out," Thomas said. "You can't, you have to ask the state for destruction permission. You can't just throw stuff away."
Some of the records go back to the 1890s. The records include years of highway maps, zoning maps, city maps and district voting maps.
"Some stuff you may keep for 50 years and never look at it," Thomas said. "That is where this room comes in handy. You are still going to have physical stuff. You are never going to get rid of it."
Just because the records have made the move to the new complex and are organized doesn't mean Bryan and Thomas are finished. They have already been scanning stuff with the goal of city employees having access to digital copies of files they need access to.
"We have some stuff scanned in. It has slowed up with the move and COVID," Bryan said. "We are hoping to get back to it when we finish the move."
Thomas said co-op students from Benjamin Russell assist Bryan in the record organization and scanning of the records.
"You have to get it organized so you know what you have, to figure out what you don't have," Thomas said. "We have been working with all the departments to see what they have. Once we get settled in here (Bryan) and the co-op students will be going through the documents, seeing what is the life of the document and retention schedule. That is determined by both the state and in some cases the federal government. We sometimes hold onto it longer than the state says."
The digitizing of the city's records could mean even more efficiency for other city workers in the future.
"While she is also doing the physical side we are working to get stuff digitally in Laserfiche to where we can keyword search it," Thomas said.
"We have talked to the city of Augusta and they use Laserfiche," Bryan said. "They use it through Cityworks and GIS. When they search for an address, it will bring digital copies of the files to the user. That is eventually a goal."