Lake Martin Community Hospital is even better equipped to serve the community now with as Tallapoosa EMS recently purchased a state-of-the-art ambulance. Tallapoosa EMS, a division of Ivy Creek Healthcare, is a department located at Lake Martin Community Hospital and covers quite a bit of ground in Tallapoosa County. It also has to fully sanitize vehicles after each run, so an extra ambulance on hand is beneficial.
"We have three ambulances now," Tallapoosa EMS director Danny Robinson said. "We try to get one every couple years or so."
The EMS staff consists of about 26 employees between both fulltime and part-time and calls can average from three a day up to about 15.
"One of our calls, by the time you get where you're going, address the problem, load up, go and get back to the hospital where we're based, it could be anywhere from 40 up to even 80 miles round trip," Robinson said. "We cover a lot of territory."
Robinson has worked in and out of the hospital for about 25 years and been the director for nearly 16.
"I have been with Tallapoosa since Day 1," he said. "I have a very good staff; a lot of part-timers, some full-timers. I have one that's been with me since the beginning and two have been here several years now. A lot of them that do this job work a couple jobs."
Times have changed quite a bit since Robinson started at Lake Martin Community Hospital and the coronavirus pandemic certainly threw things for a loop.
"No one was expecting this," he said. "Some people took time off because of it but we were not prepared. We've had to deal with it day to day the best we can."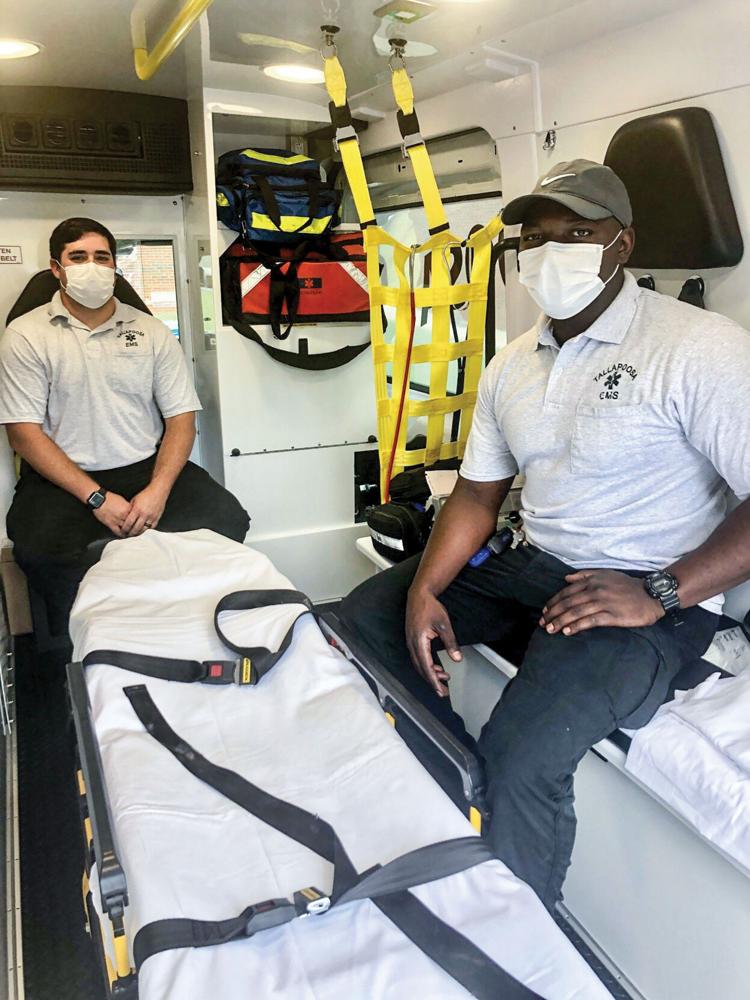 Ivy Creek director of marketing Ashley Benton said this group of employees is the one transporting the COVID-19 patients to and from long-term care facilities as well.
"Even at the (Tallapoosa County) Sheriff's Office 911 has had to change their questions," Robinson said. "They have to be more in-depth with concerns about traveling, fever, cough."
Some calls come straight to the hospital dispatch as well and knowing what employees are facing allows them to be properly prepared.
"We're notified if we need to suit up and put on a gown, N95, face shields, gloves — but we wear a mask on all calls now, especially going in to someone's house," Robinson said.
The EMS department runs a 24-hour shift truck, a 16-hour truck on occasion and a day truck from 6 a.m. to 6 p.m. Monday through Friday.
"I have about three or four employees that are also in school so I have to work about their scheduling but they have to be able to take tests for basic and advanced paramedics," Robinson said.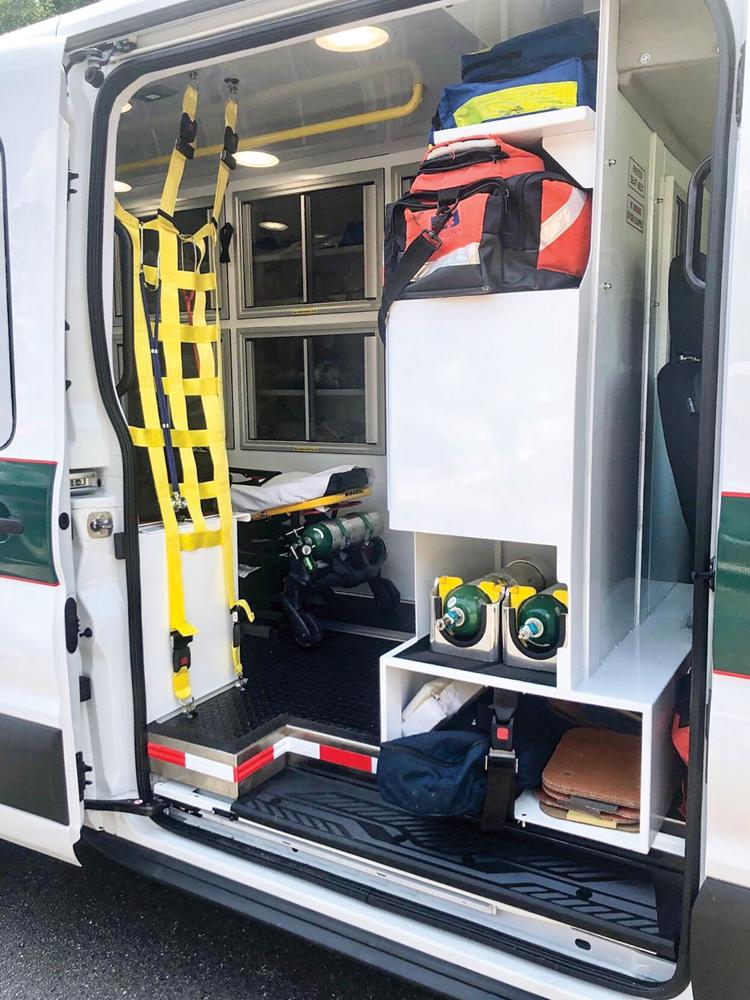 Vehicles need to be cleaned vigorously from top to bottom, front to back, the stretchers, equipment and everything after each call.
"Once you go on a call, it cannot go back into service until its restocked with whatever equipment we used and it's been cleaned," Robinson said.
So the added vehicle helps offload some wait time.
The biggest change is the new ambulance uses gas as opposed to diesel, which is an adjustment for those driving it.
"When I started out, everything was diesel," Robinson said. "So you really have to prepare mentally to drive a gas burner compared to a diesel. It's the difference between daylight and dark."
Benton said while Lake Martin Community Hospital may be a smaller, rural facility, it is competitive with some of the larger ones.
"Even though it's a small hospital, it has the same capabilities and equipment as bigger facilities," she said.