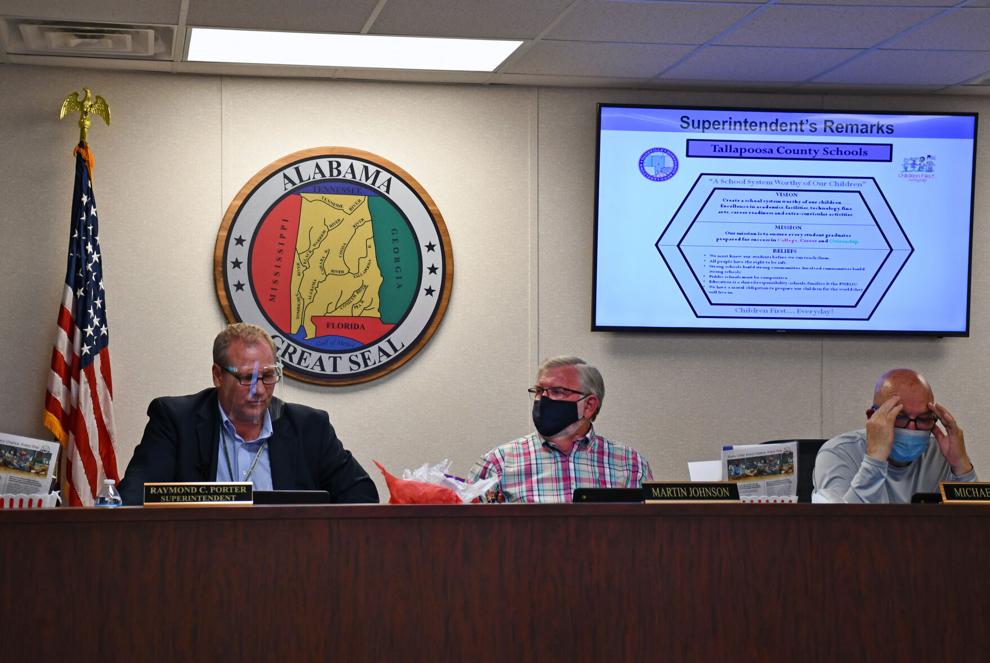 The Tallapoosa County Board of Education approved the appointment of one principal and the transfer of two others Monday, all of which will take effect after spring break.
Superintendent Ray Porter hinted at the changes at last week's work session, telling board members he'd recommend Cliff Maddox be hired as principal of Reeltown High School, current Reeltown principal Dr. Tom Cochran be transferred to Horseshoe Bend School, and current Horseshoe Bend principal James Aulner be transferred to Dadeville High School where he'll serve as principal on assignment. At present, Maddox is on a service contract as a middle school administrator at Reeltown High School, which also serves seventh- and eighth-graders.
All motions were approved unanimously.
Neither Porter nor the board members discussed any specific reason for the transfers Monday. On Tuesday, Porter said he couldn't comment as to why.
"We don't normally talk about personnel moves," he said. "I simply state that it's not a reflection on anybody's commitment or desire to do their jobs."
Porter said the decisions were made in the interest of "providing the best opportunity for the students of Tallapoosa County."
All three Tallapoosa County high schools may be undergoing a changing of the guard as early …
Porter also dispelled the rumor that anyone would be replacing Dadeville High School assistant principal Pamela Holloway, which board member Matilda Woodyard-Hamilton had asked about at the meeting Monday.
"On these transfers, I've gotten calls in reference to why Ms. Holloway is going to be thrown out of her principalship," Woodyard-Hamilton said. "I don't know anything about that."
Porter said firing Holloway was not on the agenda and it was the first he'd heard of it. Both Holloway and current Dadeville High School principal Chris Hand will stay in their current roles, Porter confirmed Tuesday, despite Aulner's joining the school as principal on assignment.
Tallapoosa County Schools starts spring break Monday, March 22, after which all principal changes will take effect.
As of Tuesday, the school system hasn't had any COVID-19 cases for an entire week, Porter said, down from two cases the previous week.