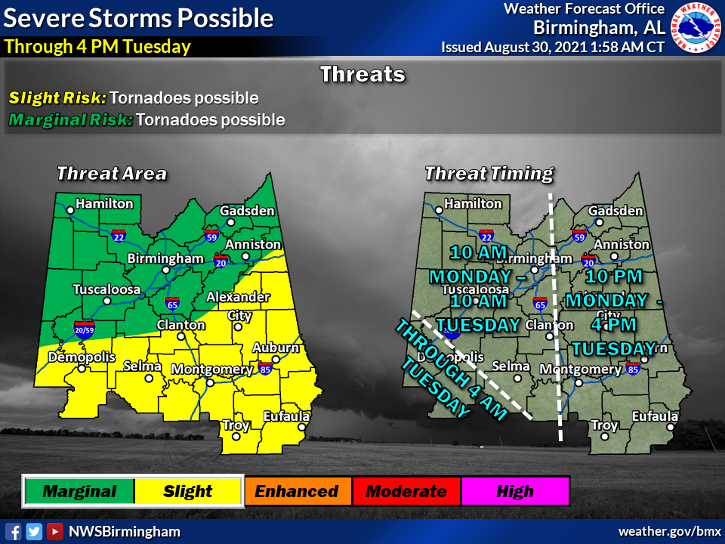 Tallapoosa County safe room and emergency shelters are set to open this evening as Tropical Storm Ida makes its way to the region, with a wind advisory and flash flood watch in effect through Tuesday evening, Tallapoosa County EMA director Jason Moran said.
National Weather Service Birmingham's latest forecast puts Tallapoosa and Coosa counties at slight risk for severe storms, including possible tornadoes, from 10 p.m. Monday to 4 p.m. Tuesday.
"Please have multiple reliable ways to receive your weather alerts," Moran said.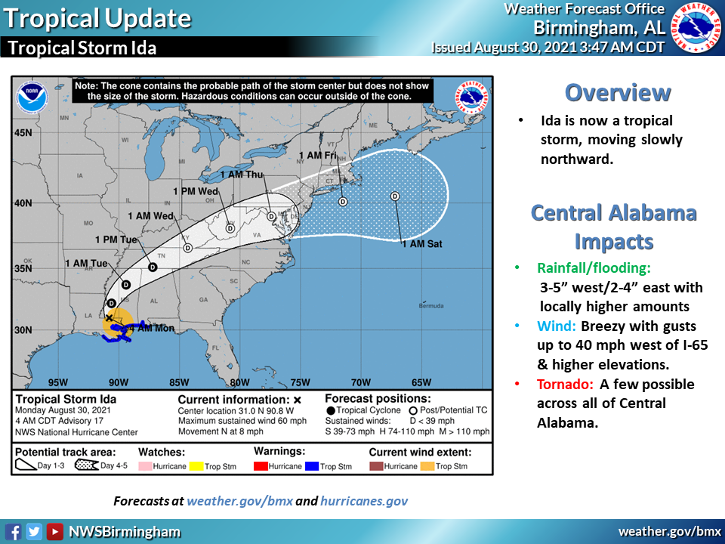 FEMA Community Safe Room in Daviston and the New Site Fire Department basement are currently open for shelter, while the Tallapoosa County Courthouse basement and Tallassee City Hall's two FEMA shelters will be open ahead of tonight's threat timing.
Those seeking shelter in Alexander City are instructed to call the dispatch center at 256-234-3421 for instructions.
• Tallapoosa County Courthouse — 125 N Broadnax St, Dadeville, AL 32853
• Daviston Community Safe Room/FEMA Shelter — 22932 Hwy 22 E, Daviston, AL 36256 
• New Site Fire Station basement — 12791 AL Hwy 22, New Site, AL 36256 
• Tallassee Community Safe Room/FEMA Shelter — 3 Freeman Avenue, Tallassee, AL 36078