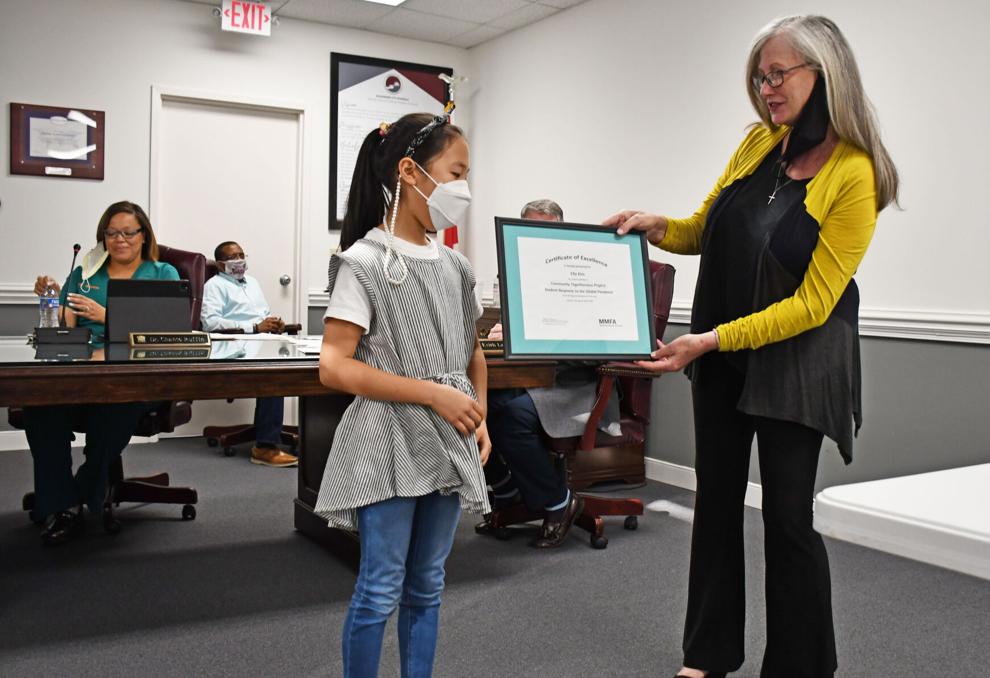 Stephens Elementary School third-grader Ella Kim was honored by Alexander City Schools Tuesday for her artwork "Take That Corona Virus," which currently hangs in the Montgomery Museum of Fine Arts.
Ella's drawing was one of several student works selected by a jury of artists for the exhibition, titled "Community Togetherness Project: Student Response to the Global Pandemic."
Stephens art teacher Debra Griffith presented Ella with a certificate at Tuesday's Alexander City Board of Education meeting after describing the self-portrait to attendees.
"It's kind of a whimsical piece, even with such a serious topic," Griffith said. "She's holding an oversized needle and on the needle it says 'vaccine.' And then there's a huge coronavirus with the big spikes and it's saying 'nooo!' because it sees the vaccine coming towards it."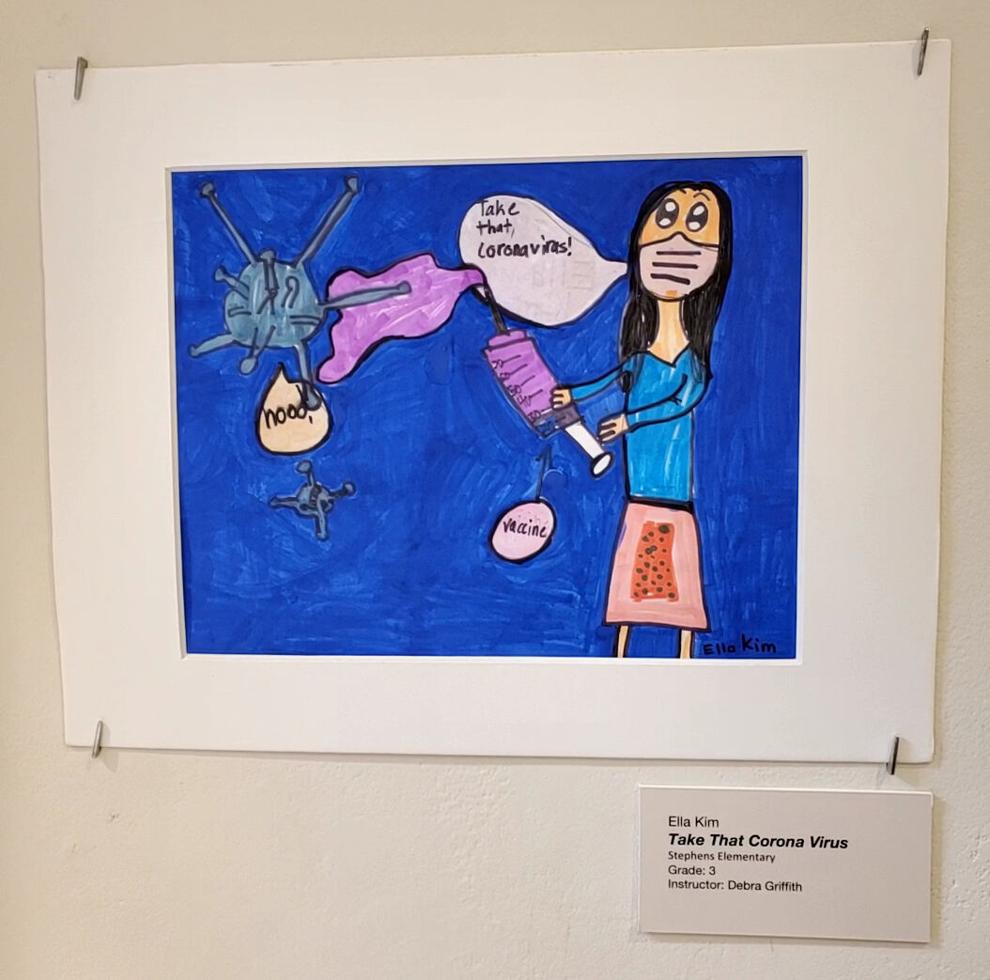 Ella said the work depicts what she hopes to see happen to COVID-19.
"When we were doing virtual (learning), Ms. Griffith said write something you wanted to happen to the coronavirus in the future," Ella said.
In her eagerness to go back to face-to-face learning, Ella imagined a virus getting attacked by a vaccine syringe.
Alex City board member Kevin Speaks also had something to present to Ella Tuesday.  
"This is from my boss at Valley Bank, Mark Spencer, who's Ms. Griffith's personal friend and she was bragging about you so much in her personal time," Speaks said, handing Ella a mystery gift bag. "He's a big fan of the arts and he wanted to send a special gift just for you."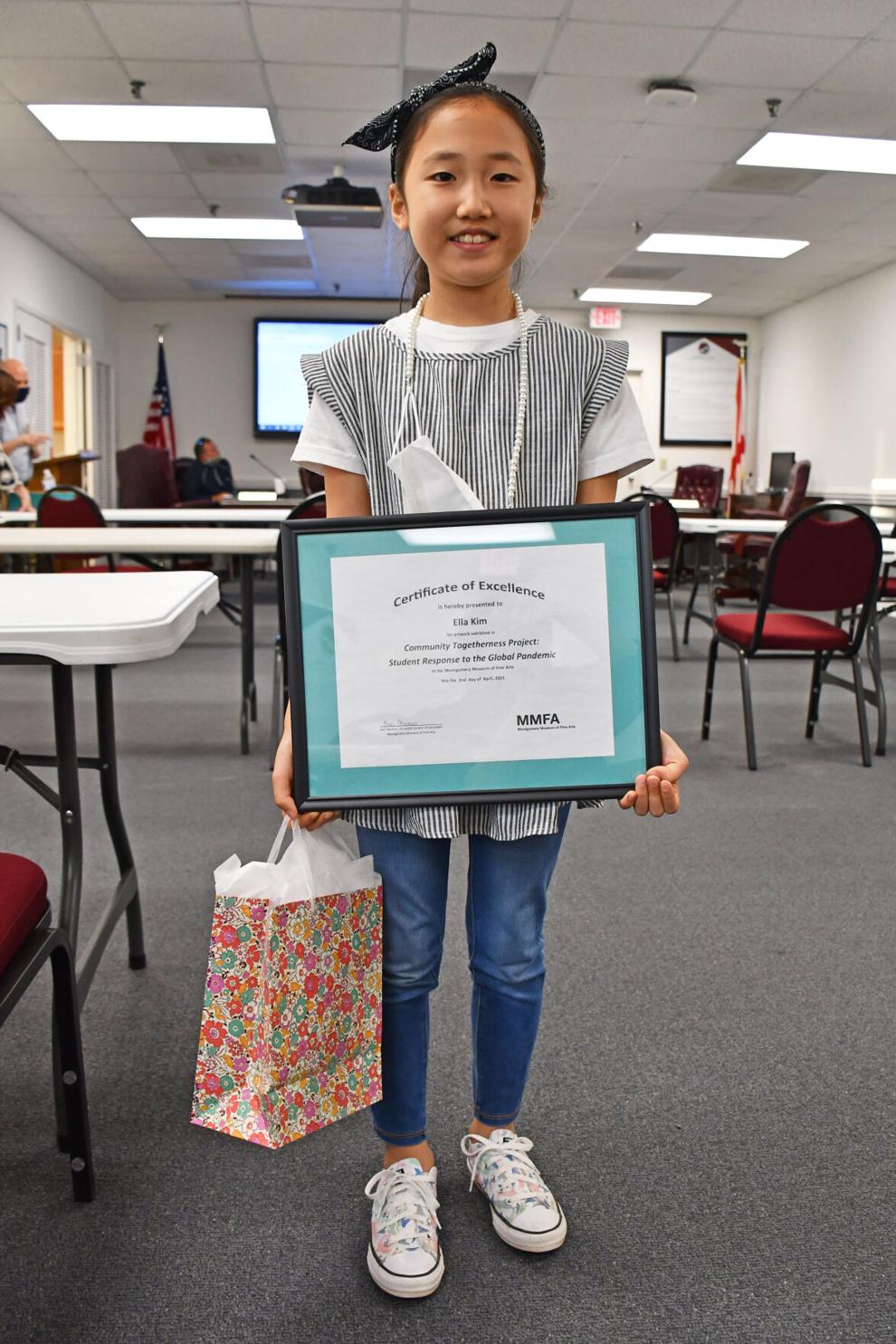 "Take That Corona Virus" can be seen at the Montgomery Museum of Fine Arts through July 21.