There are now three confirmed cases of the coronavirus in Tallapoosa County, according to the latest numbers released at 10:30 a.m. Wednesday by the Alabama Department of Public Health.
The number of confirmed COVID-19 cases has risen to 283 in the state — up from 242 Tuesday afternoon. 
The updated numbers show there are 99 cases in Jefferson County, 36 in Shelby County (up from 27 Tuesday afternoon), 21 in Madison County, 29 in Lee County, 10 in Tuscaloosa County, nine in Elmore County, five in St. Clair County, nine in Montgomery County, four in Baldwin County, seven in Chambers County, eight in Walker County, 10 in Mobile County, six in Lauderdale County, three in Cullman County, six in Limestone County, four in Talladega County, two apiece in Calhoun, Morgan and Jackson counties, and one each in Lamar, Marion, Houston, Franklin, Autauga, Pickens, Pike and Washington counties.
Stay tuned with The Outlook for the latest numbers, which are being released twice a day, and check ADPH's website here.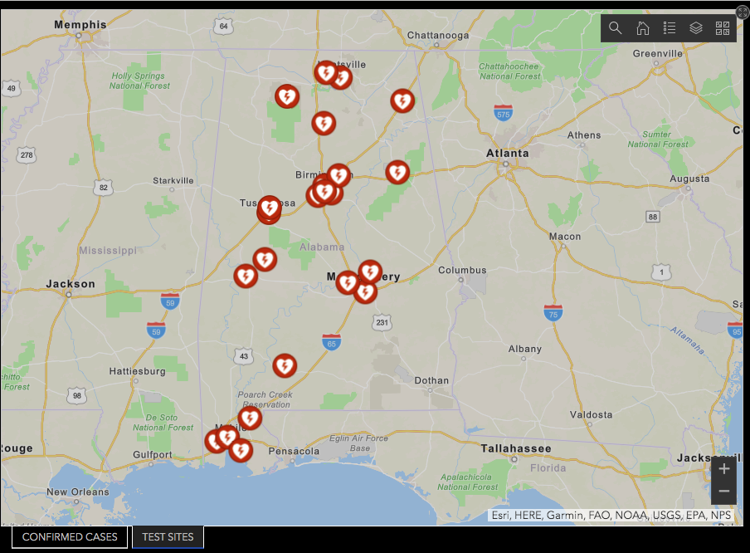 As of Wednesday morning, a total of 2,812 people have been tested, according to ADPH. There have been zero COVID-19 deaths in Alabama, according to ADPH.