Hurricane Sally made landfall this morning and has since been downgraded to a tropic storm. Local counties have begun to see impacts from the storm.
Since 7 a.m. this morning, Tallapoosa and Coosa counties are under a flash flood watch until 7 p.m. Thursday. Rainfall totals are predicted to be high, anywhere from 4 to 8 inches, and localized flooding is possible, according to the National Weather Service of Birmingham.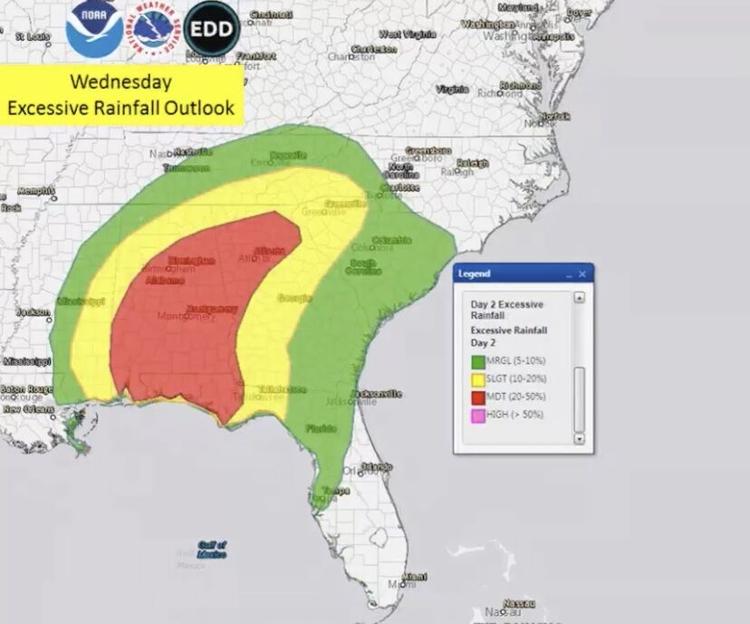 "The counties in the current flash flood watch are expected to see several inches of rainfall and flooding is definitely a possibility," NWS wrote in a statement Tuesday.
The NWS Weather Prediction Center added, "Hurricane Sally is forecast to produce life-threatening flash flooding (Tuesday night) and into Wednesday as the storm slowly tracks north and east."
A flash flood watch means conditions may develop that lead to flash flooding, which is a very dangerous situation according to NWS. Residents should monitor forecasts and be prepared to take action should flash flood warnings be issued.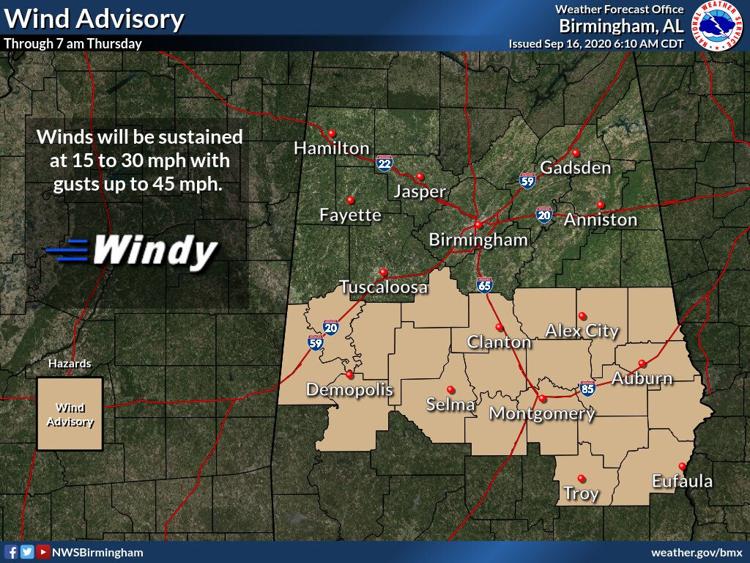 Tallapoosa and Coosa counties could see winds of up to 30 mph with gusts up to 45 mph today through Thursday as Sally moves through.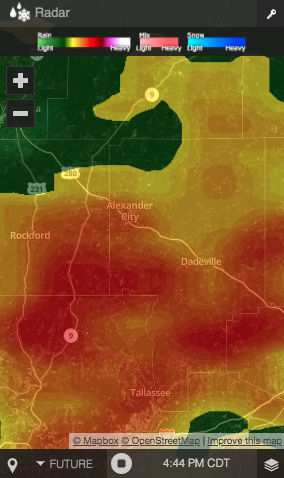 Impacts to Central Alabama will include rainfall totals of up to 10 inches, potential moderate flooding, wind gusts of up to 45 mph south of I-85/U.S. 80 tonight and marginal risk of a brief tornado south of I-85 today. 
The National Hurricane Center predicted the center of Sally will be brought between Birmingham and Montgomery.