Russell Lands Wicker Point development, The Heritage, will include a waterfront residential lake club.
In 2019 Russell Lands announced the 1,500 acre development along 12 miles of Lake Martin shoreline. The development will include 200 waterfront homesites and 150 interior lots.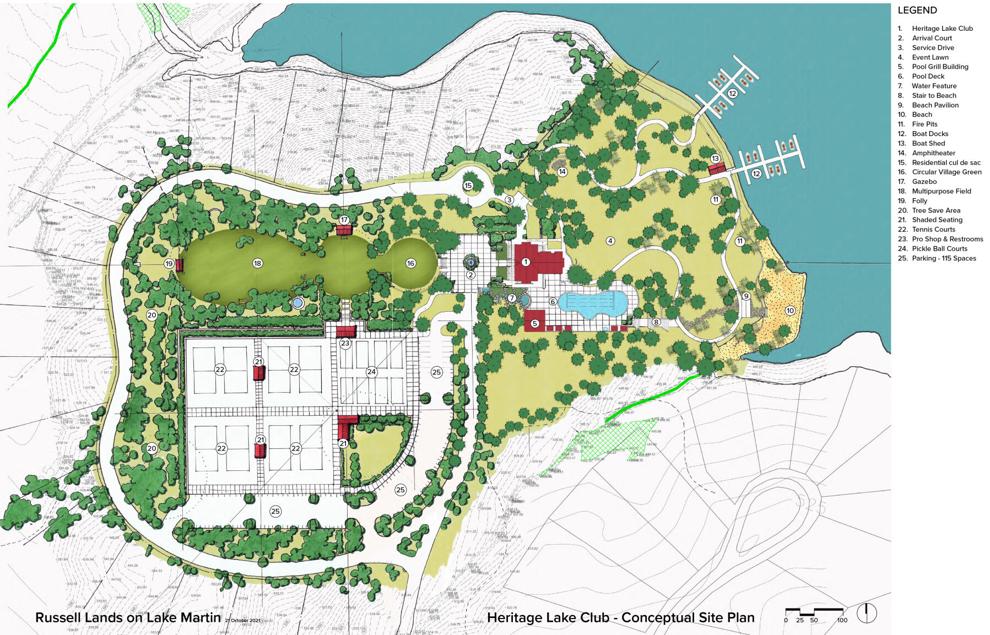 "One of the signature amenities in The Heritage community is a waterfront residential lake club, providing the perfect opportunity for all Heritage property owners to gather with family, friends and neighbors to enjoy an array of resort-style amenities," Russell Lands said in a release.
Lots are scheduled to be available for purchase in 2022 and the City of Alexander City is working on plans of extending water, sewer and gas service to the development.
Construction of a Coore & Crenshaw golf course, the Wicker Point Club, is already under construction with the first rounds of golf on the private course expected to be in 2023.
"The Heritage was designed to provide a comprehensive lake experience, ensuring waterfront properties maximize the unparalleled water views, while many off-water properties provide views of the Wicker Point Golf Club course, the centerpiece of The Heritage community," the release states. "Homesites will provide ample lot size and privacy, with the first phase of development along Wicker Point peninsula."
The name, The Heritage, is intended to honor Russell Lands' namesake Mr. Ben Russell, whose grandson and Chairman of the Board, Ben Russell, dedicated the lakefront acreage to honor his family's legacy.