Alexander City didn't have to go far to find its new airport manager after Mike Smith announced his retirement in November.
City leaders named Jackson Hatton as Smith's replacement. Hatton is no stranger to Alexander City or T.C. Russell Field and is returning to his roots in Alexander City.
"I have been coming out here for a long time," Hatton said. "I got my pilot's license here in 1978 during a summer when I was in college but started lessons before that here."
He bought a single-engine plane to aid in getting his instrument rating in 2010 but sold it realizing he wanted more plane.
"My wife and I flew to New Orleans," Hatton said. "The weather was questionable so we rented a car and drove back. I went back a few days later to fly back. Coming into Alexander City, weather was questionable again. I realized I wanted two engines, two alternators, two of everything instead of one."
Hatton has yet to purchase another plane but it does not stop his love of flying.
Hatton started his working career in banking in Birmingham but moved over to the cable industry. His jobs took him to Birmingham, Columbia, South Carolina and Daytona Beach, Florida. At the end of his first career, Hatton was managing 250 employees and more than 100 vehicles in North Carolina before giving it up.
"I moved away in '78 and came back in '07," Hatton said. "My mom had died and Dad was alone and I came back."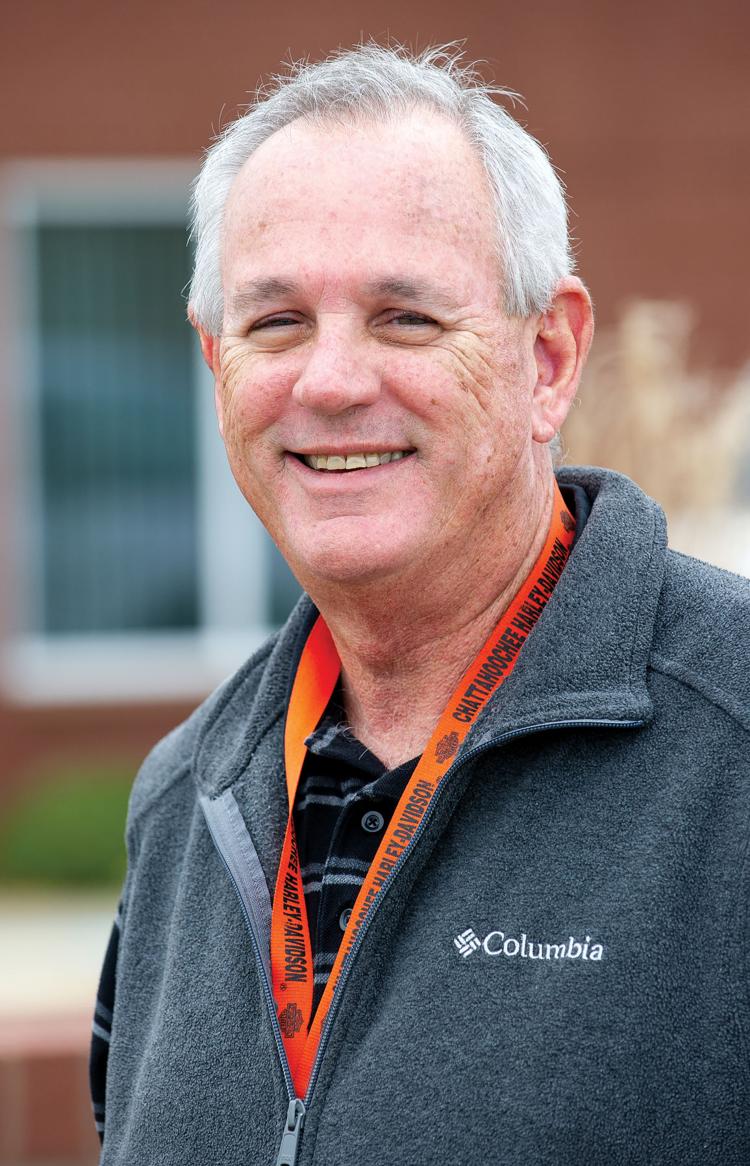 Hatton started working for the city back in the summer.
"I was looking for something to do," Hatton said. "I started working at LakeWinds in August just to do something. I played a lot at Willow Point growing up. It is amazing the work they have done to that course in the last year."
Hatton said the airport manager's job fits in with two things he loves.
"Golf and flying are my two favorite things," he said. "I was hanging out here when I was off of work. (Smith) was retiring and this is a great job."
Hatton credits Smith for improving T.C. Russell Field over the years but hopes to leave his own mark on the facility.
"We are working on signage for the hangars to make it easier for first responders to get to an emergency if it happens and to make it easier for pilots to navigate," Hatton said. "We instituted fees for the first time this week. We are charging for planes that stay overnight and stay longer than two hours on the flight deck."
Hatton said he would like to see a restaurant return to the airport, something he has seen at other airports.
"I remember one here when I was learning to fly," Hatton said. "It's a big deal for a pilot to fly to an airport and eat at its restaurant. I remember as a kid here helicopter pilots from Ft. Rucker flying in just to eat."
Hatton has more ideas for growing the airport in the next five years.
"There is a shortage of hangars," Hatton said. "I would like to see us add 25 to 30 hangars. We have 15 to 20 on a waiting list and I get two to three phone calls a week asking about hangar space."
Hatton believes other pilots are discovering what he already knows.
"This is a great airport to get in and out of," Hatton said. "We have both Montgomery and Atlanta approaches. I have flown to Houston and up the East Coast. This is great and it's very convenient."
Hatton doesn't want to discredit the work Smith did; he wants to take the reigns and go further.
"I just want to try and make it better," Hatton said.
Having more aircraft based at T.C. Russell Field could lead to more growth in the area according to Hatton.
"It would create more fuel sales here," Hatton said. "It would mean more sales for area businesses like restaurants. It is also a good gateway to the community." 
Hatton believes locals don't necessarily appreciate all that is in Alexander City.
"I don't think people here understand the great sports complex (Charles E. Bailey Sportplex) we have," Hatton said. "The golf course is great. The first things people see coming into town as a business person flying in are this terminal, the golf course and the municipal complex. It all is pretty impressive."
Hatton is already settling in to the job and said it's great.
"The funniest part of the job is talking to the pilots," Hatton said. "Then there is the view of the sunset over my desk and through the window. How much better can it get?"