Once wasn't enough, neither was twice.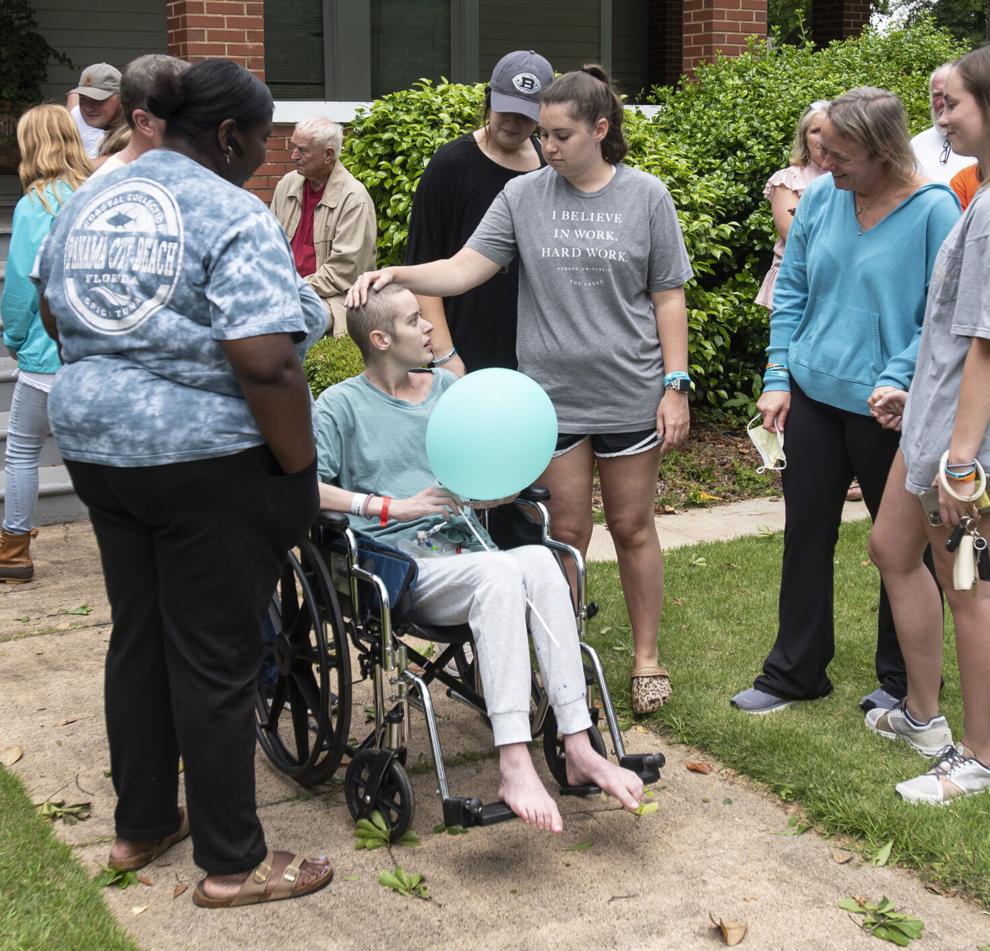 #MADDIESTRONG fueled three parade laps on Lafayette Street in Dadeville Wednesday as Maddie McClendon was welcomed home as a hero following an eight month battle with cancer.
McClendon just graduated high school a year ago and the Dadeville native was a freshman at Auburn University last fall when she was diagnosed with small-cell carcinoma of the ovary, hypercalcemic type (SCCOHT). After several rounds of treatments and putting up the fight of her life surrounded by close family and the prayers of thousands, Maddie made the decision to come home.
Maddie chose to leave the sterile environment of a hospital room 548 miles from home, leaving behind newly made friends who happen to be nurses and doctors with treatments that might let her body live a few more days.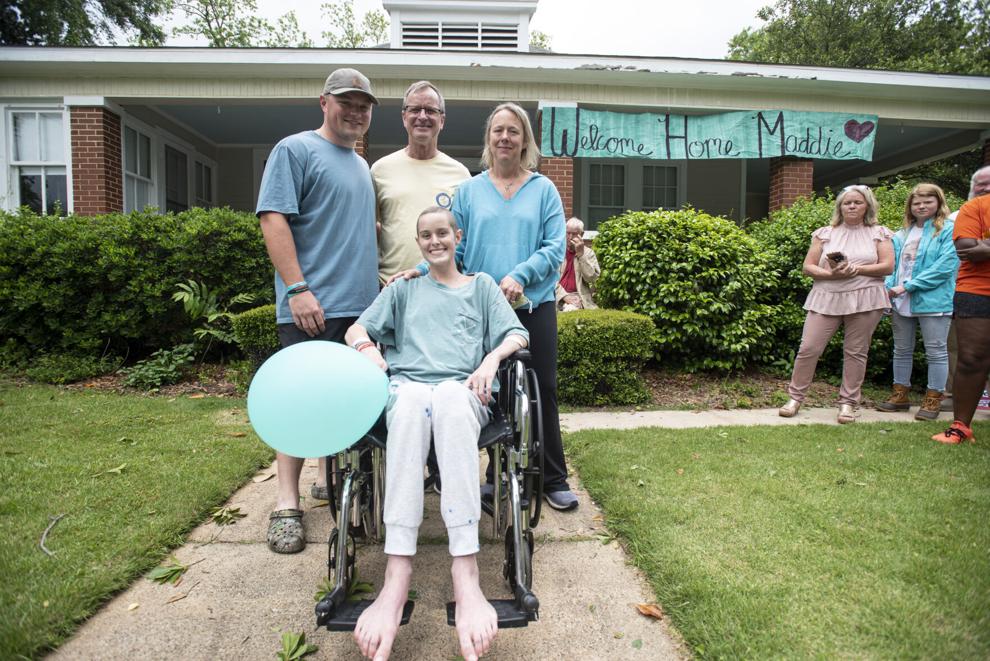 Instead Maddie chose time with those who matter most, friends and family who have been her partners in her short-lived life.
Maddie's flight from Cincinnati brought her over the waters of Lake Martin she was raised on and in and still dearly loves. Maddie hopes to swim in them one more time.
Chauffeurs from the Alexander City Fire Department greeted her Wednesday to give her a ride home in a red ambulance. Those doors swung open a quarter mile from her house to greet the hundreds lining Lafayette Street.
Maddie's smile and wave warmed the hearts of friends and family who were unsure how to react. The teenager is a matter of days from greeting her God in person instead of in prayer. Maddie was the first to break the silence in the front yard of her home.
"What are y'all waiting for," Maddie said. "Come hug me."
#MaddieStrong should be her name. The hashtag has been used for months now.
Maddie had more comfort and strength than the hundreds gathered, many to catch a last glimpse, saying goodbye. Her parents Mark and Chris have seen Maddie's strength since day one, along with siblings Carson, Lindsey and Kaylyn.
Maddie is short on days. Now she is issuing treatments of love and noticed by all. Maddie spent her welcome home party calling up those gathered in her yard unsure of just what to say, bringing a smile to all.
Many couldn't welcome Maddie home but they were there.
#MADDIESTRONG: Maddie McClendon welcomed home
Rachel Andrews grew up with Maddie. Rachel was there with Maddie Wednesday. Rachel's mom too — by video conference.
"Hey Maddie, I love you, welcome home," Linda Andrews said. "I wish I could be there, but had to work."
Seeing another friend virtually was OK with Maddie.
"You are here in spirit," Maddie told Linda over the phone. "I love y'all."
Her friends surrounded her, planning how to spoil their friend.
"You want chicken fingers, Jim Bob's?" one asked.
Maddie grinned.
The food may or may not happen. It doesn't matter.
Maddie has more lessons to teach all friends, family and more.
Some of those lessons her parents have learned from their daughter.
Mother's Day is a few short days away and Chris and Mark are holding themselves together, as best they can. They too are surrounded by family and friends. Chris and Mark are watching their daughter's life shortened way too much, but everyone understands God has a plan.
Chris has shared a few lessons she has learned. Many can learn from them.
"'Good night, I love you.' After I kissed Maddie's head and said those words to her not that long ago, my mind just kept moving," Chris said in a social media post. "My soul aching with the knowledge that I won't get to do this much longer, at least to really kiss her physical body here on Earth — to smell her and to touch her. We kiss our children every night while they're in our homes and say these words to them. Never ever, thinking that they will leave this life before us. Never. Especially as a child."
Maddie has been showing everyone the way to conquer any obstacle regardless if the outcome is known.
"Maddie has shown such amazing strength, resilience, grace, and a true desire and spirit to beat this cancer," Maddie's mother said.
Maddie will fight to her final day displaying that smile, happiness and knowledge of where she is headed next.
Chris and Mark know days ahead will be tough but they will see their daughter again thanks to "The gift of eternal life."
"We will miss that precious girl," Chris said. "Oh, I cannot imagine life without her. She will be healed and in a better place. We told her, 'Can you imagine all the beautiful lakes in heaven?'"
Chris and Mark have always seen that smile everyone got to see Wednesday.
"Inspiring others — always. She will."