When Alexander City residents John and Linda Williams got married after a five-month courtship, many doubted their relationship would last. 
Although they were both serving in the military, Linda and John were different. Linda was an air operations specialist from New Jersey and John was clerk typist from Texas. But they fell in love.
Forty-three years later, they both got the last laugh by proving everyone wrong — still married and living in Alexander City.
The couple has stayed together due to faith and not bringing up the past, according to Linda. They started attending Duncan Memorial United Methodist Church when they moved to Alexander City 33 years ago.
"If we went through something personal, that was between us and God," Linda said. "If we made it through, we just let it go. We've had to do that but I believe God meant to put us together because everyone else thought it was insane. (God's) always been a big part of our lives, blessing everything and us, even today."
Linda and John met during a mandatory Air Force human resources class while serving at Lackland Air Force Base in 1975. John recognized Linda because she often visited a friend who worked in his building. He watched her come and leave.
In February 1976, John finally asked out Linda while she was at the barracks with her friends. After dating for two weeks, Linda tried breaking up with John because she felt the relationship was moving too fast and she wasn't good enough for him. But the next day, he was outside Linda's door ready for another date.
The two almost didn't get married. Linda was offered the chance to go to the U.S. Air Force Academy right when it started accepting women but turned it down because she couldn't go if she was married. If she held off the wedding to go she would have graduated as an officer, but that meant she couldn't marry John because he was enlisted.
"I never told (John) because I figured he would try to change my mind," Linda said.
Linda joked she only regrets not attending when she's mad at John. 
"Life has its ups and downs but we've had a good life," Linda said. 
The couple was soon engaged and decided to go ahead and get married in June 1976 instead of September like they planned at Randolph Air Force Base's chapel.
John didn't meet Linda's parents after they were married.
"(People we knew) said, 'Oh, no, no that's way too fast," John said. "It won't last."
Linda said, "Matter of fact there were a lot of people who were already married then and they're now divorced and we're still together."
After marrying, Linda got stationed at McClellan Air Force Base and John was moved to Mather Air Force Base, both in Sacramento, California. Both were honorably discharged as sergeants in 1979. 
Linda went to secretarial college before realizing it wasn't what she wanted to do and after she asked God for a sign, she looked out her window and saw a military recruiter's office. She went to the office and signed up for the Air Force.
Linda was one of the first females to be called an Airman instead of a woman in the Air Force.
John, who always knew he would join the military, decided to sign up for the Air Force after he went to an armed forces day event at his high school.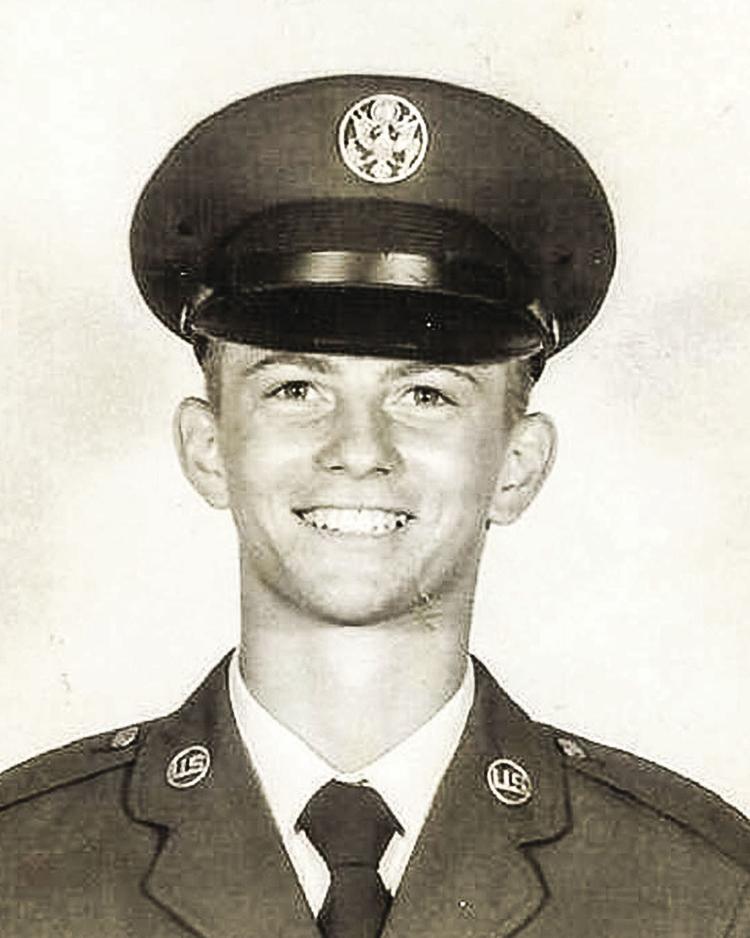 John worked above his rank of Senior Airman for Technical Sergeant job while serving.
Both were named "Airman of the Quarter" when serving in the military and were in the veterans honor guard during the military.
Linda and John moved to New Jersey for a few years but ended up in Alexander City to be closer to John's Alabama relatives. 
The couple has military family roots as Linda's father and two brothers and John's stepfather and brother served in the U.S. Marine Corps. John's birth father and uncle served in the U.S. Army.
Linda and John are members of the Alexander City American Legion and John is a member of the Alexander City Veterans Honor Guard.