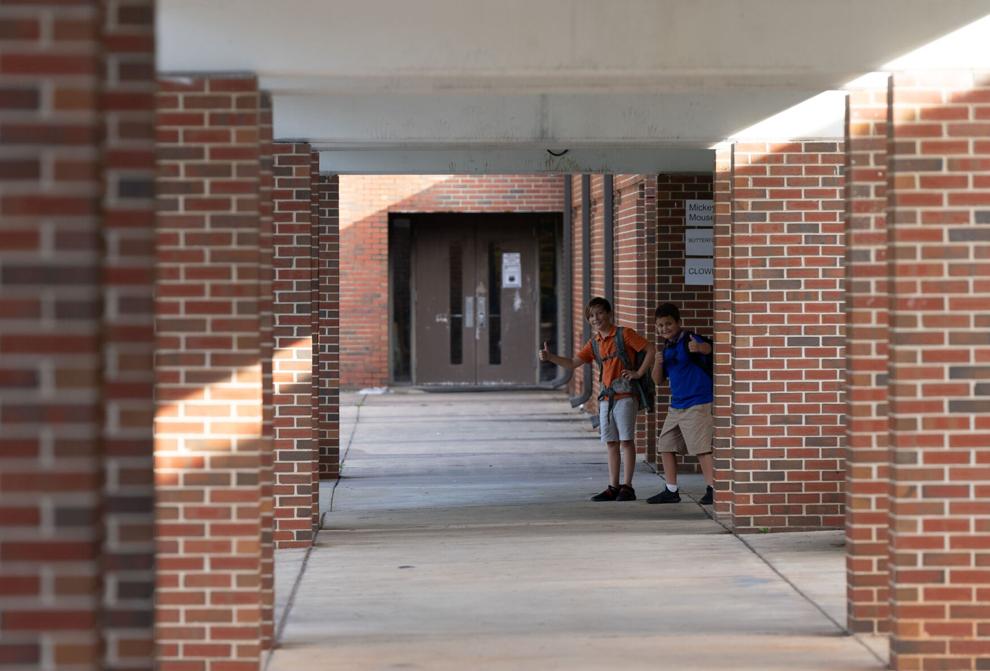 Tallapoosa County Schools has shortened its COVID-19 isolation and quarantine policy to five days, for both infections and exposures, following new Alabama Department of Public Health (ADPH) school guidance issued Wednesday.
The state health agency's recommendation comes one week after the CDC updated its guidance to five days' quarantine; until Wednesday, ADPH was still advising students and teachers to isolate for 10 days. Some schools, including Alexander City Schools, implemented the CDC's five-day policy anyway upon return from winter break.
Tallapoosa County Schools, however, waited until Thursday to update its COVID-19 guidance in a Facebook post, stating the rules were subject to change.
"I'd prefer that than I'd prefer to go to remote [instruction]," superintendent Ray Porter told the school board earlier this week, referring to a five-day quarantine over having to close schools due to a staffing shortage. "But I do not want to make that decision on my own."
New CDC guidance issued in December and adopted by the Alabama Department of Public Health's K-12 guidance on Wednesday lowers the minimum COV…
Both the city and county school districts also reinstated their mask mandates this week, as the area continues to break its COVID-19 case record on a daily basis. ADPH recorded 620 COVID-19 cases in Tallapoosa County in the seven days leading up to Monday, a rate of 89 new cases per day.
Meanwhile, students are returning to class in a very different stage of the pandemic from when they left just under three weeks ago. Tallapoosa County Schools, which returned from winter break Monday, reported 47 students and staff members infected with COVID-19 to ADPH Thursday. Alexander City Schools' new semester began Thursday with 29 students and nine staff members COVID-positive, according to its public dashboard.
In a press conference Tuesday, state health officer Dr. Scott Harris said the omicron variant was "spreading like wildfire" and "will infect everyone in this state at some point, probably — or most of them."
As of Thursday, 22.9 percent of COVID-19 tests were coming back positive in Tallapoosa County, compared with 42.3 percent statewide.
But at Russell Medical Center, hospitalizations have yet to reach the delta-variant levels that forced the hospital to extend its ICU ward into the hallway. Last week, the ICU was 85 percent full on average (compared to 157 percent in August), according to U.S. Dept. of Health and Human Services data. Twenty percent of those patients were COVID-positive.