State health orders have been a point of contention since the start of the COVID-19 pandemic more than a year ago.
State health officer Dr. Scott Harris has told most Alabamains how to combat the pandemic through orders altering business and personal habits. The issue was a topic of discussion at Thursday night's Tallapoosa County Republican Party Spring Social. The local delegation of state senate Tom Whatley (R-Auburn) and state representative Ed Oliver (R-Dadeville) spoke to county Republicans about a bill Whatley has presented to the legislature in Montgomery.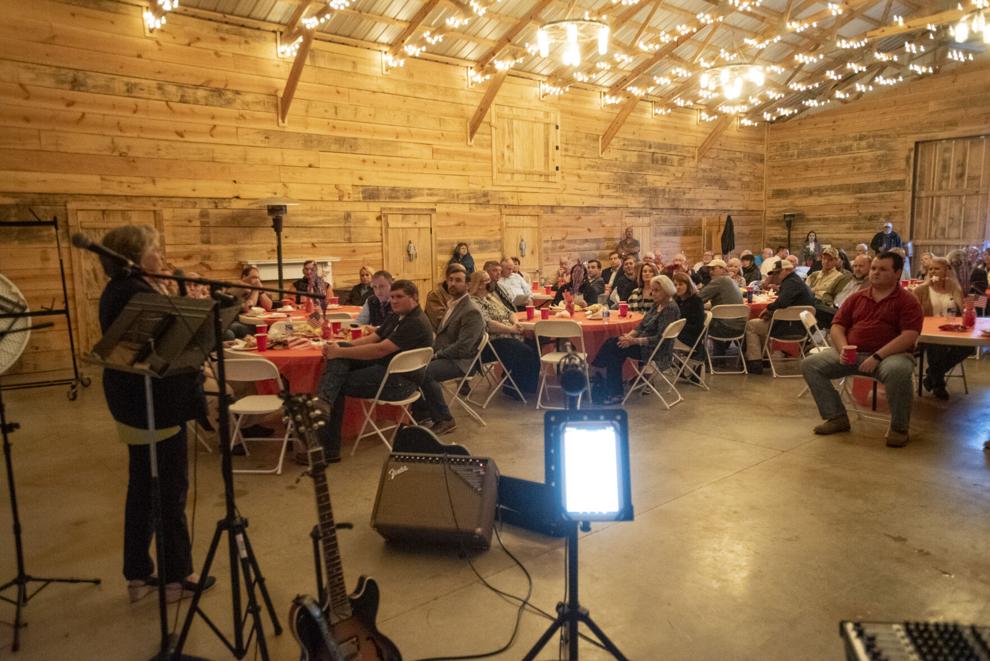 "It's the emergency powers act," Whatley said. "Right now (state health officer) has dictatorial power. He can tell us what to do and not do and he is not elected."
Whatley's bill would change how an emergency order could be issued on citizens of Alabama.
"This makes it where he can't do this anymore," Whatley said. "He has to go to the governor. The governor has to sign off on it. After the governor signs off on it, the governor has 120 days to justify it to the legislature and the legislature has to authorize it to keep it going on beyond that."
Whatley said the bill is facing opposition from Republican Gov. Kay Ivey.
"She is fighting this bill hard," Whatley said. "She wants to keep the power."
Whatley said Oliver will carry the bill in the lower chamber.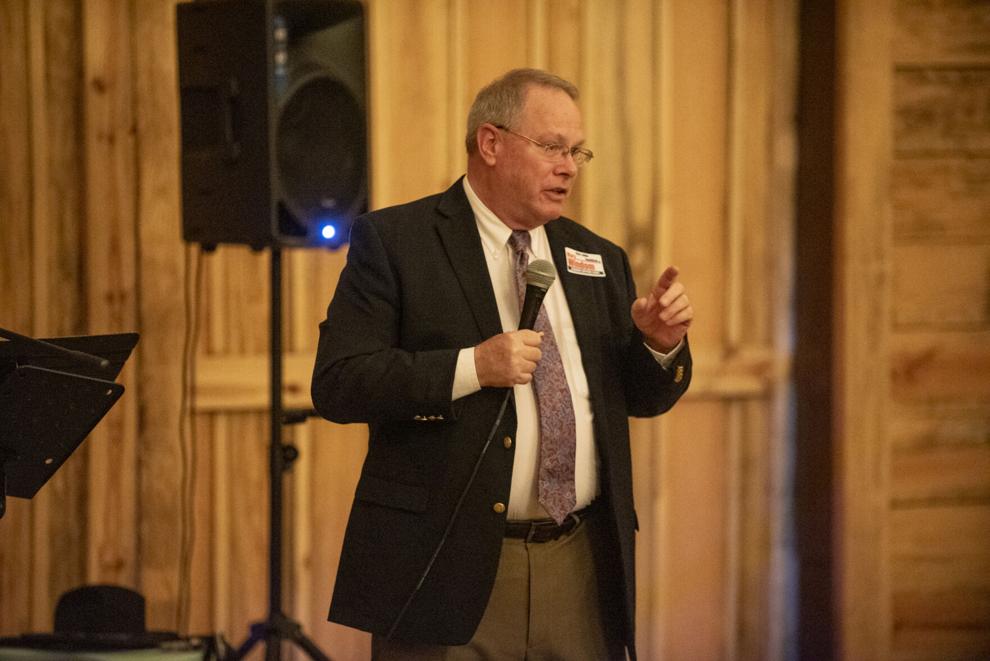 "We want our life back to normal," Whatley said.
The bill would not affect Jefferson or Mobile counties as they have their own health officers established through Alabama's Constitution.
Whatley said the senate had passed a bill to keep churches and businesses open.
"We can't have the government telling us we can't worship," Whatley said. "It's in the house."
A bill allowing the visitation of deathly ill patients in hospitals and residents of nursing homes has passed both houses according to Whatley.
"If you have a family member in a nursing home or hospital, that nursing home or hospital has to let you go visit your family," Whatley said. "The doctors will tell you now people are not dying from disease they are dying from loneliness."
The senator from Lee County who represents much of Tallapoosa County was proud of incentives the senate passed to help with local road building and the creation of jobs. Whatley said the massive education budget includes incentives as well.
"We passed a $7.6 billion education budget this year. You don't pass the biggest education budget in the history of the state without more people working and taxes coming in. Things are working," Whatley said. "We have 7,500 jobs in the state for teachers of math and science. We have 3,400 of those positions filled right now. It is an incentive for math and science teachers to come to Alabama and move into the fields of math and science to fill those vacancies."
Whatley said the bill moves on to the house.
The strengthening of the Monuments Preservation Act will be difficult to get done this year. Whatley said the bill was stuck in committee but the meat of the preservation act is in the lower chamber.
"We took the language and put it in another bill that we know we could get through," Whatley said.
"It is coming down to the house. I'm not optimistic about it in the senate because of the time."
Oliver said the transgender bill passed in Montgomery will protect rights women have been fighting for for decades.
"We don't care what gender you are," Oliver said. "If you are going to play sports, you are going to play as the gender you were born. You know how long we went to get Title IX done to protect things like women's sports. This is the craziest thing to ever come up."
Oliver said constitutional carry of firearms will likely come up next session but said the recently passed lifetime carry will be in place until it does.
The gambling issue is still making the rounds in Montgomery and Oliver said something is likely to come out of it.
"I think folks deserve a chance to vote on it," Oliver said. "It is going to be the full gambling package. It is going to be all the existing casinos plus one more. They will be build another in North Alabama, probably near the interstate."