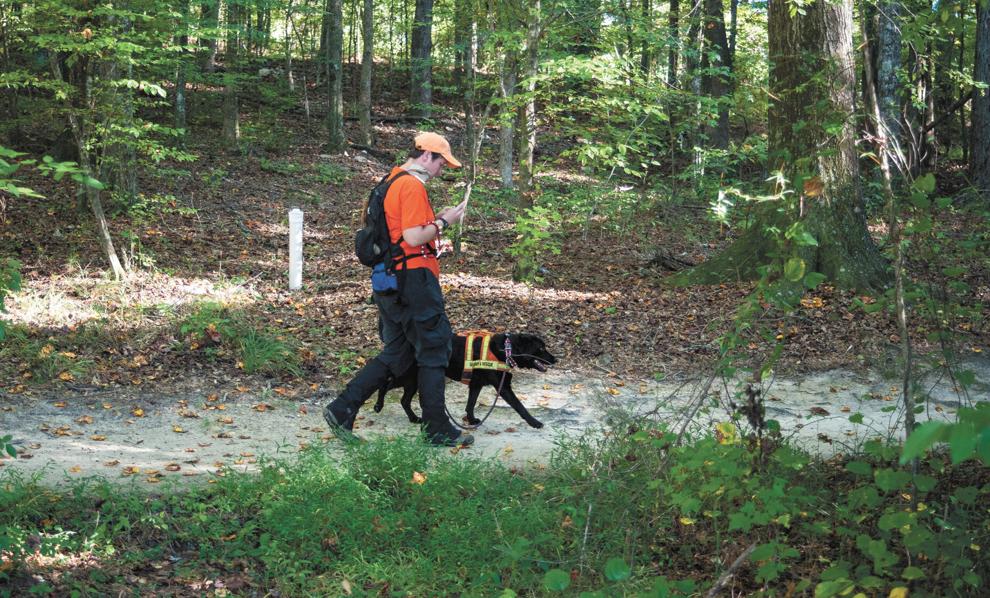 In search of dog lovers, for a massive game of hide-and-go-seek — the North Alabama Search Dog Association (NASDA) is sniffing around for at least 11 volunteers per day.
"You basically just get to sit there and wait for a dog to find you," said Darcy Harbaugh, dog handler and president of NASDA.
From Oct. 4-7, search and rescue trainees from across the country will converge at Camp ASCCA in Jackson's Gap for K9 handling instruction. The week-long seminar, taught by Canine Search and Recovery (CSAR) and hosted by NASDA, brings more than 100 instructors to Tallapoosa County to teach K9 handling to search and rescue volunteers from organizations across the country.
"They will take their training back to their communities where they provide their services to their communities free of charge," CSAR president and NASDA vice president Janet Geist said.
The seminar takes place Oct. 4-7 from 8 a.m. to 5 p.m. each day, mostly at Camp ASCCA, though some classes will be held in Alexander City at the Sportplex and old City Hall complex.
Volunteer hiders are needed for two types of search-and-rescue operations, one out in the woods and one more urban, each calling for its own type of K9.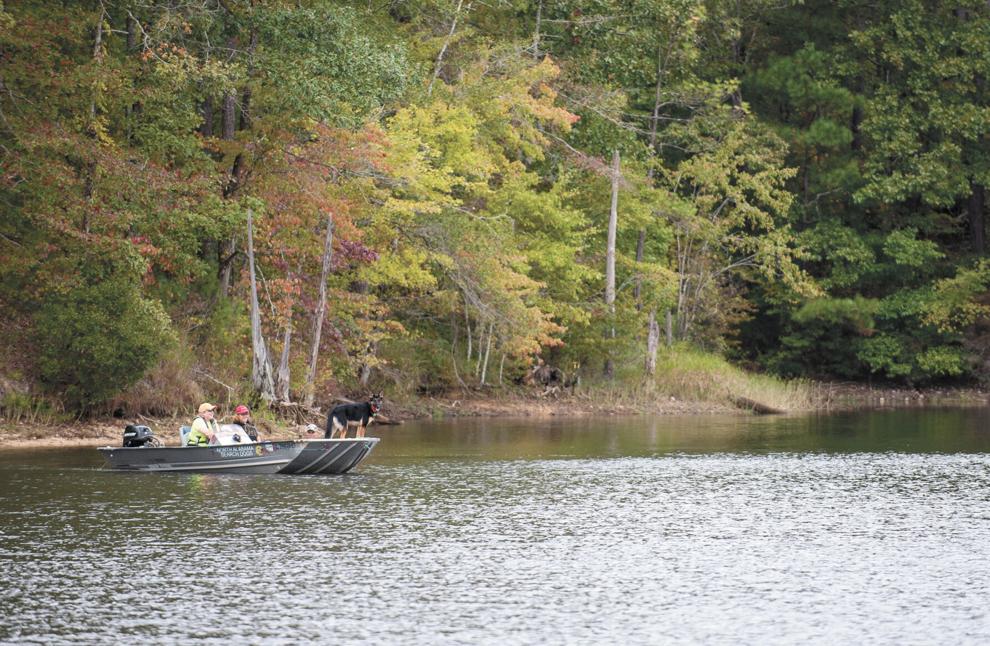 "The two major types of search dogs, one's called an area dog and one's the classic bloodhound trailing dog," Harbaugh said. While trailing dogs are led by humans, "area dogs are for less-urban (search-and-rescues), because they run off leash."
NASDA seeks at least seven volunteers for its trailing classes and four for its area classes, but the more, the merrier. The only request is that volunteers be teenage or above, as "you've got to be willing to sit there by yourself for awhile," Harbaugh said.
Hiders are not paid, but "You will probably get to play with a dog."
To volunteer, call Geist at 256-425-6860.