Less than one week into his new role, Dadeville fire chief Scott Atkins has stumbled upon several issues requiring the attention of the mayor and city council.
Atkins told Dadeville City Council Tuesday that the fire department has been operating under a dangerously limited communications system since April, when its main radio antenna was damaged by the storm.
For the past 11 months, Dadeville Volunteer Fire Department has had to use a different radio channel with a shorter tower that hasn't been reaching its entire coverage area.
"And we have had communication problems," Atkins said at the council meeting. "We cannot talk to one another."
While Tallapoosa County's E 9-1-1 emergency dispatch system will soon be updated to a new digitized system, that won't be up-and-running until August at the earliest, Atkins said.
In the meantime, Atkins said the storm-damaged antenna, located atop the water tower behind the fire station, would have to be fixed.
"I can't wait 'til August to have communications; we've got to be able to talk," he said. "Parts and labor and all, (fixing the antenna) could be as low as $500 but could be as high as $5,000. I don't know. But it's got to be fixed as soon as possible because if we can't talk to each other we can't do our job. It's a safety hazard."
Only one week into his tenure as fire chief, Atkins doesn't know the precise location where radio communications cut out but some of it is down toward Lake Martin.
"(It) don't make any difference if we only go on one call or we go on 100 calls," Atkins said over the phone Wednesday. "Every time we need to talk it's important. It could be a life or death situation and communication is a vital part of us keeping up with our personnel."
While the issue dates back to April, Atkins said he could not speak to the decisions made before he became fire chief last week.
Atkins told the mayor and city council he was having a technician look at the damaged tower on Thursday. The cost will depend on whether the repeater can be repaired or has to be replaced. Until then, city council is taking no further action on the radio tower.
Atkins also requested the city purchase new turnout gear, or protective equipment, for volunteer firefighters. Atkins said the fire department often doesn't have the right-sized turnout gear on hand for new volunteers. Meanwhile, turnout gear only lasts 10 years and the sets they do have will need replacing in four years.
"Instead of having to buy a whole bunch of gear all at one time, we need to get on a rotation (system) so we can get a few sets every year, so it doesn't cost as much money at one time," Atkins said.
The council unanimously approved one motion to purchase six new sets of turnout gear and another to revise the city budget.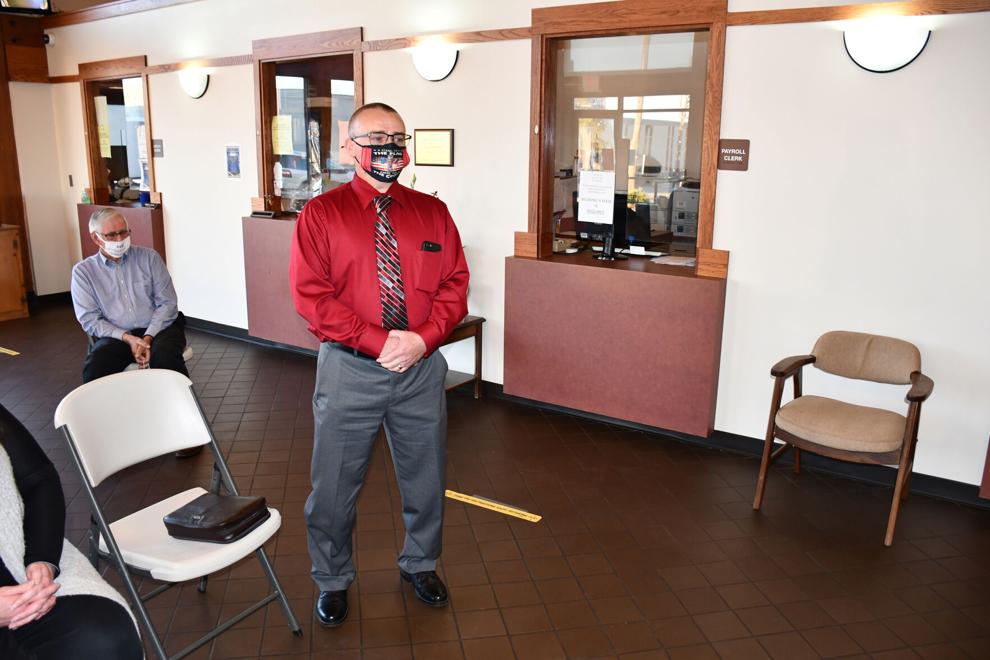 Dadeville City Council appointed Atkins, formerly of Opelika Fire Department, as Dadeville fire chief in a special called meeting last week. The vacancy had come up in February when the council ousted former fire chief Keith Wilkerson by unanimous vote.
"There's an old saying in the fire service; there's the right way, the wrong way and the chief's way," Atkins said upon appointment last week. "I'm going to try to make sure it's the right way, but it might not exactly be the way it's been done in the past. But it's going to right."