New Dadeville mayor Jimmy Frank Goodman was sworn in alongside several new councilmembers at Dadeville City Hall on Tuesday.
Placing his hand on the Bible, Goodman gave the oath of office, swearing to honor the United States and Alabama constitutions. The oath was followed by a round of applause.   
The council then passed a motion electing councilmember Teneeshia Goodman-Johnson as mayor pro tempore.
Councilmembers also passed a motion for all administrative staff to temporarily maintain their positions and salaries until further notice, which was approved unanimously. This will likely be revisited sometime in January, Goodman said after the meeting.
The council also voted to resume city council meetings on the second and fourth Tuesday of each month. The first official council meeting will be at 5:30 p.m. Tuesday, Nov. 10.
Before adjournment, city clerk Debbie Minor thanked those present at the meeting for their continued support in regularly attending meetings and expressed hope they will continue such support under the new administration.
Goodman also gave a few remarks.
"I would like all of us to work together," he said. "Let's try to come in and make Dadeville a better place, where people will come in and want to bring their families —  a safe city for our kids and grandkids."
Goodman said despite the pandemic, the city will prosper if it keeps faith.  
"We most certainly have to have God's help," he said. "Right now we need Him desperately. Let's try to get along with one another. Let's work together. If we work together, we work toward something that our children can follow."
Goodman also called for public unity.
"We are a community, we are a town," Goodman said. "Let's try to act like that. Let's get out and help — if you see trash on the street, help pick it up."
To this one audience member said "amen."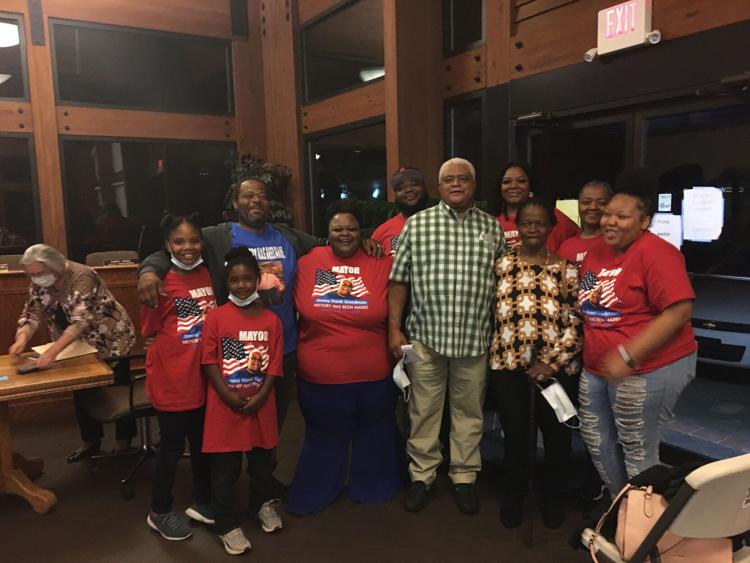 After adjournment, Goodman said his first item on the agenda will be jobs.
"Right now we are going to work on trying to get some more business in here," he said. "Businesses that benefit the town and benefit the people."
To other area mayors being sworn in that Tuesday, Goodman said: "The message I got for them is trust in God."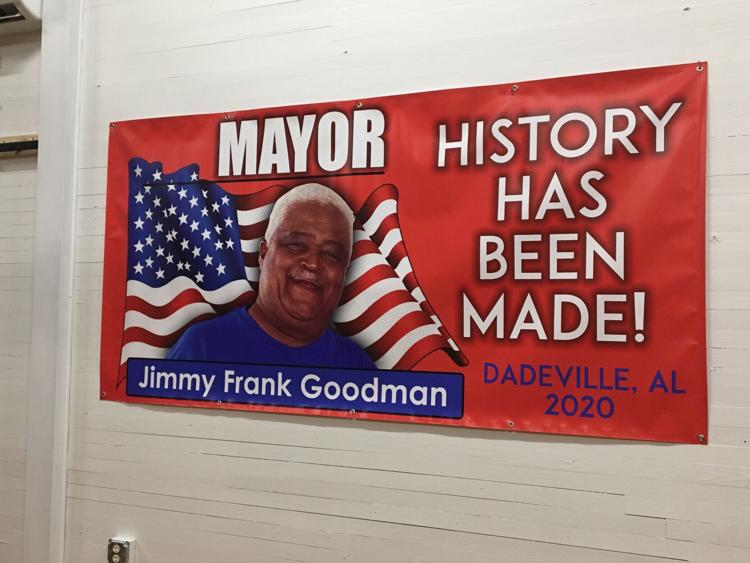 After the meeting, Goodman, his family and supporters decamped to nearby Zazu's Verandah, where the new mayor spoke more candidly about his election.
"When I was coming up, I never figured in my life that I'd be mayor of Dadeville," he said.
Goodman spoke of racial discrimination growing up, his time in Vietnam and how his faith has helped him through it all.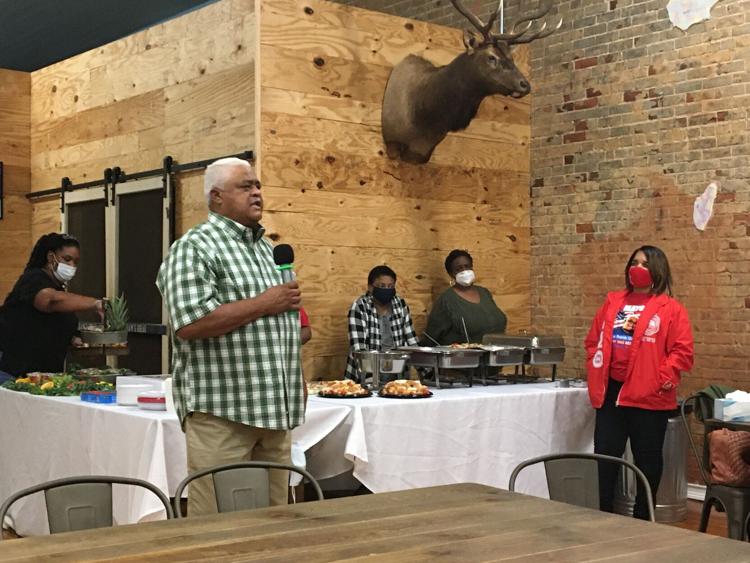 "During this four years that God has put for me to lead this city, I'm going to lead it in His name, for I can't leave Him out," he said. "If I leave Him out, I leave myself out."