Never missing a day of work or meetings, love for the Dadeville community and honesty are what friends and former co-workers will remember most about Dick Harrelson. 
Harrelson, 86, died Thursday and will be remembered for his work at Dadeville Quarterback Club, Dadeville City Council, Tallapoosa County Board of Education and McKelvey Chevrolet.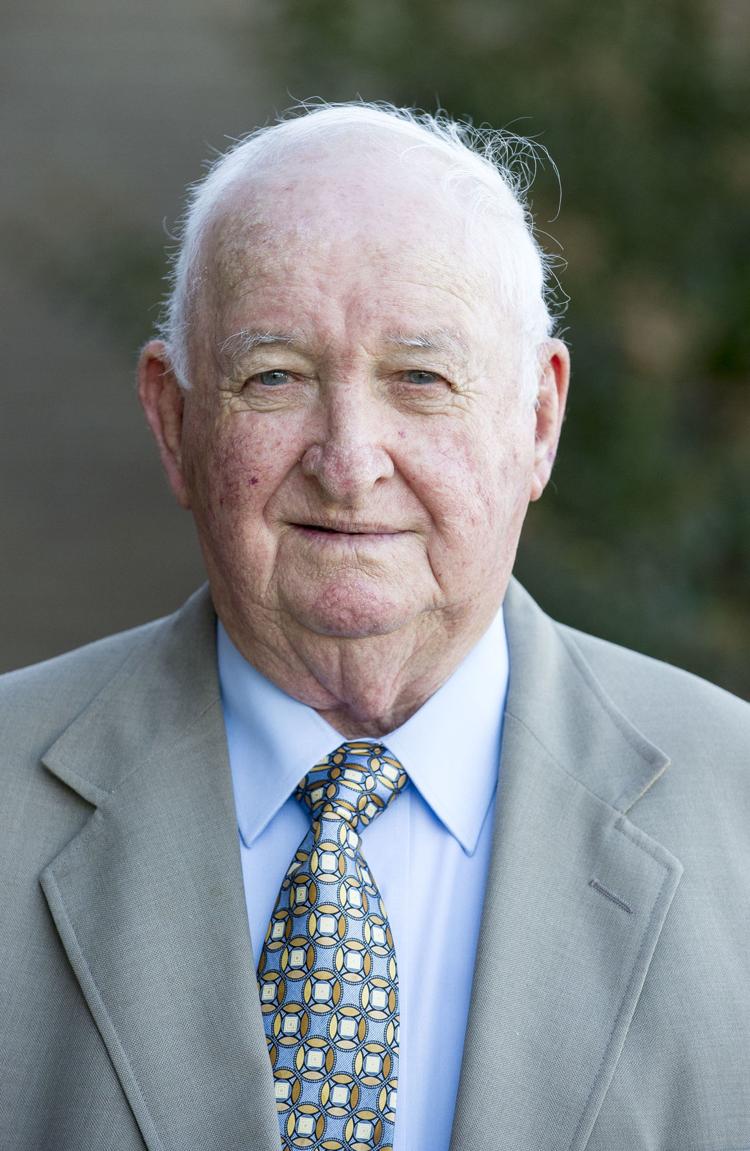 He was a man who put his community first, many said.
Friend and fellow Dadeville councilmember Roy Mathis said he met Harrelson in 1968 when Mathis was working at the post office across from McKelvey Chevrolet. They had been friends ever since.
"Mr. Harrelson was one of a kind," Mathis said. "He told you like it was and how he felt."
While the two sometimes disagreed at city council meetings, they were still good friends. Mathis remembered a time he was going on a mission trip to another country and Harrelson told him to serve First Baptist Church in Dadeville instead. 
"That's how he felt about things because he felt like we needed to take care of Dadeville first," Mathis said. "He loved Dadeville and he put Dadeville first."
Harrelson was one of the founders of the quarterback club and cooked steaks for its meetings, according to Dadeville football coach Richard White.
"He's been very instrumental in the quarterback club for all these years," White said. "He's always been the main cog."
Harrelson regularly attended football, basketball, baseball and softball games, according to White. Harrelson made jokes to lighten the mood and did whatever the club needed.
 "He's always been around doing what you needed to do," White said. "He was also an ambassador for the sports program."
Harrelson served on the Tallapoosa County Board of Education from November 1980 to October 1998. He never missed a meeting during his time on the board, according to Tallapoosa County director of student services Casey Davis.
"(He was a) man with a value system, principles and character that we should all try to emulate," Tallapoosa County Schools superintendent Joe Windle said in a statement. "(He was a) person who spent most of his life in service to others. (He) loved this community and served it well. He will be missed."
Harrelson was a sales manager for McKelvey Chevrolet for 44 years. Dorothy McKelvey, whose husband Joe ran the dealership with Harrelson, said their children loved Harrelson because he always had something to tell them.
"Everybody liked him and he was real funny," McKelvey said. "You never knew what was coming out of his mouth."
Harrelson helped the company buy cars, which quickly got sold, according to McKelvey.
"There were so many good things about him," McKelvey said. "Just a wonderful man is what I can say about him."
One of her favorite stories of Harrelson was when he asked for a motor scooter as a retirement gift.
"(My sons) bought him one and he rode it back and forth to work until one day he said he was going to have to quit because all the dogs got to chasing him up and down the road," McKelvey said. "He was afraid he was going to have an accident."
Former McKelvey Chevrolet employee Tina Parker said she and Harrelson worked together for nine years and Harrelson never missed a day. 
"Dick was a very unique individual," Parker said. "He was very passionate about everything he did. We became family; he was family to us."