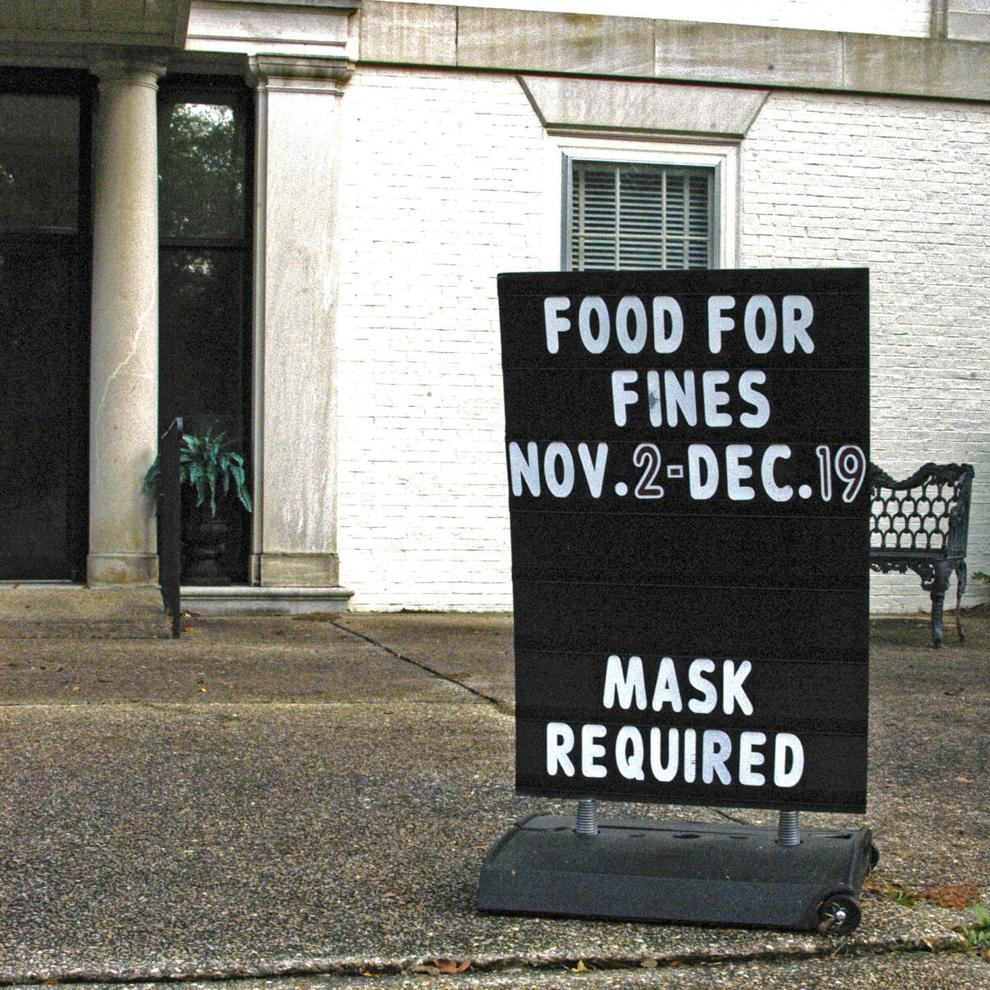 The Adelia M. Russell Library and Mamie's Place Children's Library begin their annual Food for Fines drive Nov. 1, running until Dec. 18. This year's theme is "the joy of giving back". 
Libraries are defined in the Merriam-Webster dictionary as a place in which literary, musical, artistic, or reference materials (such as books, manuscripts, recordings, or films) are kept for use but not for sale, which makes the theme appropriate because that's just what the Adelia M. Russell Library does… give back. Adelia McConnell Russell, for whom the main library is named, had a passion and commitment for this great community. Since 1921 it has been the library's mission to assure the best library services available to everyone while providing programs and new technology to meet the personal and educational needs of all ages.
"Food for Fines" gives patrons the opportunity to have overdue item fines erased from their account simply by dropping off non-perishable items, which will go to local food banks during the holiday season.
The drive is only for fines or fees accumulated for overdue library items. It does not compensate for lost or damaged materials or any other services such as copies, faxes, scans or laminating.
Each year, Adelia M. Russell Library chooses a different Alexander City organization to donate their collected items. In years past, it has been able to gather six to eight large containers filled with food, paper products, candy and other needed items. These are delivered once in November before the Thanksgiving Holiday and again in December before Christmas.
"The Alexander City community is so generous during this time of year that many of our patrons and citizens just simply bring items because it's a convenient place to donate and are happy knowing it is going to support local families," Adelia M. Russell Library stated. "The library is so proud to serve this community and the Food for Fines is just another small but impactful way to give back. It is 'the joy of giving back,' and we hope you will participate in this wonderful and needful endeavor."