Rhonda Saunders is no longer a tourist because she has moved to the Alexander City area but she always wants to think like one, and that may be the best way for tourism to flourish around Lake Martin.
"My approach to tourism is to view it from the outside in, to walk a mile in the tourists' shoes," said Saunders, the newly hired executive director of the Lake Martin Tourism Association.
"We need to focus on the tourists, to see what they're interested in, see why they're coming and track it. What brought them here?"
Saunders already knows some truths about the potential of tourism to become the main supplier of businesses, jobs and revenue in the area around the lake and convert Alexander City from a manufacturing-based economy.
"It's a tourism treasure," she said.
The lake has attractions in sports-, youth- and outdoors-related activities, including fishing tournaments, arts and crafts, historic sites and music, especially the fabled tie of country music legend Hank Williams Sr. to Kowaliga.
"We need to take greater advantage of the Hank Williams connection to our area," Saunders said. "Hank Williams Sr. is to country music what Elvis was to rock and roll."
Saunders, a native of the Jackson, Mississippi, area, earned bachelor's degrees from Ole Miss in journalism and public relations and from Mississippi University for Women in speech pathology and elementary education. She worked with the Mississippi Division of Tourism, now known as Visit Mississippi, for 15½ years and talked about her goals and vision for tourism in the Alexander City-Lake Martin area in this question-and-answer session with The Outlook.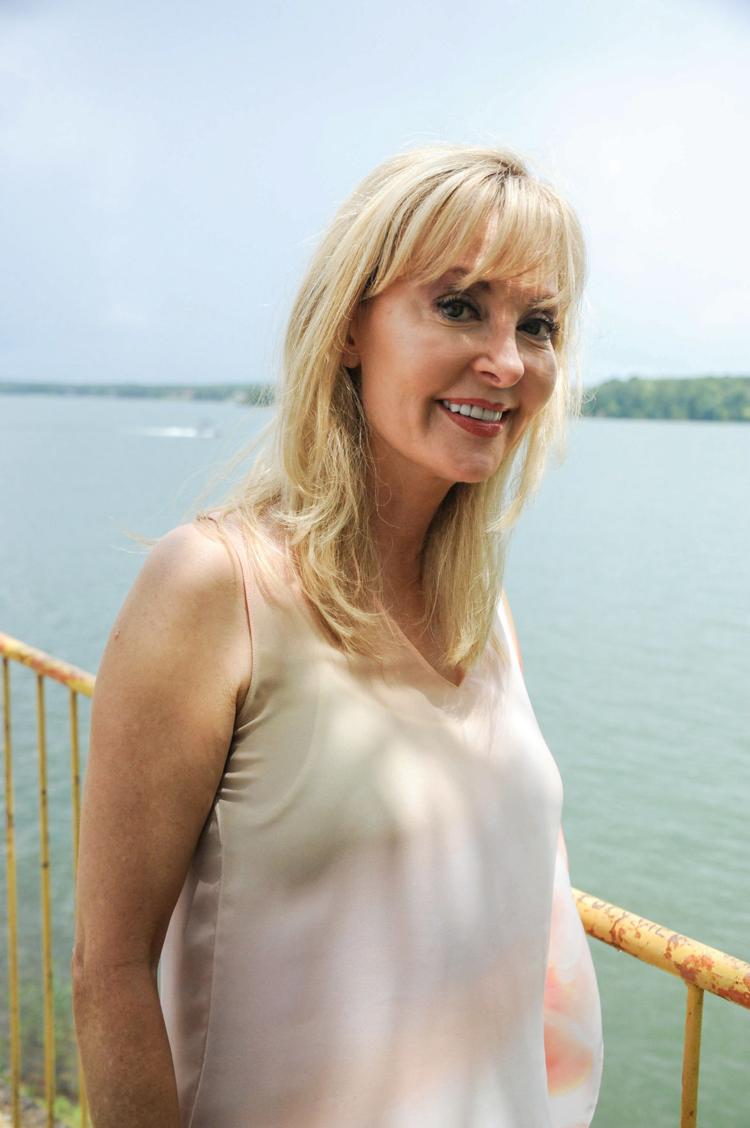 Can Alexander City prosper without making tourism the biggest facet of the local economy?
Tourism is forward thinking and it's a terrific way to combine the past and the future. I think economic development and tourism go hand-in-hand. I know I've seen tourism work in other small towns throughout the Southeast. Tourism is big business. The beach is seasonal but we've got more than seasonality here. It could be year 'round.
USA Today did a survey of the best historical small towns and two of them are in Mississippi: Clarksdale and Natchez. Clarksdale's population is a little more than 15,000, about the same as Alexander City. It is an agricultural-based community but the Crossroads is there. Eric Clapton sang about the Crossroads. Bob Dylan sang about the Crossroads. The Crossroads is where Robert Johnson supposedly sold his soul to the devil to play the guitar.
International tourists want that blues experience. Industry comes and goes but tourism keeps these places alive.
Does tourism need to be the No. 1 draw for this area, the No. 1 source of revenue?
I think it'll be a primary source of revenue but it will take time. When people come and visit and have a great experience, sometimes they relocate. Tourism is an economic driver. 
Have you found a negative attitude toward change?
No. It's not about coming in and changing the Alexander City we know. It's about appreciating the unique tourism offerings Alexander City and Lake Martin can give to travelers.
How big does tourism have to be to move the needle on Alex City's $32,000 median household income?
I can't answer that at this time. What I can say is tourists spent $15.5 billion in Alabama last year and 227 million people visited our state. There was $954 million in revenue generated by travel tourism activities in Alabama last year; that's state and local tax revenue. Without that, each household in the state would have had to pay an additional $507 in taxes.
Tourism in Alabama helped fund 198,890 jobs last year. Tourism strengthens the local economy. Every $116,120 in travel-related expenditures created one job in Alabama last year. There were an estimated 133,984 Alabama jobs directly attributable to the travel industry in 2018. In central Alabama, there was $3.874 million in travel-related expenditures last year, second only to the Gulf Coast ($6.16 million). And $56.9 million of Alabama's 4% state lodging tax goes to the general fund.
But this didn't happen overnight. Alabama tourism revenue was $6.8 billion in 2003 and last year it got to $15.5 billion. We need to get our share of that.
Is Lake Martin and Alex City an untapped tourist destination?
We've got to try to develop more tourism offerings but we've got to build on what we have first. I've been many places in this world and the support is here. The city council is 100% behind tourism development and the residents are passionate and proud of this area. We can all be ambassadors for this area.
There are probably many things that are untapped. Lake Martin is a beautiful backdrop and you have niche markets — there are sports activities and fishing tournaments; those are forms of tourism. There is arts and crafts, antiques and the water. There are historic sites and I'm excited about the revitalization of downtown. There's walking and biking. Millennials like outdoor activities.
We can host meetings and conventions and corporate retreats. We're going to establish a website and a digital marketing plan. We're going to link to search engines and to sites such as TripAdvisor.
There are other things. Canadian snowbirds — it's a thriving market. There is no reason we can't tap into that market here when they want a place to stay for the winter. I think the (Martin) dam is fascinating. That's a history and science lesson in one. I think that would make a great museum. It was built in the 1920s without computers.
And what about stargazing? People are looking for black skies with minimal ambient light and I bet it is great at Lake Martin at night.
Can you elaborate on the research you want to do?
There is something going on here almost every weekend but are the people local or are they driving in? Are they staying overnight? I don't know what the figures are yet but from walking into four local hotels during Jazz Fest, when I was being interviewed, it seemed we had more day trippers. None of them were sold out.
We need to see how big our footprint is. Usually the radius is 200 to 250 miles. Then you know how to plan. So the first thing we have to do is invest in research.
There is a branding meeting next week involving Main Street (Alexander City) and other entities and the purpose is to devise a consistent brand. What that means is, what is our story and how are we going to tell it? We need to tell it in a way that is authentic and draws tourists in. That's finding our identity. What is our identity now?
How can the area convert day trippers to overnighters?
I like two-day special events. We want them to eat here and worship here and experience the breathtaking beauty of the area, the hospitality of the area. And we want them to stay overnight.
How feasible is it at some point to try and bring in an amusement park, such as the one at OWA in Foley, or an outlet mall?
We do have to dream big. It can be considered in the future as the economic development drivers bring in new businesses. The possibilities are endless. The potential is great here. We need the support of all residents.