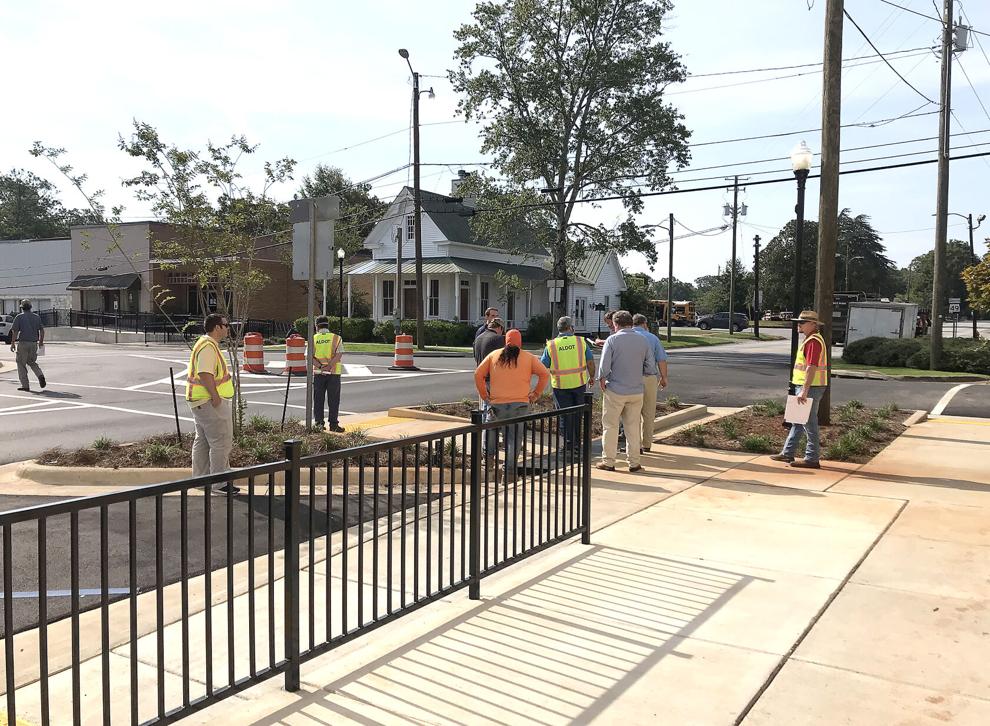 A dispute over the total bill for Dadeville's courthouse square renovation project may be sending the City of Dadeville to the courthouse.
While the courthouse square project has been ostensibly complete for over a year now, the city has yet to receive the final bill from hired contractor Gillespie Construction. The city approved the contract two years ago, originally slated for $1.45 million. But the difference between what the contractor and the city's hired engineering firm think the bill ought to be, according to city attorney Robin Reynolds, may be "substantial."
Renovation of the Tallapoosa County Courthouse square in Dadeville began in May 2019, when the city council voted 4-1 to approve the contract with Gillespie Construction. The project was done in conjunction with Tallapoosa County and ALDOT, putting in new sidewalks, lighting and landscaping around the courthouse and turning the square into a one-way roundabout.
Last week, the Dadeville City Council entered into an executive session for potential litigation involving the courthouse square renovation, Reynolds later confirmed. Whether that lawsuit is filed hinges on the "final quantity" of work performed, to be determined by the Alabama Department of Transportation (ALDOT) within the next week.
"With the contract between the city and Gillespie, final quantities will determine what the total bill is," Reynolds said Thursday. "And at that point in time there will be a determination whether or not there will be any litigation. We should be getting a resolution on final quantities within the next three days."
Once the final quantity is determined, the total bill will be determined and paid by a vote of the city council. But if Gillespie disagrees, there may be litigation.
As for how much more money the contractor was requiring, Reynolds did not name a figure.
"I can't say at this point in time because I don't really know, because we haven't got to the point of where final quantities are," he said. "But it could be substantial."
In August 2020, the project appeared to be near-finished, with the city and ALDOT compiling a punch list for Gillespie that it had 28 days to fulfill. But the city has yet to file a notice of completion, and in July, Reynolds told the city council someone had filed the lawsuit after tripping on the courthouse square sidewalk. Reynolds declined to comment at the time.