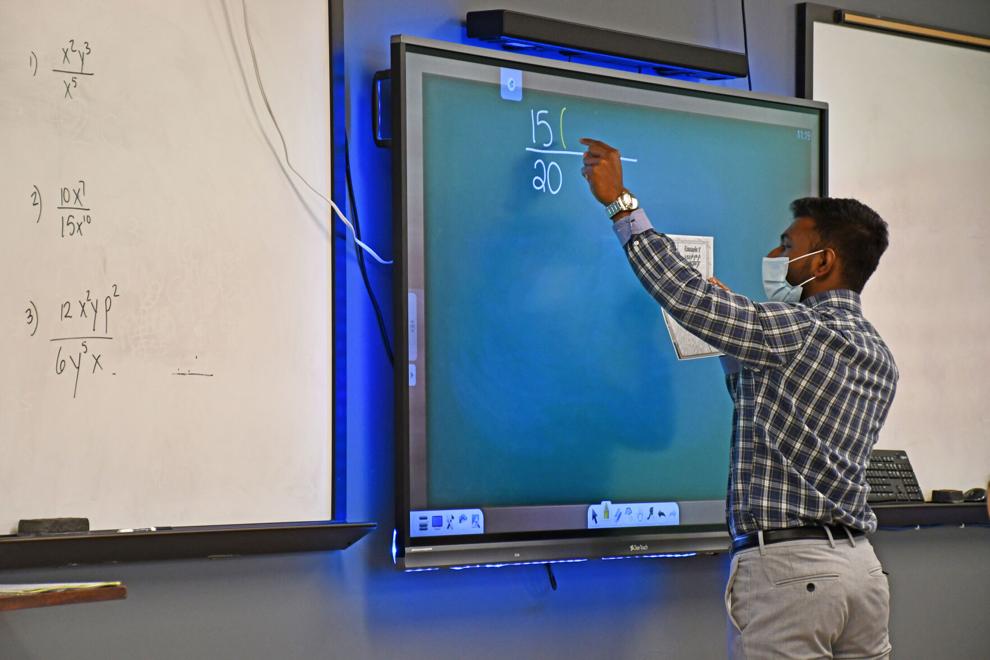 Sujindren Selvanayagam, or Mr. S. as his eighth-grade pre-algebra students know him, has failed more than one math class in his life. "No doubt about it" it's made him a better teacher, he says.
"I wasn't always good at math," said Selvanayagam, who grew up in Malaysia until about 10th grade. "I tell my students this all the time and I show my report cards that I had from Malaysia."
In Malaysia, schools test students annually on five subjects and then amalgamate all five scores into one, which is used as a ranking to sort students into classes. At one point, Selvanayagam said, he was the lowest-ranked student in one of the lower-ranking classes.
"I was so bad at math and I just remember one day my friend showed me how to add fractions," he said. "And (the subject) just clicked with me because I finally understood something."
However, learning will always take effort, Selvanayagam said, something he discovered anew in his first few math classes at the University of Kentucky. Selvanayagam failed his first two classes.
"It's why I think I relate to (my students) a lot; I've been to that place I wasn't always good at math," he said. "So, I meet them at that place where they're struggling."
Selvanayagam has been teaching for five years now at Dadeville High School, his first teaching job out of college. Selvanayagam was wary when he first interviewed. For one, the school did not stack up well against many of the other places his classmates were headed.
"You can go online; you can see the rankings of the schools," he said. "So, I remember I looked up Dadeville High School and it was one of the lower-ranked schools."
In 2020, U.S. News & World Report gave Dadeville High School a score of 44.53 out of 100.
For another, Selvanayagam wasn't intent on teaching anything lower than ninth grade.  
"I thought that the younger kids were too immature for me," he said.
After a year of teaching eighth grade, however, Selvanayagam told Principal Chris Hand he didn't want to teach any other grade.
"They're at that age group where they understand what they're doing; at the same time, you can have fun with them," he said. "You play a game with them and they're going to get excited about it."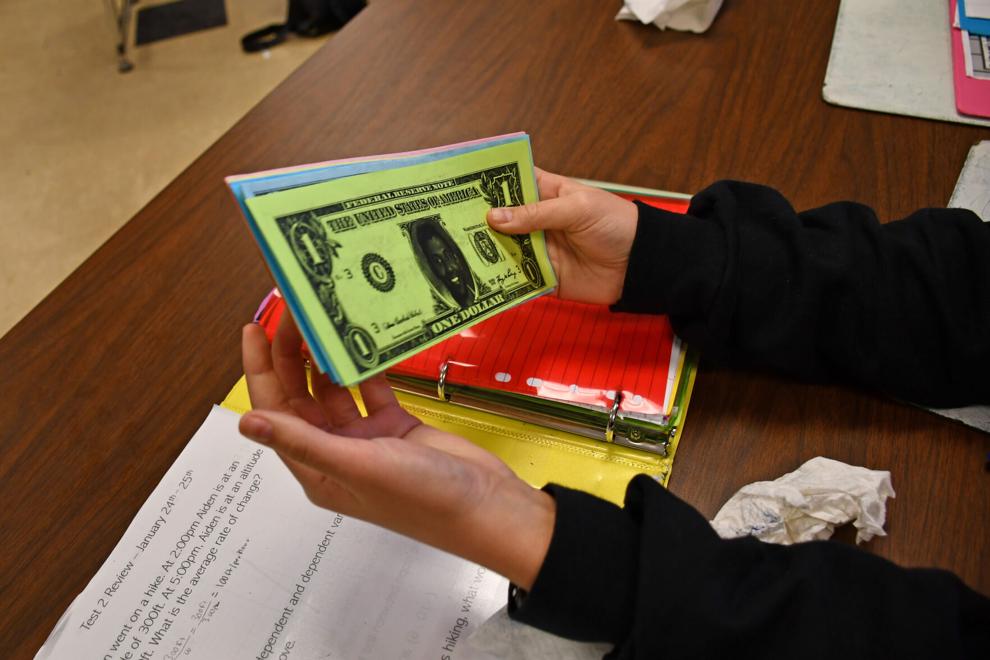 As for accepting the job at Dadeville High School, Selvanayagam has no regrets.
"Five years later, I'll never leave the school," he said.
Earlier this year, a committee of students and teachers nominated Selvanayagam Dadeville High School teacher of the year, the first phase of a statewide competition.
However, just as Selvanayagam had to work at math, he says he's had to work at teaching.
"I don't want someone to read something and be like, 'Hey, this person is teacher of the year so that means they must be a really great teacher from when they started teaching,'" he said.
On the contrary, Selvanayagam is candid about the fact that he's gotten in trouble with Hand several times, mainly over "my mouth and my anger," he said.
"Me getting in trouble with Mr. Hand was probably the best thing," he said. "He's a great principal — he does his job, he corrects you when you do something wrong."
Since then, Selvanayagam says he's learned how to interact with kids without making it a power struggle. Indeed, Mr. S. has high praise for the graduating class of 2025.
"This whole grade has been literally the best grade," he said. "And the funny thing is, a few years back they were considered one of the worst classes. So they have matured a lot, but they have such great personalities."
It could be a coincidence, but Selvanayagam has a theory.
"It could be the mask; they don't talk as much with the mask on," he said. "Actually, that could be a thing."