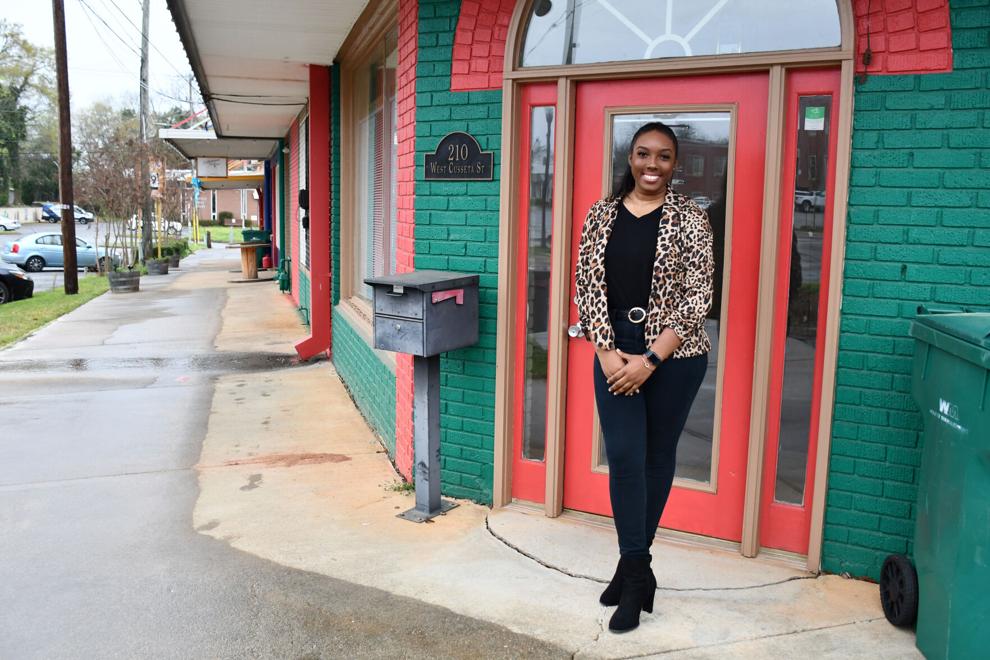 Dadeville native Raven Tolbert is back home to open up something she wished she had growing up.
On April 3, Tolbert and the chamber of commerce will be cutting the ribbon at her new downtown Dadeville dance studio, Mahogany Masterpiece. Tolbert is encouraging potential students of all ages to show up and register.
"It's always been my dream to come back here and open up a dance studio," Tolbert said. "I don't think it's really going to hit me until the actual grand opening."
Tolbert will start out teaching every class, including hip hop, majorette, jazz, praise dancing and MixFit, a dance workout franchise for which she's just become a licensed instructor. She also plans on coming up with the choreography herself.
"Everything's going to be on me," she said.
Tolbert, class of 2016 at Dadeville High School, danced on a team at Auburn University at Montgomery (AUM). Before that, she was self-taught.
"I danced in college, but growing up I didn't because there weren't any dance studios or anything here," she said.
Instead, Tolbert joined cheer, soccer and band. That didn't stop her from busting a move in her free time.
"It's just always been in me, and my mom says when she was pregnant with me that's all that she did — dance," she said. "Sometimes me and her still dance in the kitchen, just randomly."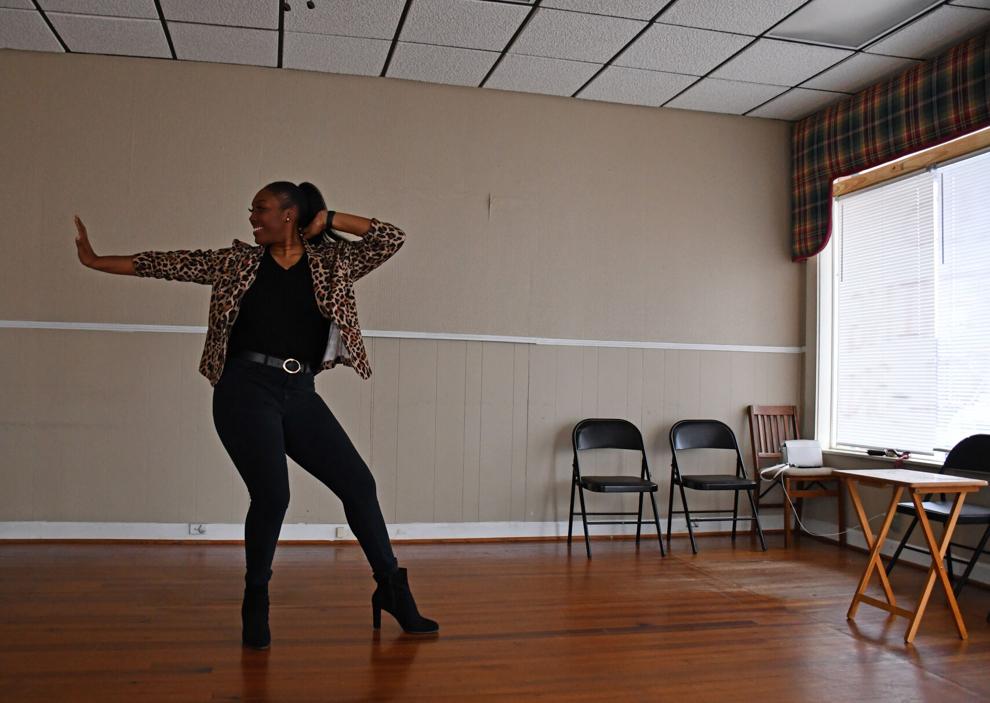 Tolbert danced all four years at AUM, mostly at basketball game halftimes, before becoming a coach at her alma mater.
"My senior year (of college), Dadeville actually started a dance team and then I became the coach there," she said. "So, all of that was on me too. I coached, I choreographed everything along with my best friend — she came and helped me because she's on the dance team too."
It was a lot of driving back-and-forth from Montgomery, Tolbert said, but was worth it learning to be responsible for 20 girls. She's looking forward to seeing some of her former students return as clients.
"They've been reaching out to me; they're excited too," Tolbert said. "I'm excited to see them as well because we weren't able to have the dance team at the high school due to COVID this year."
At Mahogany Masterpiece, Tolbert plans on teaching from 4 p.m. to 8 p.m. Monday, Tuesday, Thursday and Friday and all-day Saturday. Saturdays will be drop-in sessions for those who don't want to pay for a recurring class. Tolbert says classes will be limited to seven students at a time due to both the pandemic and limited studio space.
Mahogany Masterpiece's ribbon cutting ceremony will be Saturday, April 3 from 1 p.m. to 3 p.m. at 210 W Cusseta St.