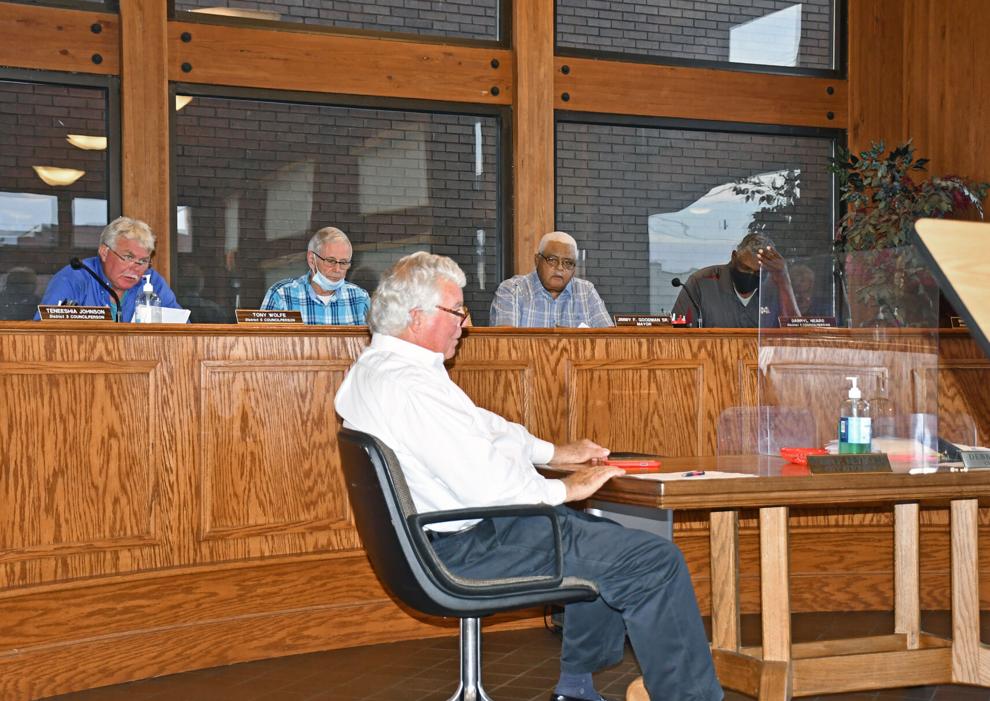 Dadeville Volunteer Fire Department expenditures will nearly double next year as the city invests in personnel, maintenance and new gear, equipment and uniforms.
The Dadeville City Council approved the $3.6 million budget Tuesday just in time for the start of the new financial year Oct. 1, allocating $416,960 to the fire department. The planned spending is almost twice the fire department's current annualized expenditure of $220,018.
Many of the proposals were ushered in by new fire chief Scott Atkins, appointed in place of Keith Wilkerson in March, who within weeks of his new tenure discovered the fire department had been using a faulty radio system, was turning away volunteers due to lack of turn-out gear and was in dire need of a new brush truck.
"Things haven't been kept up at the fire department like they should have," Dadeville mayor Jimmy "Frank" Goodman said at the time. "And once things start running down and you don't correct it at that time, you've created more problems, and more expensive problems."
As such, the city has now budgeted nearly twice the spending for the 2021-2022 financial year on payroll (including the salary of a new part-time assistant chief Tracey Johnson), maintenance, uniforms, turnout gear, equipment, seminars, a matching payment for a new fire engine grant and vehicle upkeep.
The changes do not end there. Atkins also proposed a new fire substation near Gibson and Young's Ferry Road that would improve the city's ISO rating, thus lowering the cost of homeowner's insurance. To increase Dadeville's chances of getting the grant money to build it, however, Atkins suggested the city purchase the $24,000 property first.
"As far as the money part itself goes, if the proposal is acceptable, we have already put money in this upcoming year's budget for the matching funds for the firetruck," he said. However, the city will not have to pay that matching portion until FY23 with the vehicle not arriving for another 18-24 months. "The money in a sense is already there if you choose to do it."
Dadeville's fire service was not the only department to get a boost in the upcoming year's budget. The Dadeville Police Department is being allocated $976,760 for FY22, about a 25% increase from their annualized spending, much of that coming down to $143,000 toward new police vehicles.
As for revenue, the city is anticipating a continuation of its pandemic-driven Lake Martin spending boom with $2 million of Dadeville's $3.6 million general-fund budget expected to come from sales tax.
Dadeville City Council unanimously to approved the 2021-2022 budget, but tabled discussion of the fire department substation. Councilmembers Brownie Caldwell and Teneeshia Goodman-Johnson were absent.