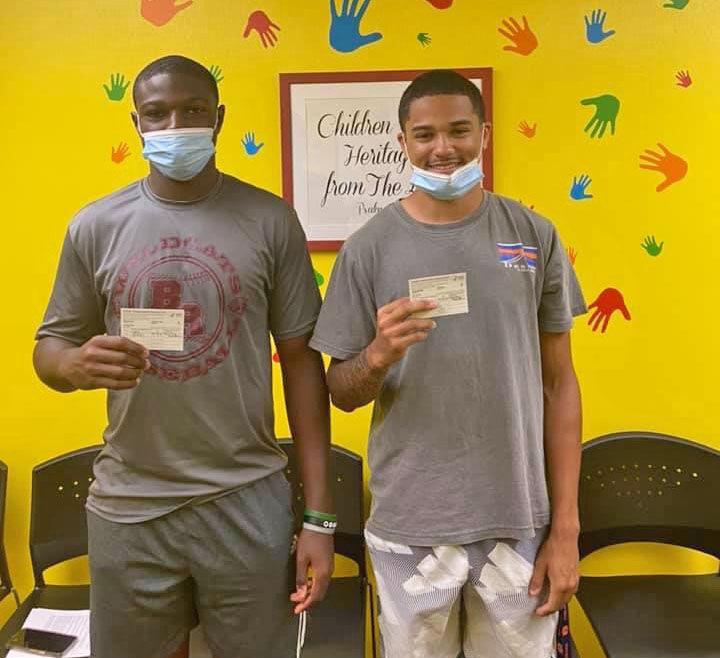 The fall semester is around the corner, meaning Alexander City Schools students have only 12 days to get their first Pfizer vaccine dose if they want to be fully vaccinated by the new school year.
"We know the importance of having in-person learning this school year," pediatrician Dr. Chanté Ruffin said, who also sits on the Alexander City Board of Education. "We saw also that having a virtual option had a higher failure rate also. (So) it's definitely important to keep kids in school."
As of May, the Pfizer vaccine is deemed safe by the FDA for patients 12 and above. Ruffin says she has about 120 kids in her Heritage Pediatrics clinic who are eligible for the vaccine but as of Thursday, she's only vaccinated 15%.
"We called multiple parents, we put it out on our Facebook, we advertised," she said.
While some were already vaccinated at Walgreens or Winn-Dixie, the actual percentage is probably not much higher. According to CDC data, only 28.7% of Tallapoosa County residents age 12 to 18 have been vaccinated for COVID-19.
As such, Ruffin plans to hold COVID-19 vaccination clinics every Friday for the rest of the month, with this week's scheduled for 8 a.m. to noon. The hope is to time it so that kids will have their second doses by the first day of school, Aug. 18 for Alexander City Schools and Aug. 20 for Tallapoosa County Schools.
"I wanted to offer it on Friday in case those students who are playing sports and going to summer workouts had side effects like a sore arm, which will give them the weekend to recover," Ruffin said.
Alabama is one of the few states not to require parental consent for the COVID-19 vaccine for minors 14 and above. Heritage Pediatrics still requires parents' permission, but "some of my older kids, the 15- and 16-year-olds, they're pretty much making their own decision," Ruffin said.
For parents and students still undecided, however, Ruffin reminds them what's at stake.  
"I want to continue to stress the importance that COVID is not over," she said. "We can't have the best of both worlds. We can't have our kids in school unvaccinated, unmasked and trying to play sports."