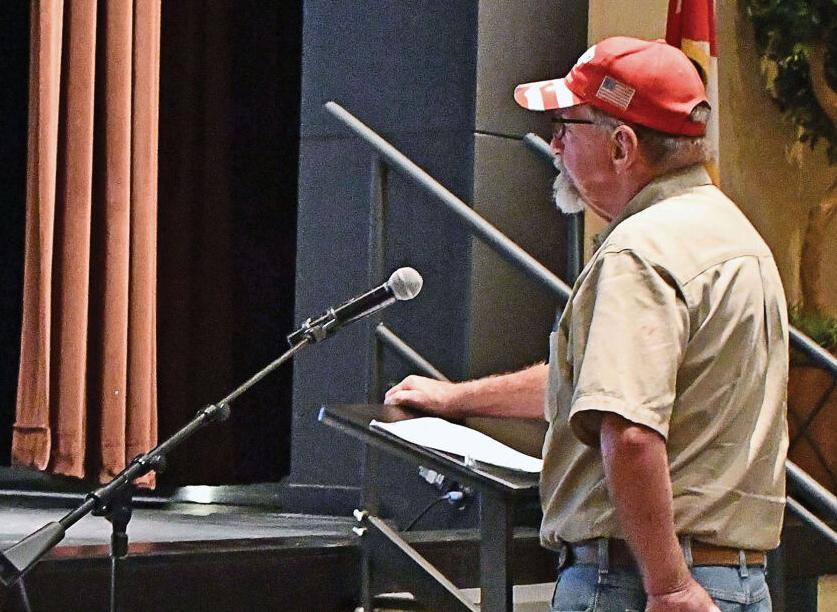 As the Alabama legislature gets ready to redraw the lines, Chilton County commissioner Allen Williams, a 66-year resident who currently happens to fall into District 81, is asking the state to make his county whole again.
In a public hearing Tuesday, the commissioner said Chilton County voters were "disenfranchised" sliced into three neighboring house districts, none of which are represented by a Chilton County resident.
"Is there any consideration being given to make each county whole in this endeavor?" he asked redistricting chairs Rep. Chris Pringle (R-Mobile) and Sen. Jim McClendon (R-Springville), who were tuned in from Montgomery via videoconference. Despite about a dozen in-person attendees at the Clanton meeting, one of 22 public redistricting hearings, Williams was the only one to submit comment.
Based on the 2020 Census results released last month, the committee aims to give Alabama's 105 house districts a population of 47,850 plus or minus 2,393 residents, or 5% deviation from the target. The committee has other inputs to juggle, however — in 2015, the U.S. Supreme Court ruled Alabama's 2011 house redistricting plan constituted racial gerrymandering, forcing the state to remedy the plan by the 2018 election.
Despite those constraints, Dorman Walker, the attorney hired by the reapportionment committee, told Williams the 5% population deviation between each district has widened from 2% in 2011, giving them more flexibility to keep counties intact.   
"I think it's very likely that the plans passed in our legislature this time around will have many more whole counties than was the case in the last plan," Walker said.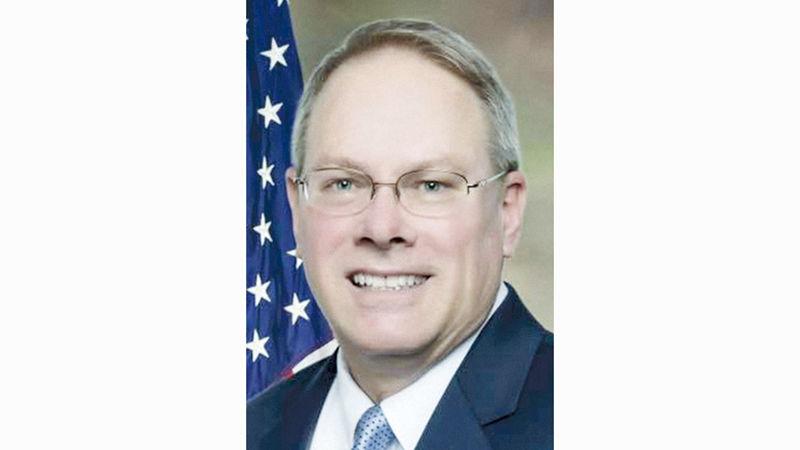 As it happens, District 81 is spread across three counties, Tallapoosa, the southern half of Coosa and a sliver of southeast Chilton, with no county covered in its entirety. The district is currently held by Rep. Ed Oliver (R-Dadeville), who has indicated he will run for re-election in 2022.
"Nothing against Ed," Williams said after the hearing, "but I shouldn't have to go all the way to Dadeville to talk to my representative.
"I think if (the legislature) really represents people in this state they'll need every county whole and to figure out how to do that."
Regardless of whether District 81 loses Chilton County, however, Oliver's district still has to gain a net 2,397 constituents if it's going to hit the reapportionment committee's 47,850-resident target. Camp Hill and the Wall Street community, both majority-Black and majority-Democrat, are possible contenders for annexation as the only areas of Tallapoosa County outside his district. Meanwhile, Pebblin Warren (D-Tuskegee), current representative of Camp Hill and Wall Street whose District 82 also covers parts of Lee and Macon counties, stands to lose some of her geography as the Auburn-Opelika metro area surges in population.
According to Pringle, the committee has told Gov. Kay Ivey it will be ready by October, with a special legislative session expected by the end of the year.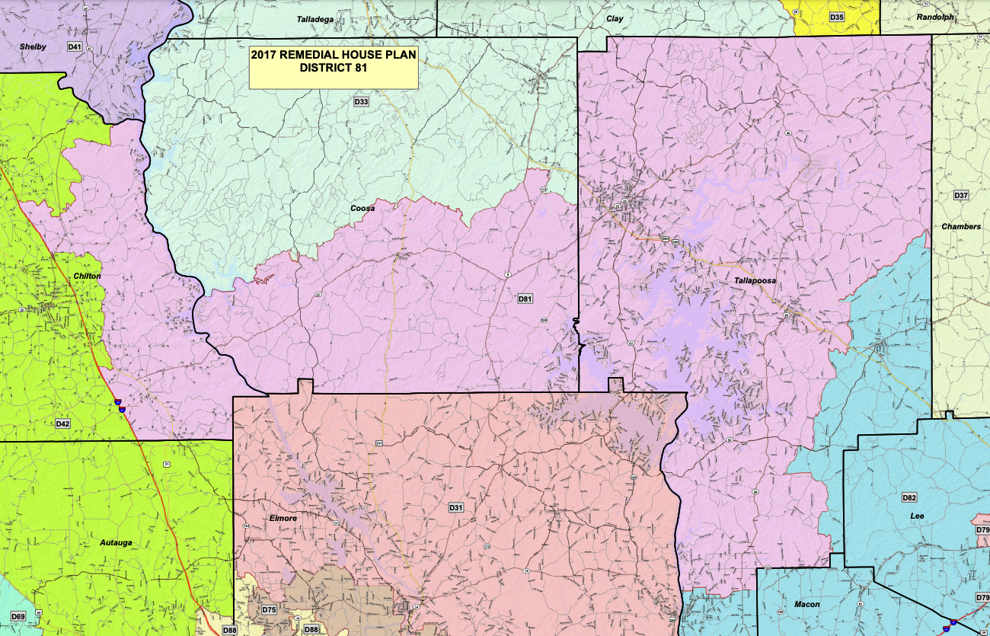 "The legislators who sponsor a plan control when it becomes public, but at a minimum, they will all become public at the moment when they're introduced as a bill," Walker said.