"Let Me Be Your Moonlight"
Chad Wilson is used to writing songs.
Now a song the Tallapoosa County native helped finish and record with Round Room Music in Nashville is topping the charts in Belgium. While the song likely won't appear on Wilson's solo album due to be out to late summer or with his brother Kyle as they perform as The Wilson Brothers, the song is near and dear to Belgium's Jimmy Coenen.
"(Coenen) had written this text message to his girlfriend and never sent it and wanted to turn it into a song," Round Room Music founder Angelia Shelton said. "We took those lyrics and we helped craft a song and the melody."
Coenen was following Round Room on Facebook and noticed an offer.
"He was a big country music fan," Shelton said. "He saw we had a program where we can take your lyric, whether it is a letter, poem or text message and turn it into a song."
Shelton said exchanges with Coenen showed an undying love between Coenen and a woman. The girlfriend had suffered through a previous abusive relationship and wasn't putting forth as much effort as Coenen.
"He is so cute," Shelton said. "He was in love with this girl and trying to have her know she is loved — really loved. He is a good guy and trying to show her. It's so beautiful."
Wilson and Round Room's Andy Dixon took over.
"Angela came to me and said, 'Here are some lyrics. Can you make this into a song?" Wilson said. "(Dixon) was there with us. The melody came easy and then words. It was an easy process. There wasn't any resistance from anywhere. It all came together so seamlessly and effortlessly."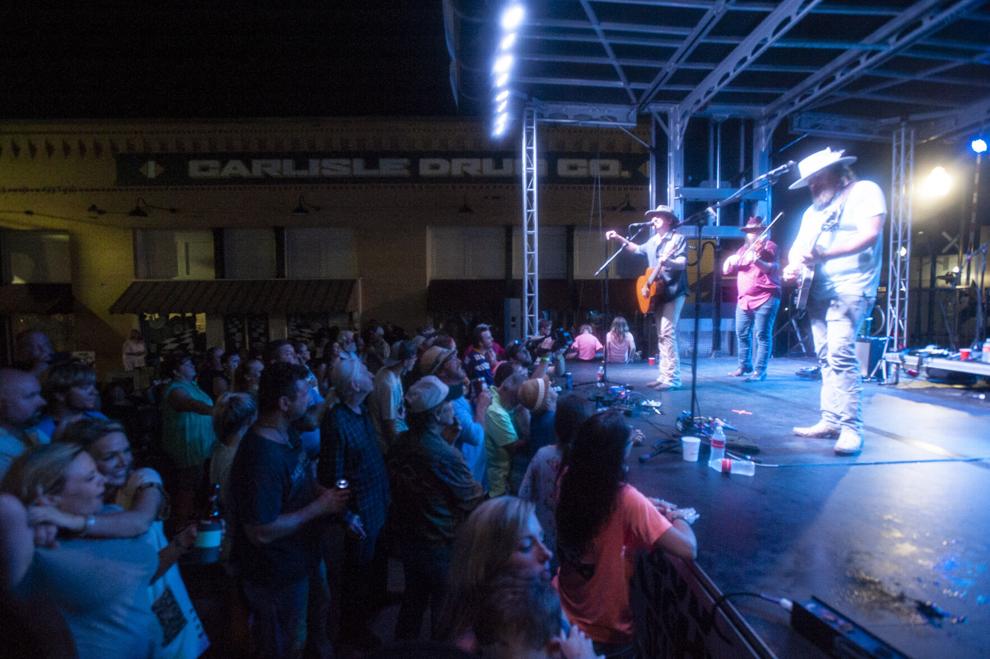 The start of "Let Me Be Your Moonlight" describes Coenen's love story.
"The moment I saw you was the moment I knew in your beautiful eyes I was lost," the song starts out. "We found paradise at a cost.
"It's a long and painful past — I hope for you, it doesn't last.
"I dream of sunsets at the beach and true love I pray we reach."
The chorus rings out Coenen's solution.
"My love for you is forever — Let me be your day and your night," chorus states. "We'll start a new chapter and tear down your walls.
"Let my kiss your heart free — Let your sun and your moonlight be me."
Shelton said all of the previous projects like Coenen's saw the writing finished, songs performed and recorded and then returned to the originator.
"We have quite a few clients who have done it," Shelton said. "We make their song come to life. They are all men that are writing songs for the women they love which I think is just awesome, especially at a time when men are getting a really bad rap."
Shelton said the songs belong to the originator. The recorded songs have made it into weddings but mostly kept from the public eye. Another has turned into a video just last week with Wilson's involvement again.
But Shelton felt something a little different with Coenen's love story.
"I asked him about putting it out there," Shelton said. "If we did push it, we would share the proceeds or we could just give it to him."
Coenen decided to release "Let Me Be Your Moonlight."
"This was the first one we have released," Shelton said.
The release is doing well in Belgium according to Shelton where it has reached No.1.
"That is a 1,000% success rate there," Wilson said.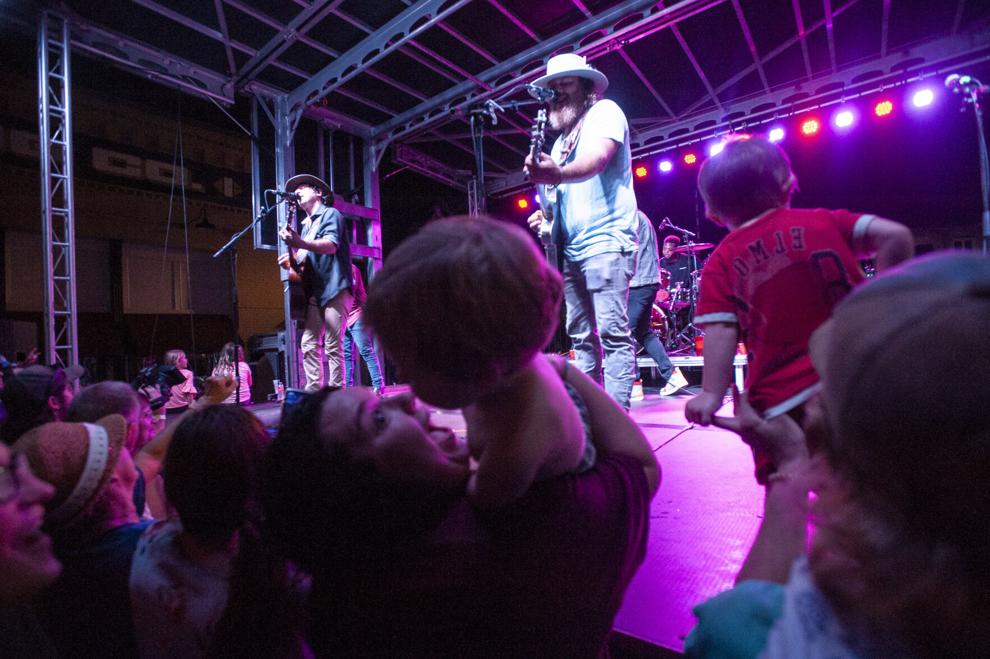 Wilson said he and his brother Kyle, hope to see portions of The Wilson Brothers' newest album, much of which was recorded at the historic FAME Studio in Muscle Shoals, will see a release in the next couple of months — likely a single.
"It's coming out soon," Wilson said. "It's so good."
Wilson said The Wilson Brothers have a few Tallapoosa County events in the works.
"I can't really say much but I will throw a little hint out there," Wilson said. "We got two events scheduled for Lake Martin this year. We got a retreat and a festival, that's all I can say about that."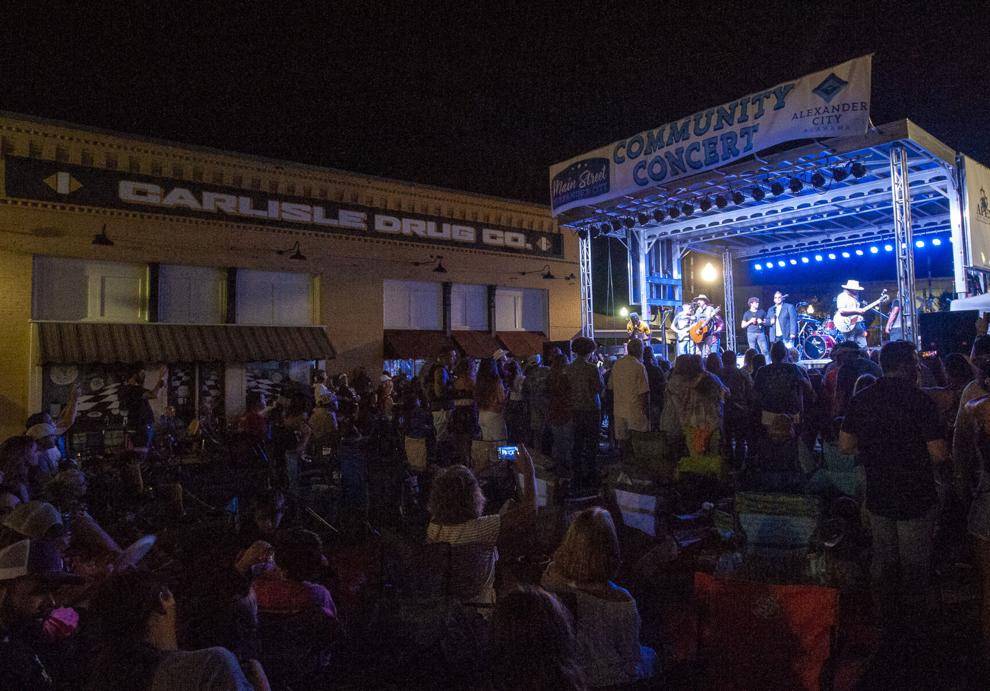 Wilson said The Wilson Brothers will return to Alexander City's Main Street Aug. 21 for another installment of "A Little Love" concert.
"That will be a huge Wilson Brothers show right there in downtown Alexander City where we did it last year," Wilson said.
The concert was on Main Street in the same location where The Wilson Brothers partnered with several local musicians to record a new song and film a one-take music video.
But Wilson has more things up his sleeve. Wilson has been working with Shelton and Round Room Music to create a solo album due late summer or early fall. It is a place Wilson feels comfortable.
"We don't manage," Shelton said. "We are more like a family. We are just all kind of helping each other."
The success in Belgium times just right for Wilson's album.
"It shows Chad does stuff out on his own," Shelton said. "He came in and sang beautifully because it was for a woman from a guy. He wanted the woman to see she was loved."
Shelton said samples of Wilson's solo album will be "leaking out soon."
Wilson said it can be hard at times if he is working on his solo projects or The Wilson Brothers, but "It All Looks Good From Here."
"It is (hard) but it's a good thing," Wilson said. "What one does it benefits the other.
This is an unprecedented situation I'm in where I got so much good going on around me that I am able to be in two acts that have a really good product. It is going to work so beautifully together."