The Benjamin Russell Technology Student Association recently achieved a pair of top-three finishes in the Alabama TSA State Leadership Conference in Birmingham.
Benjamin Russell students Wendy Mireles and Jon Reynolds placed first in forensic science and Noah Benton and Braxton Haas placed third in catapult design, according to engineering and robotics teacher Anthony Hart.
Hart said 14 of the 55 students in the school's TSA program competed along with participating in seminars at the conference, which was held April 23-24. Students also competed in flight endurance, essays on technology, technology problem solving, a technology bowl and dragster design.
"They have competitions and they have leadership seminars where they have speakers from different organizations come in and talk to them," Hart said. "Also, they get a chance to interface with students like themselves."
The TSA is a national organization that teaches and develops student skills in the science, technology, engineering and mathematics fields along with business management skills, according to Hart.
Hart said this is the first time a team has placed first at the competition and the last time it competed at the conference was in 2017. Hart said when he started working at Benjamin Russell the team had 10 students.
Hart said the team will not go to the national competition in Washington, D.C., because of a lack of funding.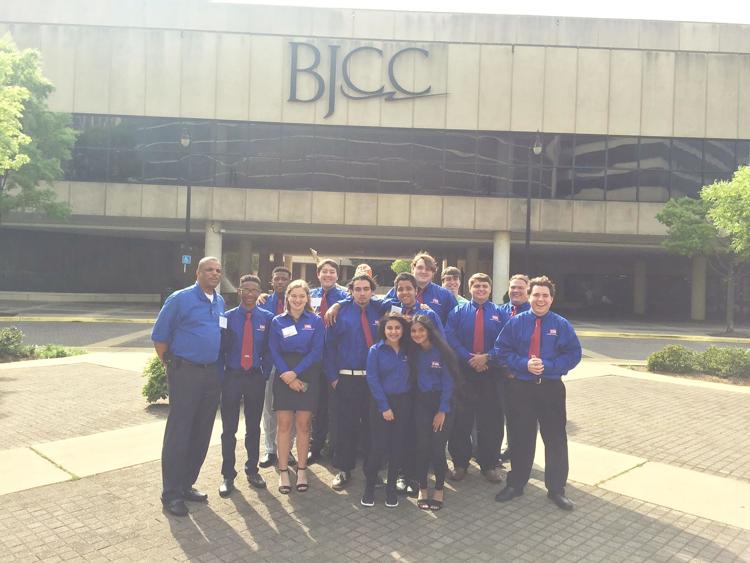 "It's costly," Hart said. "We sell pretzels, we sell Yankee Candles for fundraisers, so we have a couple of fundraisers that we do... Naturally these kinds of things take money and (we) try to figure ways we can earn or get more money donated to us."
Hart said he is proud of his students.
"These students have never been to the conference before, so these students had their first time going," Hart said. "They did a tremendous job."
Hart said the team is preparing for next year, including making a trip to NASA and competing in Tests of Engineering Aptitude, Mathematics and Science in Auburn and the TSA conference.
"We're trying to gear up for next year and get some people involved so that they understand what to do," Hart said. "We had a couple freshmen this year which is good, so they'll know what to do next time."