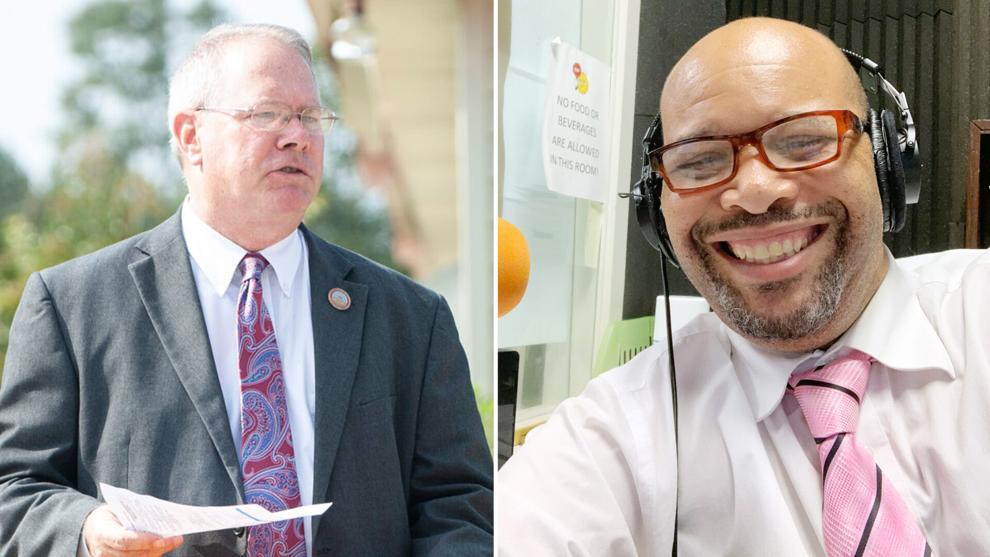 An Alabama State University political science professor is challenging a fellow Dadeville High School graduate, a Republican legislator, to a public debate on critical race theory.
Earlier this year Rep. Ed Oliver (R-Dadeville) pre-filed one of three bills currently taking aim at the instruction of critical race theory. The academic movement proposes racism is propagated not just by individual bias, but legal systems and policymaking, past and present.
"You tell him Robert White will debate him any time." humanities department professor Robert White, who is also from Dadeville, told The Outlook on Monday.
White has written editorials condemning the ban of critical race theory and has discussed the movement with his students, and described Oliver's proposed legislation as "typical of revisionist history, those people who want to maintain political power, not revealing the truth."
Regarding the debate, Oliver said he would be "glad to get with him and see what he wants to do."
While House Bill 9 was pre-filed in June and won't come up in regular legislative session until 2022, but the banning of critical race theory is once again making headlines. Earlier this month the Alabama State Board of Education voted 6-2 to make a public-school ban of critical race theory a permanent part of the state's code, which Gov. Kay Ivey endorsed in a tweet.
House Bill 9, co-sponsored by representatives Proncey Robertson (R-Mt. Hope) and Mike Holmes (R-Wetumpka), would extend that ban to all state agencies and contractors if passed. Oliver said the bill has not been made redundant by the recent state board of education decision, but on the contrary, will make it "codified into law." Despite being promoted as a critical race theory ban, the bill does not specifically name the theory, but instead bans instruction of nine "divisive concepts" Oliver says are promoted by the movement.
"The one thing that we do know is we have groups for political purposes that would like to divide us in racial groups," he said. "I'm against teaching kids that because of the way they were born — Black, white, boy, girl — that establishes their place in life."
To date, the Alabama State Board of Education has received zero complaints on the instruction of critical race theory, state superintendent Dr. Eric Mackey said following the board's vote earlier this month. According to White, however, in the past year the subject has proliferated in college classrooms. Despite opposing recent anti-critical race theory legislation, he said it's had the opposite of its intended effect.
"Prior to a year ago very few people were even mentioning it," he said. "It was just a footnote or sidebar in most of our classes. But now we have conferences on it, symposiums on it ... As an instructor, I long for these types of actions because it just magnifies and makes more real what we teach," he continued.
His advice to teachers and educators at his alma mater, Dadeville High School, is to "have some courage."
Oliver, who graduated from Dadeville in 1974, said his bill does not prohibit debate of the theory, but the presentation of critical race theory as fact.
"It's one of those things we have to be very careful," he said. "You don't want to run afoul of the first amendment; you don't want to stifle people's ability to learn."
According to Oliver, the proposed legislation stems from complaints he's received from constituents regarding instruction at the University of Alabama, Oliver's alma mater.
"That's what got me interested in this long before critical race theory was an issue," he said. "I was looking for a way to draw a line in the sand to decide if we're going to teach or indoctrinate."
The Alabama State Legislature convenes for a special session on redistricting Thursday. House Bill 9 will not be read until regular session convenes in 2022.