Nine percent of Alexander City Schools students failed one or more courses in the 2020-2021 school year, according to data shared by the school district "in an effort to be as transparent as possible." In all, 208 kindergarten through 12th-graders failed, more than four times the number of students the previous year.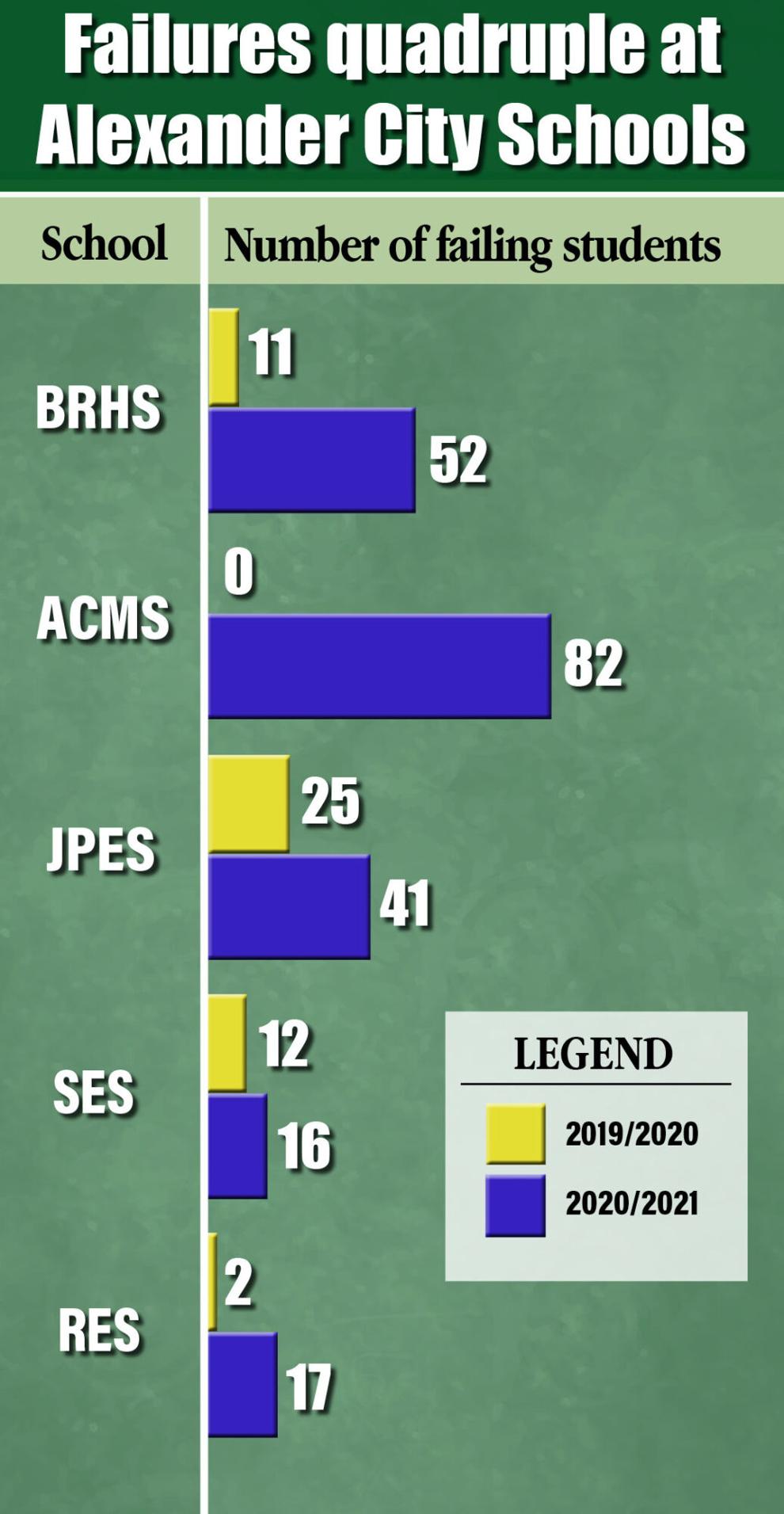 Alexander City Middle School (ACMS) saw the greatest increase from zero in 2019-2020 to 82 this past school year, slightly more than one in five students. Students who fail two or more core classes will have to repeat a grade if not make it up in summer school.
"The number of courses not passed by students during the 2020-2021 school year increased due to the unusual circumstances created by COVID-19," Alex City Schools public relations specialist Jessica Sanford said. "Our leadership team predicted that these challenges would affect academic performance and began formulating a plan to aid our students and families."
Sanford said in a recognition of the impacts of the pandemic, the school district is waiving summer school tuition for up to two courses for seventh- through 12th-grade students.
The school system has also already laid out a plan for its $3.7 million received in its second round of Elementary and Secondary School Emergency Relief (ESSER II) funding, handed out by the federal government to help tackle learning loss. Alex City Schools will present its plan for an additional $8.4 million allocated in ESSER III funding later this month.
"The stats are jarring but not unexpected," Sanford said. "We will continue to plan to bridge the 'COVID-19 achievement gap' by offering specific professional development for our faculty and encouraging additional enrichment for our students."