Alexander City City Council president Buffy Colvin can now relax.
A decision about incentives for a new grocer-centered retail development was finally made at Tuesday's meeting in a 4-2 vote. In a little more than two years Colvin and others will not be part of the leakage in customers going to other cities to shop as the development should be open. Now that the deal is done, Colvin has her plans.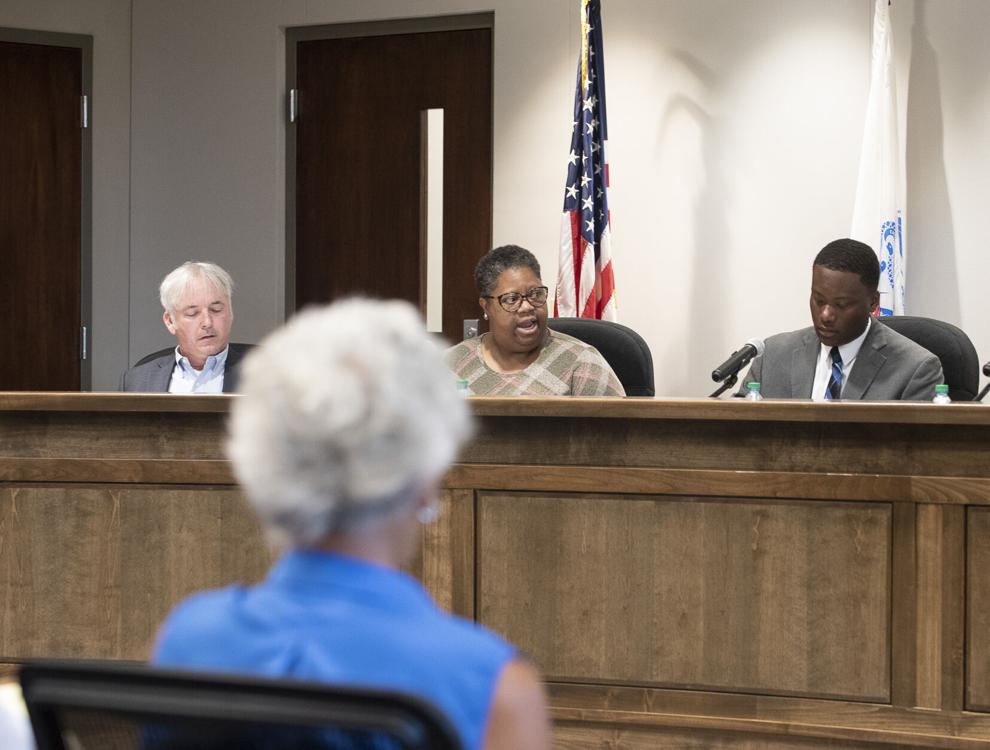 "It's done, I can sleep thank the Lord," Colvin said. "I can get some rest."
Colvin said her family got special treatment over the holiday weekend as the Tuesday decision was imminent.
"When I have something weighing on me I start cooking and doing stuff," Colvin said. "My family ended up with fresh lemonade, they ended up with deviled eggs, potato salad. They had any kind of meat they wanted."
The decision was five years in the making with Jim Wilson & Associates' Evan Conder bringing a development deal to the Alexander City City Council.
"We have worked diligently to attract retail and restaurant tenants that will make a quality project come to fruition at the intersection of Highway 280 and Highway 63," Conder said at Tuesday's meeting. "We collectively created an incentive structure to attract these desired tenants."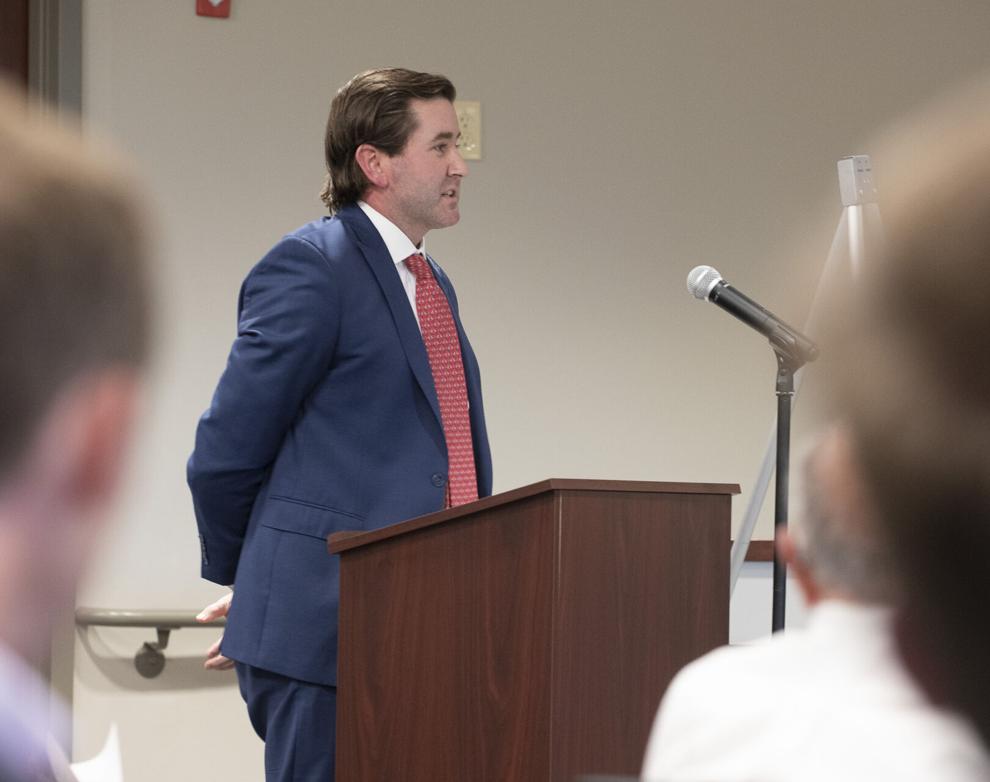 The deal has changed a lot over the years with memorandums of understanding two different times about possible incentives, mainly upfront direct payments by the city.
"In early 2021 it was determined that the city wasn't in the financial position it was thought it was in," Conder said. "Since the city is not in a position to make a contribution, the council asked and we determined how to make a sales tax repayment structure work.The request was clear. No liability on the city. No out of pocket on the city and significant skin in the game from the developer."
The council approved a sales tax share that sees all of the unappropriated sales tax generated from the development up to $1.2 million per year for 10 years after the doors to the grocer open. The basics are $7.5 million at 5% to cover a loan developers will take out with Valley Bank. Conder said the development would cost approximately $25 million to construct.
Alexander City hired lawyers and accountants to help with economic deals and they were on hand to explain how they thought the city was giving away too much.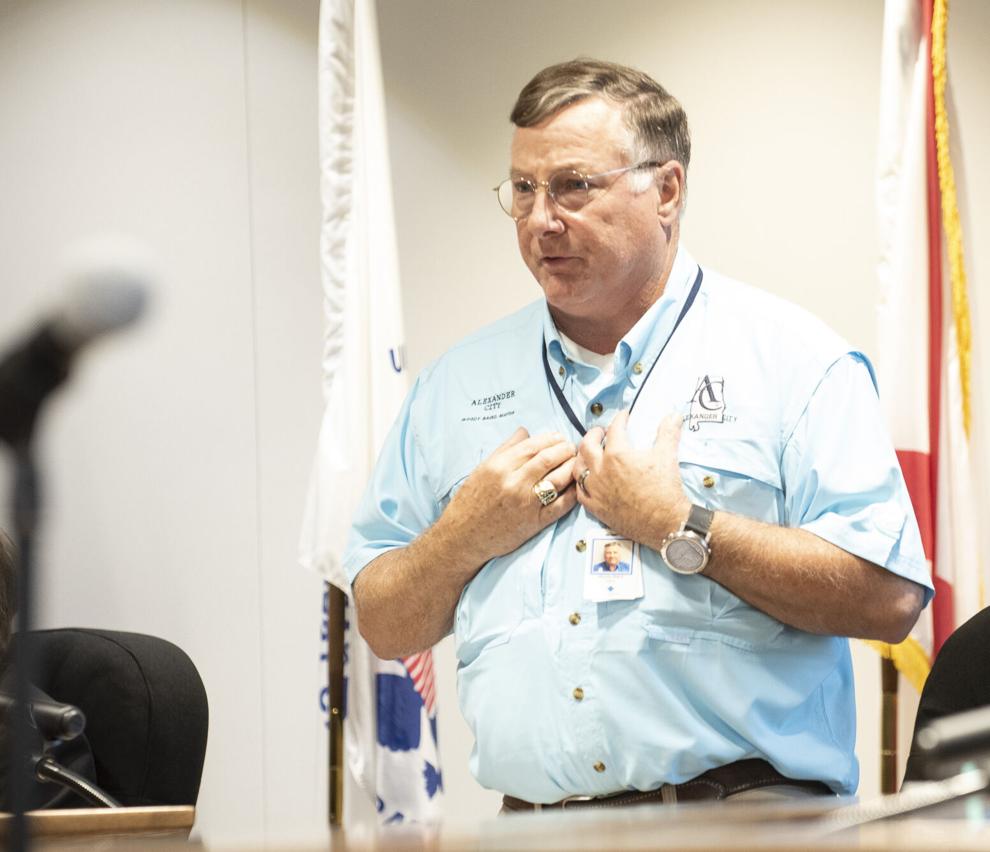 "We have four financial people who have given financial advice," Mayor Woody Baird said. "Not one of them agrees with this deal. They say it's a bad deal. They say it's a bad deal for our finances.
"I came into office and our finances are in horrible shape. I'm looking out for the financial stability of this city so we can provide goods and services to the citizens. We can keep your water flowing. You can flush your toilets. We can keep the streets paved.
Is this the best deal we can get? There are other developers out there. They contact me but won't come out against these guys."
Councilmember Eric Brown said he is for development in Alexander City but is unsure about this particular deal.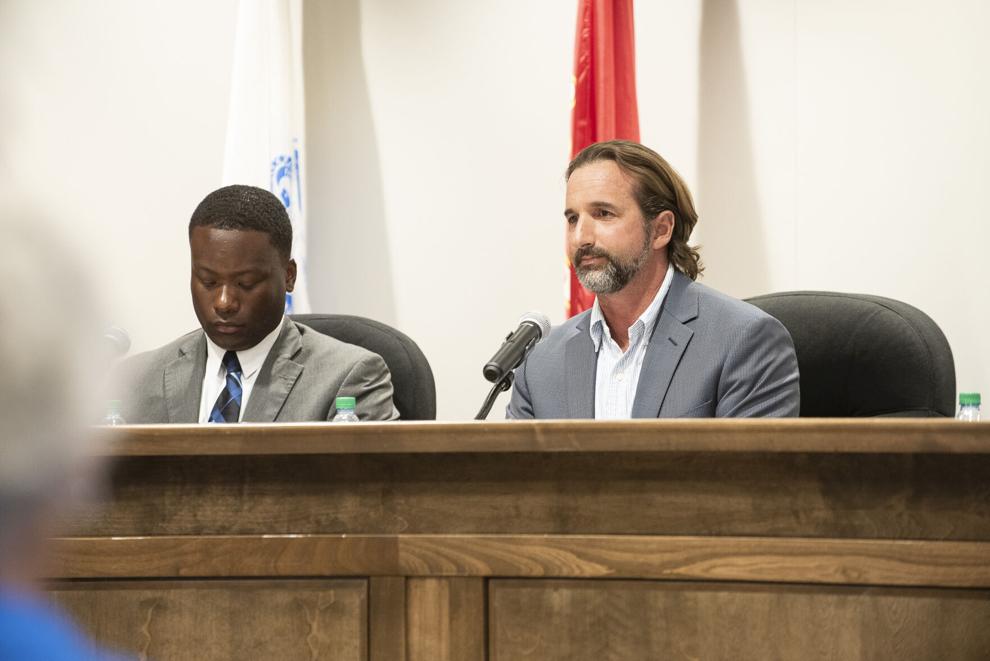 "The entity that is going to come there is a homerun, there is no doubt about that," Brown said. "Everything that is going to be attracted by that is a no-brainer, but to sign a deal that doesn't have a little bit to come close to breaking even...
"You have heard our financial advice, our financial director. It is a lot of ifs. You can't live in a world of ifs."
Brown ultimately voted against the agreement.
The incentive deal could potentially cause the city to dip into its already depleted general fund to keep up but Colvin sees great potential and is OK with the risks entailed in the deal.
"I got to look at the negative and look at the positive," Colvin said. "I have got to look at all that because it is real to say our finances might have problems, that is real to me. Nothing stays the same. We have got to change.
"Somebody came to me and said, 'If we don't do something different Buffy, we are going to be the same person we were yesterday.' We have got to change. It is a weighted risk. I take a risk everyday when I walk out my door. When I drive my car, I take a risk. No matter what I do."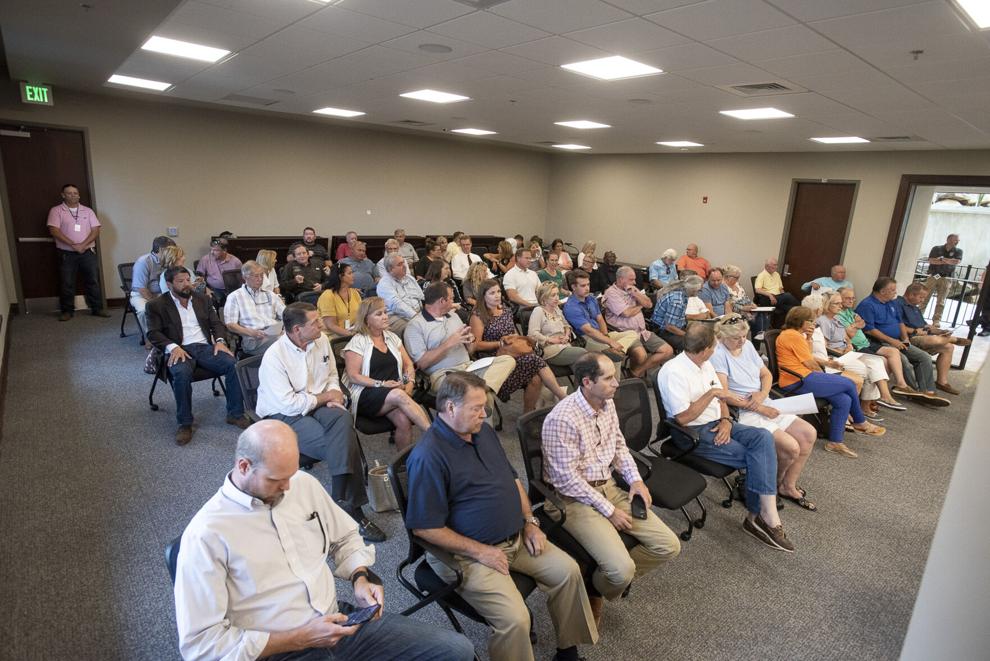 Colvin believes Alexander City is losing much to other cities because retail opportunities are not here.
"These are the grocery stores I shop in, Walmart, Winn Dixie, Piggly Wiggly, Renfroes, Publix, Whole Foods and Aldis," Colvin said. "Three of those I mentioned are not in Alexander City. I drive out of Alexander City."
Colvin said she is part of the $149 million in leakage cited in a 2018 study on retail habits of area residents.
"I'm a part of that leakage," Colvin said. "Prior to Walmart having pickup service, leakage to Sylacauga for Walmart pickup service was astronomical because I could go park there and see a number of people from Alexander City picking up."
Colvin said she noticed a change of consumer habits when Alexander City's Walmart added the contactless service.
"Their numbers increased once they had pickup,"Colvin said.
Colvin believes the new development will stop others from leaving town to shop.
Colvin said the deal had been massaged enough and Tuesday was the time to either go with Conder and Jim Wilson & Associates or let someone else have a try at it.
"No longer are we having executive sessions about this because it has been public knowledge for years," Colvin said. "If we don't vote we may lose that grocer so it is 100% time for us to vote. We started in 2017 and have talked about and talked about and talked about. We have looked at it, inspected it. We have done surgery on it, flipped it over and done surgery on the backside. It is time to make a decision."
The other no vote on the incentives to join Brown was councilmember Bobby Tapley. Tapley is serving his third term and has seen how the general fund has taken draws from utilities to stay afloat. Like Brown, Tapley wants to see Alexander City grow and see the city's finances improve.
"I still stand behind the finances," Tapley said. "I hope I'm wrong and I don't mind being wrong when it comes. I hope it is successful. I hope I'm proven wrong rather than proven right."