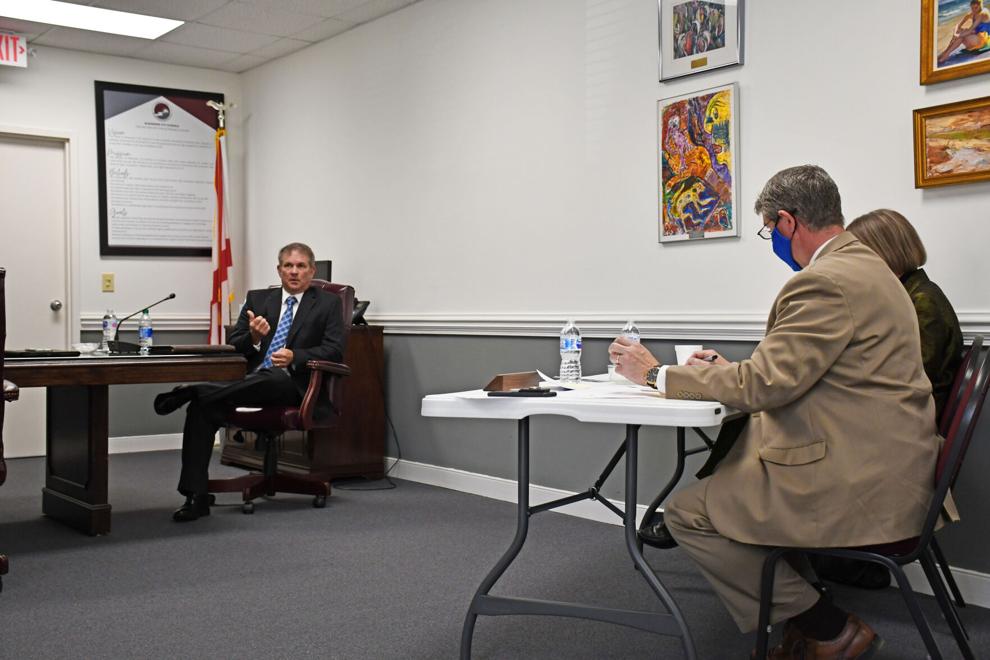 The Alexander City Board of Education is expected to choose its new chief school financial officer (CSFO) by Thursday, when it will be having a special called board meeting to discuss personnel.
Last week, the board of education interviewed three candidates to take over from current CSFO Rhonda Blythe, who will retire in June. School financials expert Kim McPherson was brought in for hiring consultation.
Steve Hays, former Wellborn Forest Products CFO and Alexander City finance director, was the first to take questions from the board. Hays was finance director from 2010 to 2014 before his sudden resignation.
"There (were) a lot of things going on with the city at that time including some real bitterness between the mayor and council," Hays said.
Since working for the city, Hays has worked two years each for Auburn biotech start-up SiO2 Material Science and Central Alabama Community College, as director of financial services. Earlier this year, Hays interviewed for his old job as Alex City finance director. The city ultimately hired former Talladega finance director Romy Stamps.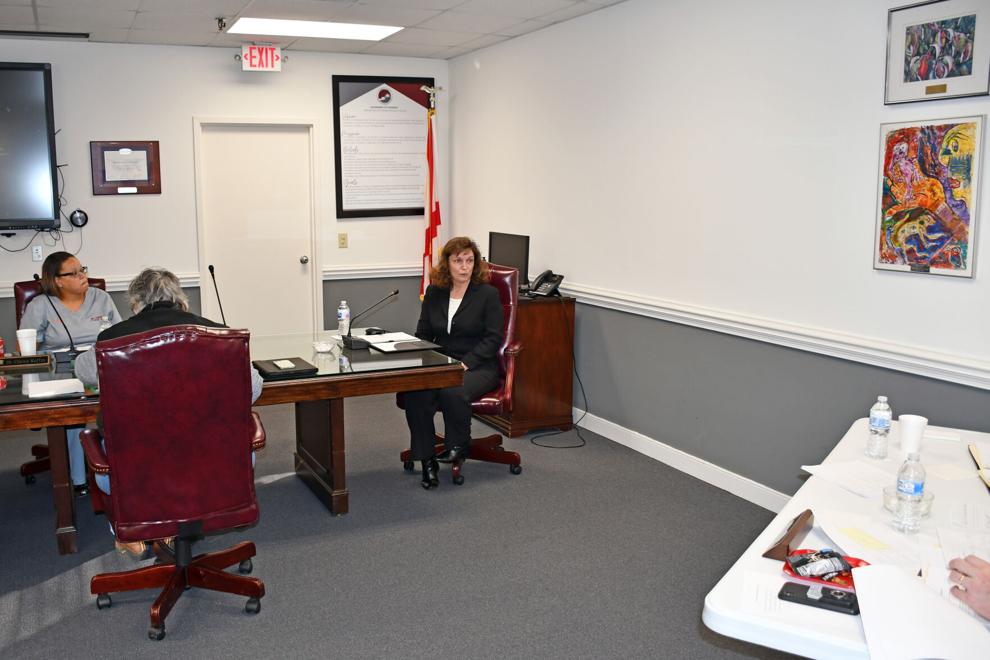 Next to interview was Bridget Mann, a former Alex City Schools employee as bookkeeper at Jim Pearson Elementary. Mann is currently an accountant at Central Alabama Community College. While she doesn't have any official supervisory experience, Mann said she has people reporting to her as an accountant. She describes herself as detail-oriented and easy to work with.  
"I get along with most people pretty well," she said.
The third candidate to interview Thursday was Cody Patterson, the only one to have worked as CSFO. Patterson said he's been in school finance for 14 years, 11 of which were as CSFO first at Etowah City Schools and currently at Russell County Schools.
Patterson described his personality as relaxed off the clock, but when he's at work he means business.  
"I've been told I can be a little bit blunt and a little, I guess, direct," he said. "But my responsibility is to protect the finances of this school district so I take that very seriously."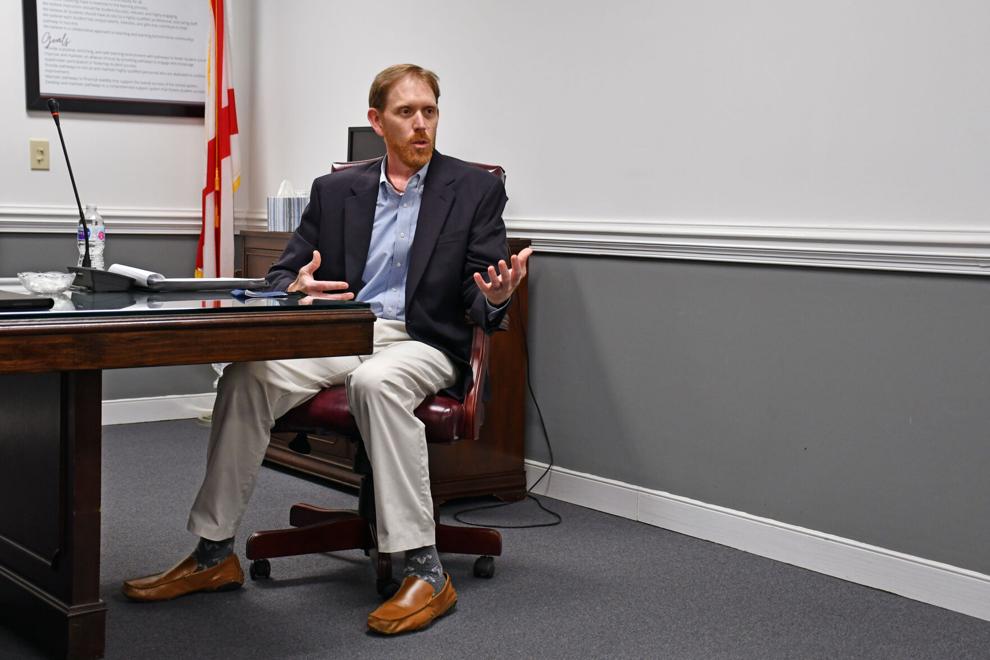 The interviews, which took place during a public work session, were immediately followed by a called board meeting which went into executive session for about 30 minutes. After the executive session, Alex City Schools superintendent Dr. Keith Lankford said the board would reach a decision on the new CSFO by Thursday, April 8, at which point there will be another called meeting.