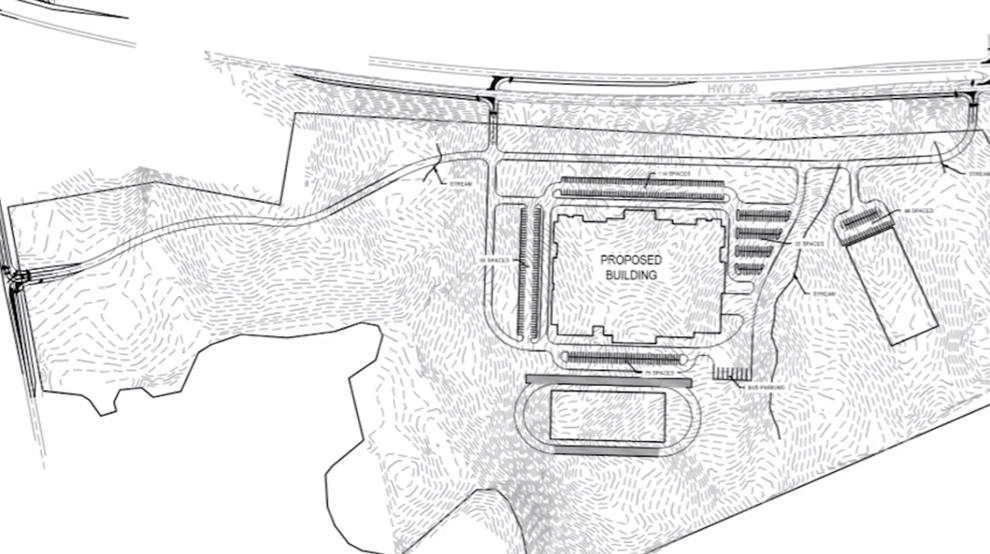 Now that Alexander City Schools has closed on the new Benjamin Russell High School campus, the school system is setting out to keep the new location from turning into a "malfunction junction," as one local put it.
Alex City Schools superintendent Dr. Keith Lankford shared further details of the district's plans for the new U.S. Highway 280 campus, officially purchased last week from Allen Oil Company in Sylacauga.
The property straddles the Exxon gas station and Karen Channell State Farm Insurance agency, bordering both 280 and State Highway 63.
Preliminary architectural renderings for the campus show two access points on Highway 280 and an elongated driveway to what will become the main student entrance on 63. Lankford said the 280 entrances would likely be for faculty and visitors and lead to the staff parking lot.
Initial designs for the student entrance will include an extra turn lane on Highway 63 and a long driveway from 63 to the proposed building site to minimize off-campus traffic.
"With the lengthening of that drive, we shouldn't have any stacking problems," Lankford said.
At present, Alex City Schools is still waiting on a design plan from Alabama Department of Transportation (ALDOT) before it can give any timeline on the road improvements, Lankford said.
A new campus for Benjamin Russell, funded through Alexander City City Council and the Tallapoosa County Commission, was pitched as a much-needed update from the current campus built in 1950 by Russell Corp. heir Robert Russell.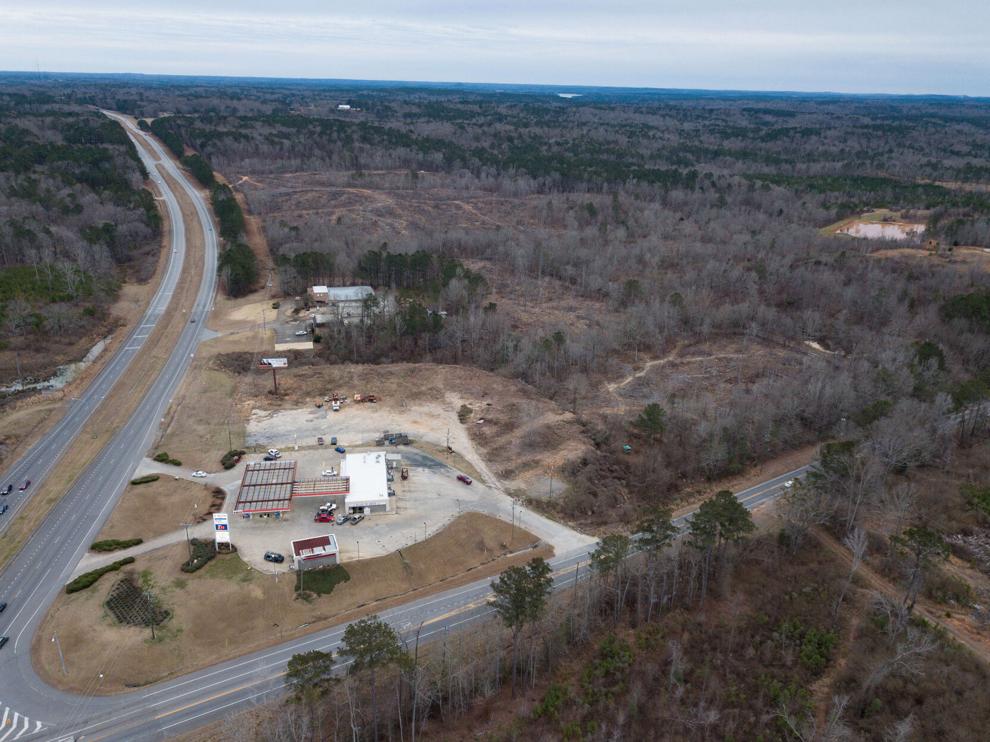 The new 280 location, however, has drawn concern from parents and community members who point out the several fatal accidents that have occurred at that intersection.
Dr. Lankford reassures community members that safety will be their priority.
"One thing that we are working on with ALDOT will be to lower the speed (limit) in front of the school," he said. "We are making sure that we have easy access in and out of the building."
Alex City Schools is also working with traffic engineering firm Skipper Consulting on the design of the traffic flow within the school property. One possibility is to have a traffic circle, Lankford said.
"We are taking every one of their recommendations," he said.
According to Lankford, the new campus will be complete by May 2023, with the first class of students starting in August of that year.
Correction: A previous version of this article referred to the State Farm Insurance Agency as a State Farm Insurance field office.