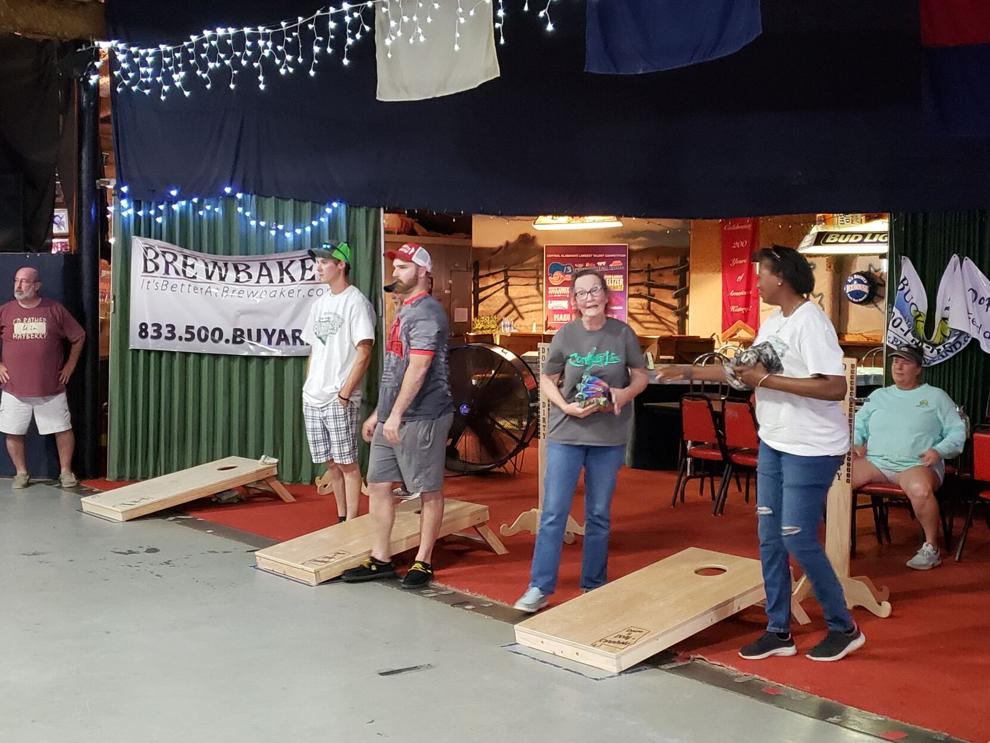 Dadeville Cornhole Tournament
The Dadeville Cornhole Tournament is making a return for its seventh year. 
The Lake Martin Dadeville Area Chamber is holding two tournaments next month at Copper's Grill in Dadeville. 
The first tournament will be a "Blind Draw," and will be open to all ages and levels of experience. The cost is just $40 per person and every participant will receive a commemorative T-Shirt with entry. 
Chamber President Peggy Bullard noted an additional incentive for attending this year's tournament as the organization is offering the largest prize pool yet, with a guaranteed $2,000 cash prize for winners of the first tournament.
"We would like to thank all our sponsors of this event which has made us able to offer twice the amount of prize money," Bullard said. 
For more professional players, a second tournament will be hosted at the same time as a "Bring your own team" event. 
Admission price will be set per team and will be determined by the players the day of the event. All money collected in this second tournament will be awarded as a prize reward. 
This organization's cornhole tournament was the brainchild of Mickey Tarpley, a member of the Chamber's Board of Directors, and spawned the event as a way to bring people to the Dadeville area. 
Mickey Tarpley said that it is starting to become an exciting sport and held the first one at the Chamber's Lake Fest. Initially, there were about six participants during the tournament's first year, but now generally attracts well over 50 players each year. 
Ed Shikoski of The Rodeo Club even began holding this event at the Lake Martin Event Center as an indoor-outdoor/rain or shine event. 
"This has always been a fun event and we hope to continue it for years to come,"  Shikoski said. 
Sign up begins at 10 a.m. on May 21, with tournaments beginning at-noon. 
For questions about registration, contact the Dadeville Chamber of Commerce's office at 256-825-4019,