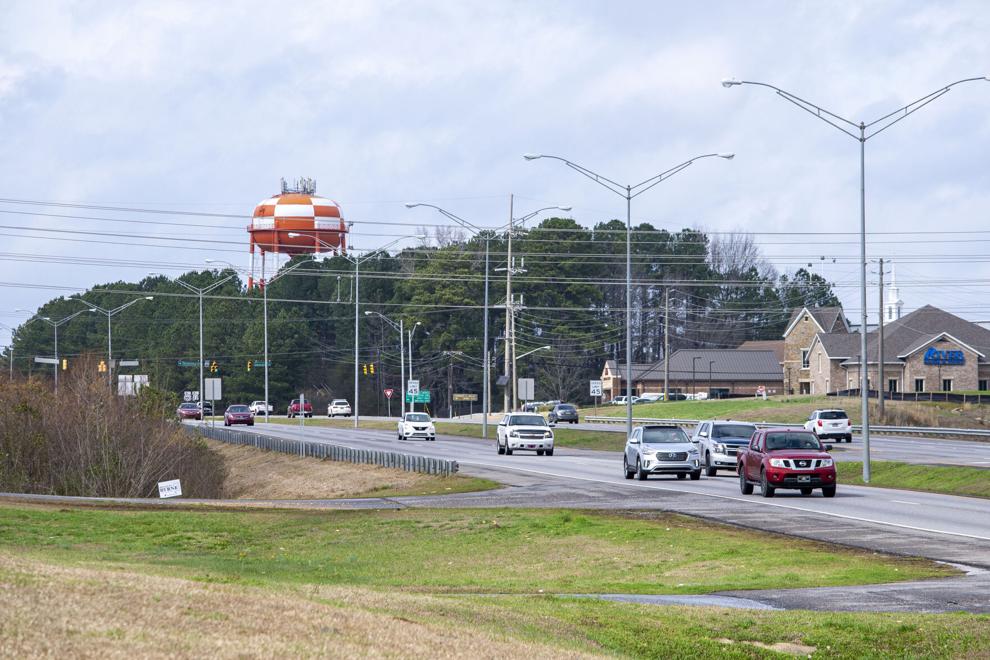 By population alone, the last decade was one of relative stasis for Tallapoosa County.  
Of the seven incorporated areas in Tallapoosa County, not one saw greater than 1% population growth, according to the 2020 Census redistricting data released last week. Alexander City, New Site and Camp Hill all plateaued in population, remaining within one percentage point of their 2010 headcounts, while Dadeville, Daviston and Jackson's Gap fell.
Depending on where one places the goal posts, however, some areas saw growth. While Alex City is down about three-dozen residents from the last decennial census, the city grew 1.6% in the last five years, judging by 2016 census estimates.
Meanwhile, the tiny town of Goldville — one of the largest cities in Alabama during the gold rush, reincorporated in 1973 — held on to 52 of its residents. While a three-person decline from 2010, the town has grown a respectable 16 residents since 2000.
Coosa County's small towns, however, took the biggest hit as the county lost nearly 10% of its residents. Hissop, an unincorporated cluster of houses on Highway 22, saw the greatest population decline of any "census-designated place" in Alabama, falling 68.2% from 2010. The towns of Kellyton, Goodwater and Rockford — Coosa County's only incorporated areas — suffered double- to triple-digit losses.
But of all the cities, towns and census-designated places of Tallapoosa and Coosa counties, only Reeltown enjoyed any meaningful gain. The unincorporated community on the southern end of Tallapoosa County gained 28 residents from 2010 to 2020. While only a 3.7% gain, given the drainage of rural America revealed by the 2020 Census, Reeltown was an outlier.
"We're enrolling kids every single day; just yesterday we had 12 kids enroll," Reeltown Elementary School assistant principal Rachel Martin said. "I think a lot of people want to come to Reeltown. I think we have a great sense of community here."
While characterized by its farmland, Reeltown also benefits from its proximity to several larger communities in Lee, Macon and Elmore counties. Auburn, Tallassee and Tuskegee are all less than a 25-minute commute.
"We have a lot to offer for families and kids here," Martin said. "The data speaks for itself."
One thing the 2020 Census cannot capture, however, is the growth of Lake Martin. Second homeowners — likely the greatest residential gain for the area, with Russell Lands' waterfront sales up 75% from 2019 to 2020 — are not included in Tallapoosa and Coosa counties' headcounts, unless they consider the lake their primary residence.
Here's a closer look at the numbers:
Places that grew
Reeltown, a.k.a. East Tallassee, was the only Census-designated place to grow by more than one percentage point from 2010 to 2020. The unincorporated community is home to Reeltown elementary and high schools.

Places that plateaued 
New Site, Alexander City, Camp Hill and the unincorporated community of Hackneyville retained their 2010 populations, plus or minus one percentage point. Hackneyville was the only community without a school not to lose residents.
Places that shrunk
Not one Coosa County community — incorporated or unincorporated — gained residents in the past decade. While Tallapoosa County's population only fell 0.7%, most of those losses were in the smaller towns and incorporated areas.