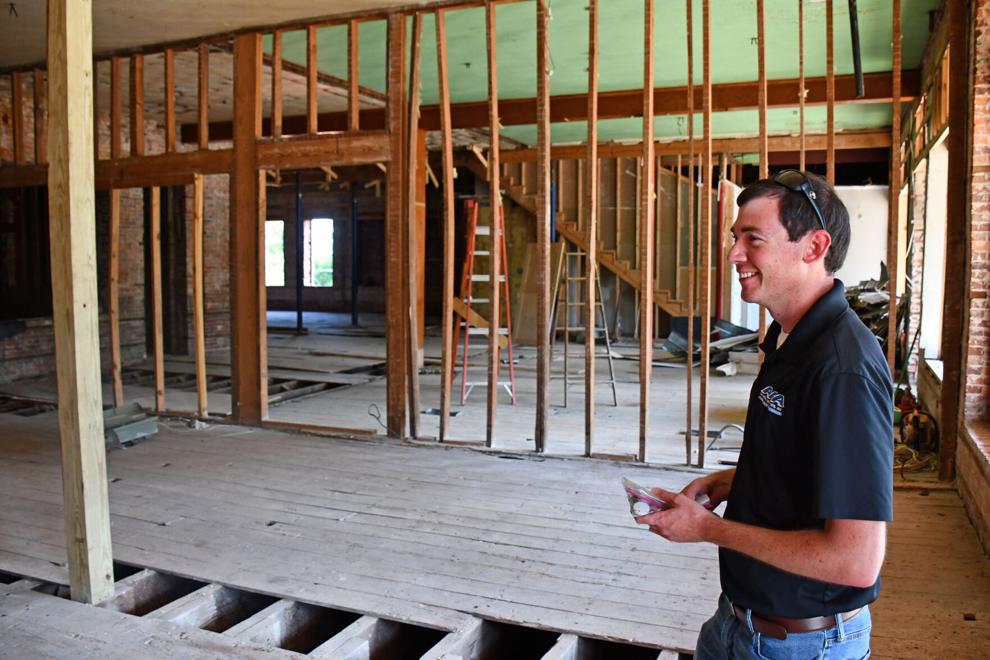 A Dadeville landmark predating Lake Martin is coming back to life.
The Miller Hotel, once a mainstay of Dadeville's courthouse square, shut down in the 1950s and after a short second life in the '80s as a furniture store, has sat vacant ever since. Now Alexander City business owner Dwayne Britton, who bought the Broadnax Street building in 2019, is promising a bed-and-breakfast hotel, restaurant, snack stand and small entertainment venue by the end of the year.
The family operation is taking every opportunity it can to pay homage to the Miller family, one of Dadeville's early, wealthy benefactors. In 1923, Nora Miller built the hotel across the street from her residence, a Queen Anne-style house that was standing on its last legs as recently as this year (the city demolished it in March and plans on turning it into a parking lot). Britton is hoping to restore the hotel to its former glory.
"Our plan is for the hotel to be called Nora's Place, and then the restaurant we plan on calling Miller's on Broadnax," he said. "I think we are going to end up with about 14 upstairs rooms that will be available for nightly rentals."
At present, however, the upstairs rooms — accessible by an old freight elevator and spiral staircase — have sat vacant since the '50s and are far from habitable, with bricked over windows and no plumbing. Only one is still marked with a room number (38, despite the building having only two stories).
Like the hotel and the demolished Nora Miller house, not much of the Miller legacy remains. Miller Covered Bridge, which replaced the Miller Ferry as the main crossing point of the Tallapoosa River in 1908, was the longest covered bridge in the country ("Russia says they have one that was longer by one foot," Britton said) before it collapsed in 1963.
Then Nora Miller, an early investor in Alabama Power credited with convincing the company to build Martin Dam, died in 1924, leaving behind not just that project but a newly built hotel. After a decade of helping Alabama Power find a dam location and secure land rights, she never lived to see Lake Martin.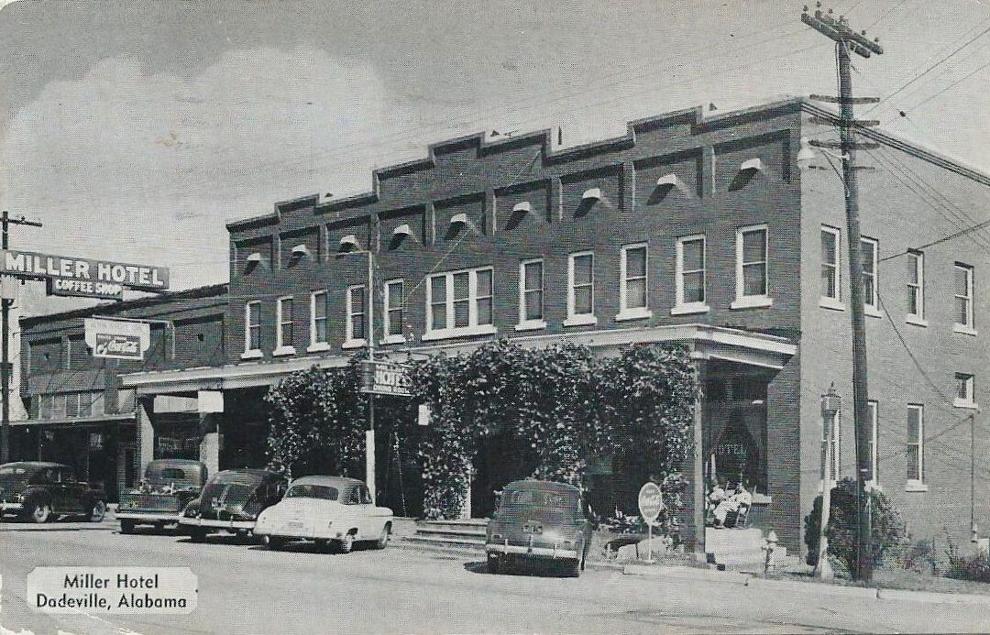 Now lake tourism is bringing the Miller Hotel back.
While the Brittons will own and operate the hotel and snack stand ("Dwayne's Coneys and Cream"), the restaurant will be leased. Britton has already identified a restauranteur but has yet to make the announcement.
He expects both to be open by 2022.