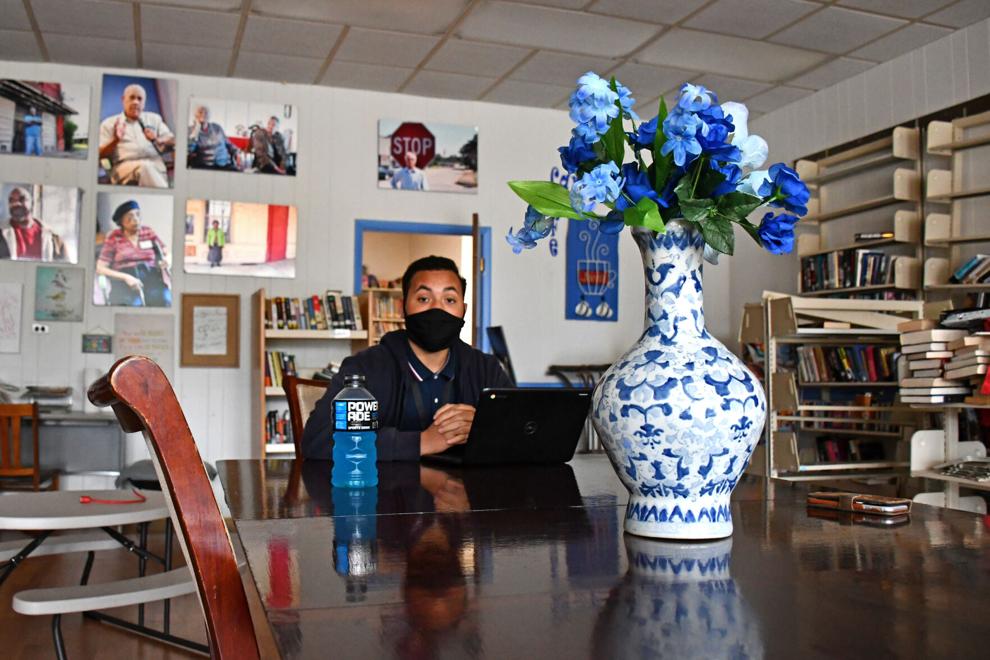 In Camp Hill, a young resident has been stirred with civic pride.  
This time it's Dadeville High School junior Cameron Brooks, 17, who's set out to start a newspaper that may one day rival The Outlook in the eastern part of the county — The Camp Hill Chronicle. Not only will it be an investment in the town, Brooks hopes, but a way to promote others seeking to do the same.
"I don't like it when people describe it as a 'dead town,'" Brooks said. "I like to think of it as an inactive town. As in, we just need members to come back and revitalize it, and for current members to step up."
Brooks has lived in Camp Hill all but seven days.
"I spent about a week in the hospital," he said.
Still, Brooks said he's never known a time when the dilapidated buildings on South Main Street were bustling with businesses. Before taking on The Chronicle, Brooks admitted his life revolved around Dadeville, where Camp Hill children have spent most of their day ever since the local K-12, Edward Bell School, was folded into Dadeville's in 2011. The Edward Bell campus now houses Tallapoosa County Schools' career technical program, where students bus in from other high schools in the district.  
"(Mayor Messiah Williams-Cole) made a good point, and it stuck with me," Brooks said. "Losing the school really lost our sense of community because we don't really have a point of focus anymore."
Brooks was enrolled in Edward Bell for one day — the first day of Kindergarten — before his grandmother moved him to Dadeville. By second grade, the rest of his Camp Hill peers had joined him. While Edward Bell had only 180 students across Kindergarten through 12th grade in its final year, after its closure, Camp Hill children were left with nothing in their own town to rally behind.
"They don't have a reason to care really because they just live here," Brooks said. "They get taken to Dadeville on a Dadeville bus, they get a Dadeville education, they don't really have the want to interact with the community. I wasn't much different from them six months ago until I got involved with the newspaper. And I think that's something that we can work on — getting the young people involved in journalism, for example, or any other thing that can help revitalize Camp Hill interest in the community."
Brooks said The Chronicle was the mayor's idea, inspired by Edward Bell's old student newspaper run by former teacher and librarian Jean Mosley. Brooks said Williams-Cole used to contribute to the paper and had asked Brooks if he'd be interested in starting one up again.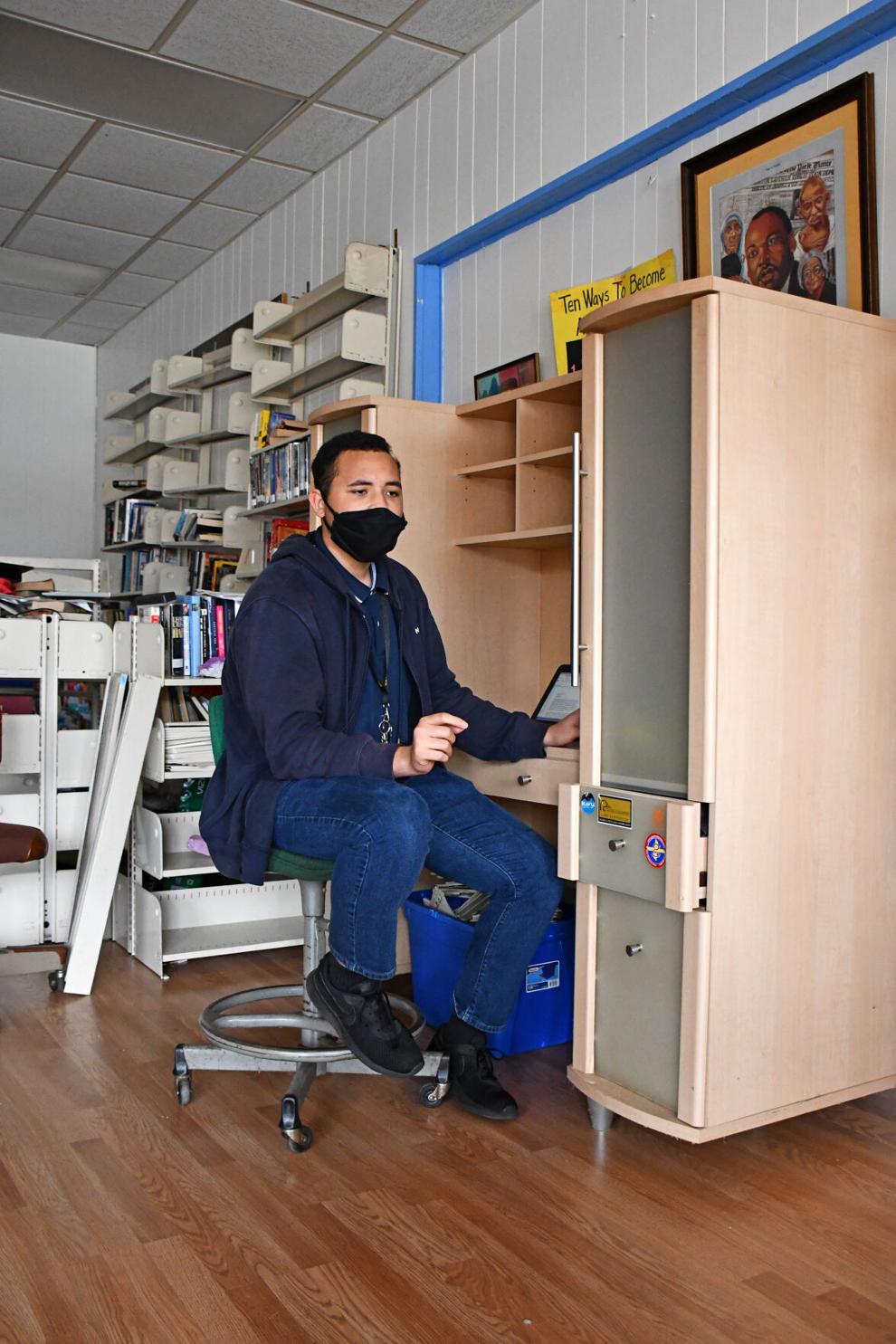 "The meeting was in his office with Ms. Mosley and it was really just spit-balling ideas about potential articles and what the paper would be like," Brooks said.
Since then, Brooks has been "tossed the reins" as editor-in-chief, with Mosley in an advisory role. Alabama nonprofit PACERS (for which Mosley is a board member) agreed to fund The Chronicle, which will be based out of Camp Hill Library.
"They're kind of our patrons, so to speak," Brooks said. "They sent us our primary laptop to help with the layout of the paper and getting it organized."
The plan is for The Camp Hill Chronicle to exist online and once a month in print, with its first issue out in April. Brooks said the newspaper will always be free.  
In addition to writing some of his own pieces — for the first issue he's writing a profile of the mayor and an opinion piece on civic virtue — Brooks has already enlisted several contributors, including mathematician and Camp Hill native Dr. Sylvia Bozeman.
"Her first article is called 'Camp Hill Pride,'" he said. "She talks about her experience being disconnected from Camp Hill but emotionally connected to Camp Hill."
Brooks also plans for each edition to have a "Council Corner" — "an accountability measure," he said — as well as everyday announcements including births, deaths and marriages.
While The Chronicle is editorially independent of the town, Brooks echoes many of the new mayor's sentiments. Williams-Cole, elected mayor in November at age 21, is only a few years older than Brooks and has "inspired a sense of hometown patriotism in me," Brooks said.
"He's re-designing our library, he's helping redesign our park, he's helping the children," he said. "I love his mission statement of just 'rebuilding the town of Camp Hill.' And I like that he agrees with my philosophy that Camp Hill isn't dead but simply inactive."
Brooks' hope is the newspaper will spark some of that activity. His vision is that one year from now, residents will not only be reading The Chronicle but participating in it, whether that's sending letters to the editor or clipping articles to paste on their fridges.
"I don't want it to be my little pet project with Ms. Mosley," he said. "I want everyone reading about it, everyone excited about it. I want everyone contributing to it. Because it's our town's paper; it's an expression of our town's pride."